​Chaosium Announces Rivers of London Roleplaying Game
Posted by Michael O'Brien on 30th Nov 2019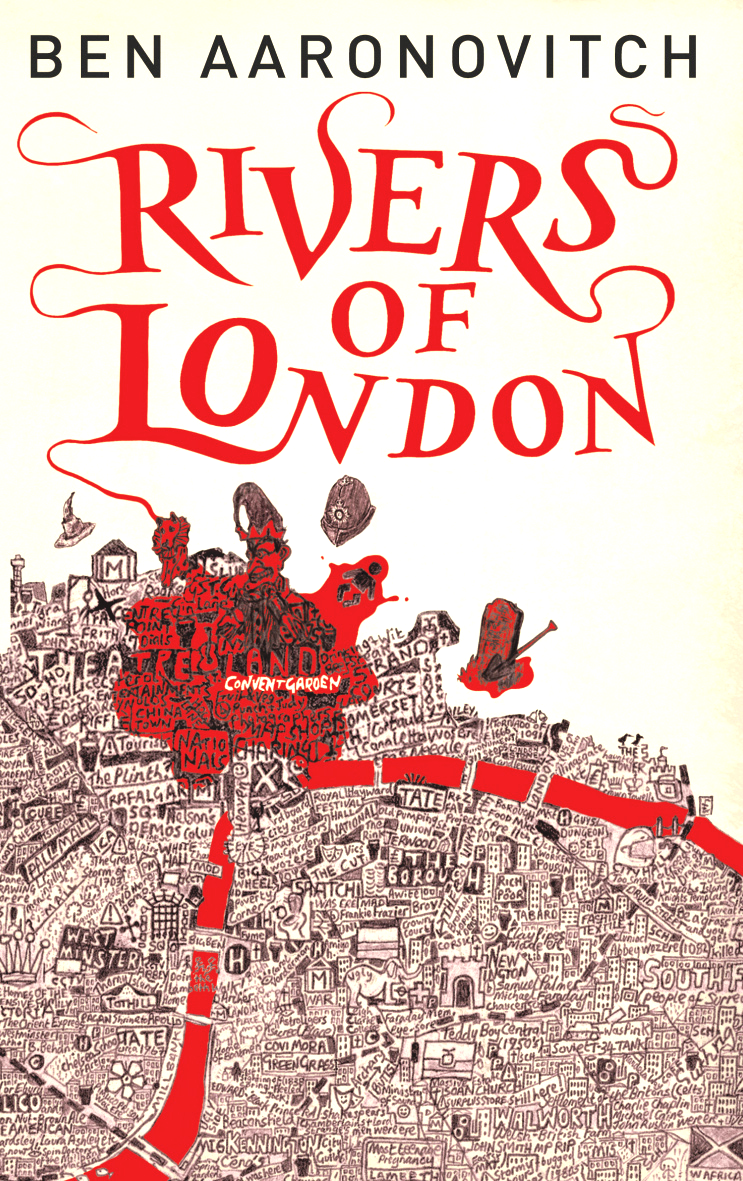 Ann Arbor, MI, November 30, 2019—Chaosium Inc. and author Ben Aaronovitch are pleased to announce that Chaosium has acquired the rights to produce the Rivers of London Roleplaying Game, based on Aaronovitch's best-selling urban fantasy fiction chronicling the world of the Folly. The game will use elements of the company's Basic Roleplaying system, as well as original, customized rules to reflect the series' inventive take on the fantastic—from Newtonian magic to the strange powers wielded by the rivers and other supernatural beings that inhabit the popular novels and comics.
Lynne Hardy, associate line editor for Call of Cthulhu and Rivers project lead, says, "I started reading Peter Grant's adventures a few years ago and knew right away that the Folly would make a marvelous setting for an investigatory fantasy game. Ben was intrigued about the potential for a Rivers of London RPG when I broached the idea at a book signing late last year. After a meeting in London in April, we entered negotiations to secure the license."
"I've been an RPG player since the original D&D so I'm terribly excited and honoured to have Rivers of London turned into a proper roleplaying game and especially because it's with Chaosium, who produced Pendragon and Call of Cthulhu and such brilliant adaptations as Elric!" adds Aaronovitch.
Chaosium is currently assembling the creative team that will produce the game's core rulebook. That team will be working closely with Aaronovitch on its development and presentation.
Chaosium Inc.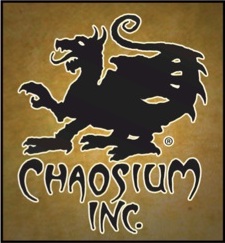 Since the company's founding by Greg Stafford in 1975, Chaosium Inc. has been an innovative force in hobby game publishing. The investigatory horror game Call of Cthulhu remains Chaosium's most well-known and successful line, with a recent Critical Role/Call of Cthulhu collaboration racking up more than a million views on YouTube. The company's other award-winning RPGs include RuneQuest, King Arthur Pendragon, and 7th Sea. Chaosium also publishes boardgames and fiction. Its games are translated around the globe and licensed for everything from T-shirts to computer games.
Rivers of London

The Rivers of London series follows Peter Grant, an ordinary constable turned magician's apprentice, as he solves crimes across London in a sensational blend of inventive urban fantasy, gripping mystery thriller, and hilarious fantasy caper. The series debuted in 2011 with Rivers of London (Midnight Riot in the US) and now includes more than a half-dozen novels, several novellas, and a number of comic book series. The series has sold well over two million copies and has been translated into fourteen languages. In May 2019, Simon Pegg and Nick Frost announced that their production company, Stolen Picture, had acquired rights to create a television series based on the world of the Folly. Author Ben Aaronovitch is also known for his work on both television and audio scripts for Doctor Who.
Ben Aaronovitch is represented by John Berlyne of the Zeno Agency Ltd., who negotiated the deal with Michael O'Brien, Chaosium's vice president of licensing, and James Lowder, Chaosium's executive editor.
Contact Information:
CHAOSIUM INC.
3450 Wooddale Court
Ann Arbor, MI 48104
United States
chaosium.com
Michael O'Brien, VP of Licensing
mob@chaosium.com
ZENO AGENCY LTD.
Primrose Hill Business Centre
110 Gloucester Avenue
London NW1 8HX
United Kingdom
zenoagency.com
info@zenoagency.com
Tel: +44 207 096 0927