Call of Cthulhu podcasts top EN World's Favourite TTRPG Podcasts of 2021 poll
Posted by Michael O'Brien on 29th Dec 2021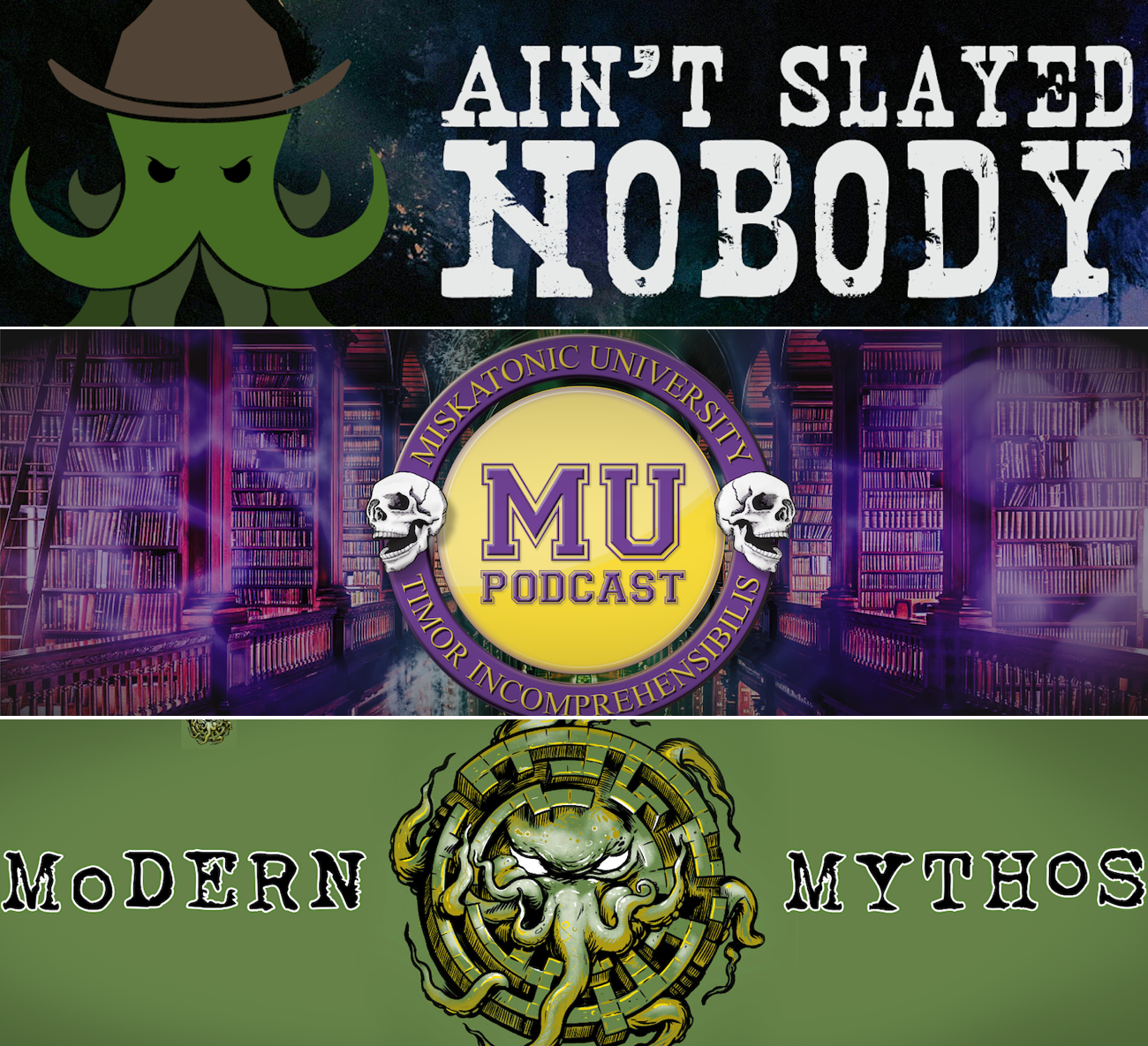 Congratulations to our friends at the Miskatonic University Podcast (including Chaosium's own Bridgett Jeffries), the Modern Mythos Podcast, and Ain't Slayed Nobody. These Call of Cthulhu podcasts were nominees in EN World's Favourite TTRPG Podcasts of 2021 poll. Thousands of votes later and the MU Podcast and Modern Mythos have finished first and second respectively in the 'Talk' category, and Ain't Slayed Nobody has finished second in the 'Actual Play' category.
Give these entertaining shows a listen!
Miskatonic University Podcast: A podcast dedicated to Call of Cthulhu and other Horror and Lovecraftian roleplaying games.
Modern Mythos: A podcast about the Call of Cthulhu roleplaying game, writing, game mastering, and playing -- presented by the hosts, Jon Hook and Seth Skorkowsky.
Ain't Slayed Nobody Podcast: Call of Cthulhu comedy-horror podcast riding through the American Old West. Saddle up as we turn femurs into mist and canteens into grenades. Tombstone meets The Thing meets The Adventure Zone.
Other great podcasts that have featured Call of Cthulhu content also appear in EN World's Actual Play top ten, including The Old Ways Podcast (#3), Grizzly Peaks Radio (#4) and Red Moon Roleplaying (#6).
Thank you to Call of Cthulhu fans who voted in the poll!
P.S. right now EN World is holding another poll for Most Anticipated RPG of 2022. Chaosium titles Pendragon, Lords of the Middle Sea, and Rivers of London are all nominees! Show your support with a vote here: