A technicolor fantasy cure for boredom: take part in our RuneQuest Coloring Competition!
Posted by Michael O'Brien on 3rd Apr 2020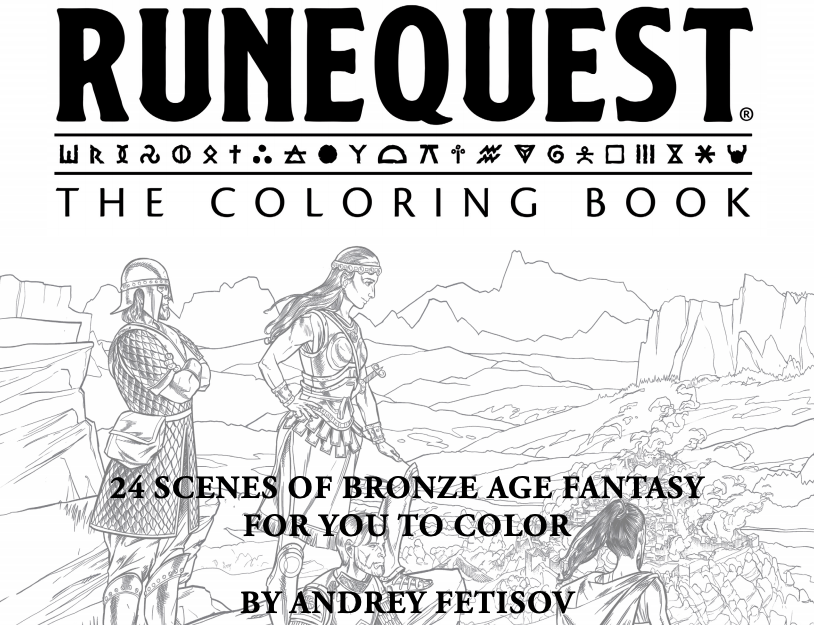 We had a lot of fun with our Call of Cthulhu Coloring Competition last month, so we're doing the same for RuneQuest in April!
Enjoy coloring an amazing array of scenes, with fantastic images from Greg Stafford's Glorantha and the award-winning RuneQuest RPG.
Download RuneQuest the Coloring Book for free, and color in any of the scenes. Use Photoshop or a paint program on your computer, or print off your picture of choice and color it in with pencils, pens, Walktapus Ink, etc, whatever you like.
Share your work on social media with the hashtag #homewithchaosium. We'll share your works on our channels too and BRP Central for everyone's admiration.
Here's some coloring work-in-progress by Chaosium's Todd Gardiner, of the scene of the RuneQuest adventurers crossing the Thunder Hills: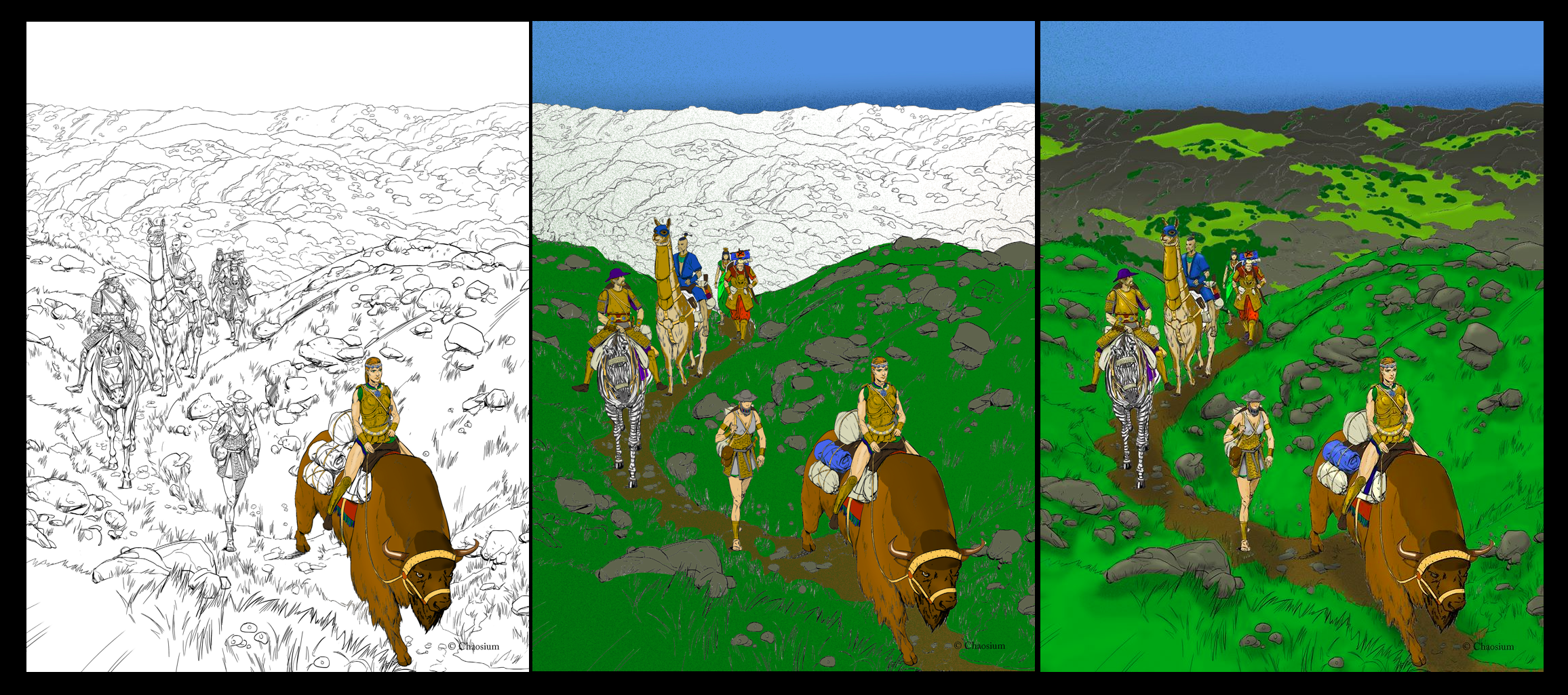 We'll show off your works on our channels and pick out 3 winners on 30 April, 2020. Each winner will receive a custom-made printed Chaosium Redbubble Art Board of their work, compliments of Chaosium.
Note: these art boards will be one-off creations and not made available for sale. If your colouring work is not digital artwork, you can still win, we will instead send you an Art Board featuring artist Andrey Fetisov's own coloring.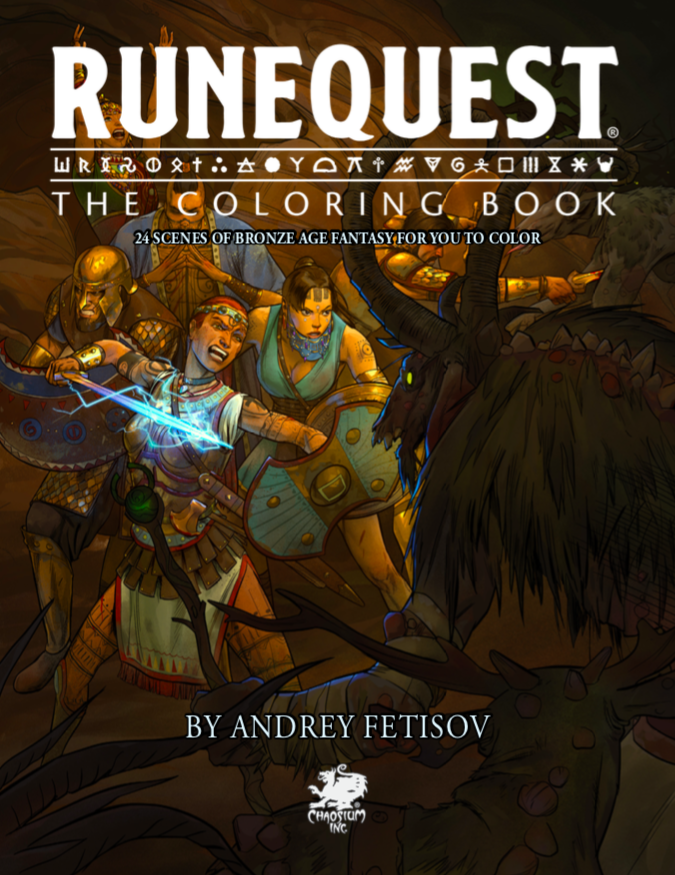 Download RuneQuest the Coloring Book for free here.
The print version is available via Lulu for USD $9.95.