Khan of Khans - shipping soon, and an opportunity to collect your backer copy at Gen Con
Posted by Michael O'Brien on 12th Aug 2017
As we recently announced, the ships bringing Khan of Khans to our shores are on their way (in fact, the ship to Australia has already docked and left). As soon as the consignments clear customs and reach our fulfilment warehouses, we'll start sending Khan of Khans to backers. This will be in the next few weeks, as originally stated during the Kickstarter campaign.
Since we will start shipping the games VERY soon, we've asked backers to please make sure their address details are up to date in BackerKit. We will soon be printing the shipping labels for the warehouses and we solely base the addresses used on the address each backer entered in BackerKit.
It feels great to be close to wrapping this Kickstarter up. As part of that, we'll be sending out the Nomad Gods PDF shortly after Gen Con as well.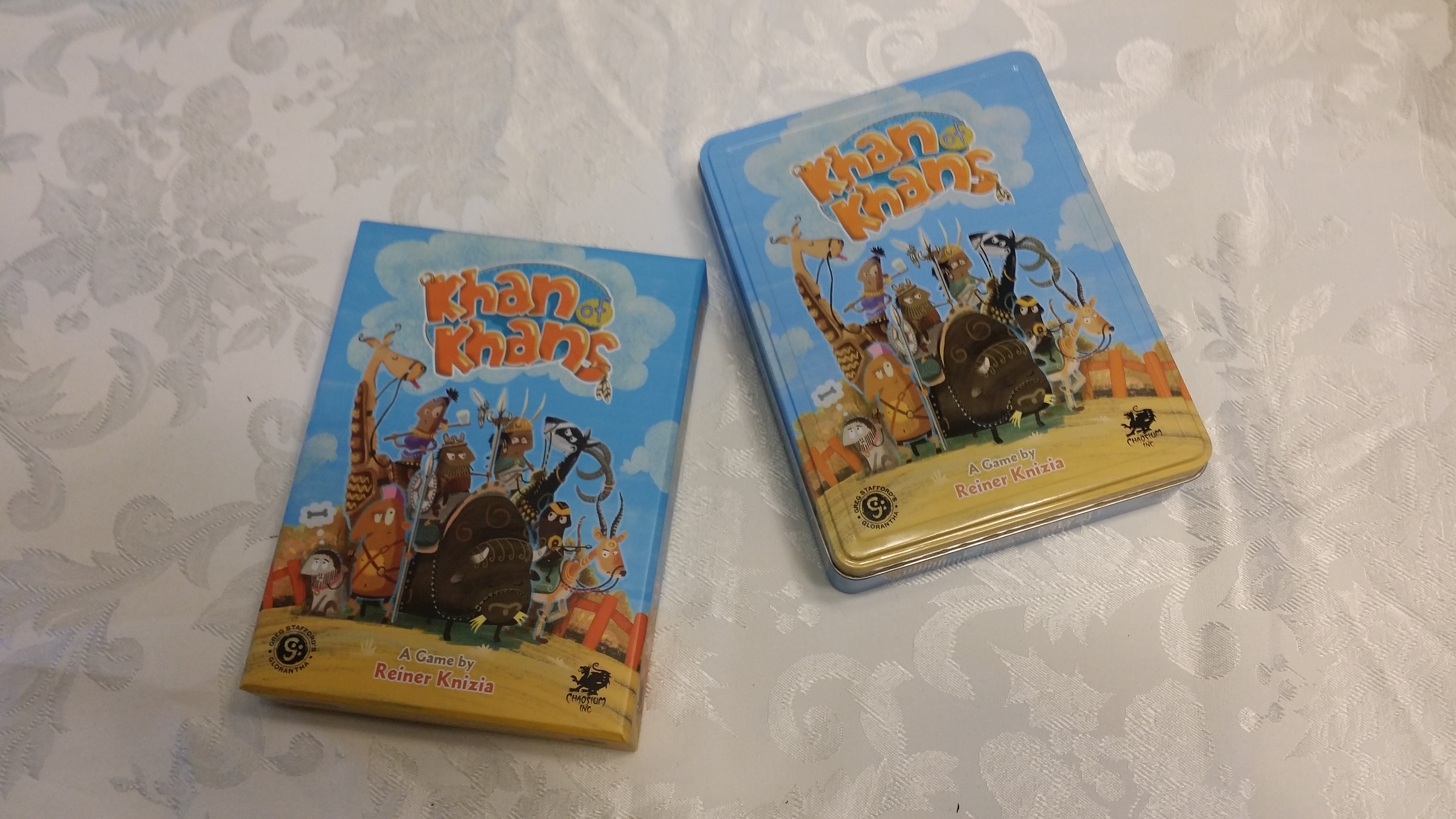 Gen Con Attendees: Collect Your Backer Copy of Khan of Khans at Gen Con!
As seen in the last update, Rick also had some copies air shipped to the Chaosium HQ in Ann Arbor. While we'll have a limited number of copies of Khan of Khans at Gen Con, backers can collect their copy directly from the Chaosium booth (#829) if they let us know by 5pm on Wednesday, August 16th. To reserve your game for on-site collection, please send an email to rick@chaosium.com. If you collect your game at Gen Con we'll ensure you aren't charged for postage.