Khan of Khans - shipping has begun!
Posted by Michael O'Brien on 31st Aug 2017
We stated at the beginning of the Khan of Khans Kickstarter campaign that shipping of the boxed game would commence in August of 2017. And so it has! Copies are now in all three of our warehouses (Australia, UK, USA). The latest Kickstarter update outlines what will be happening over the next few days and weeks.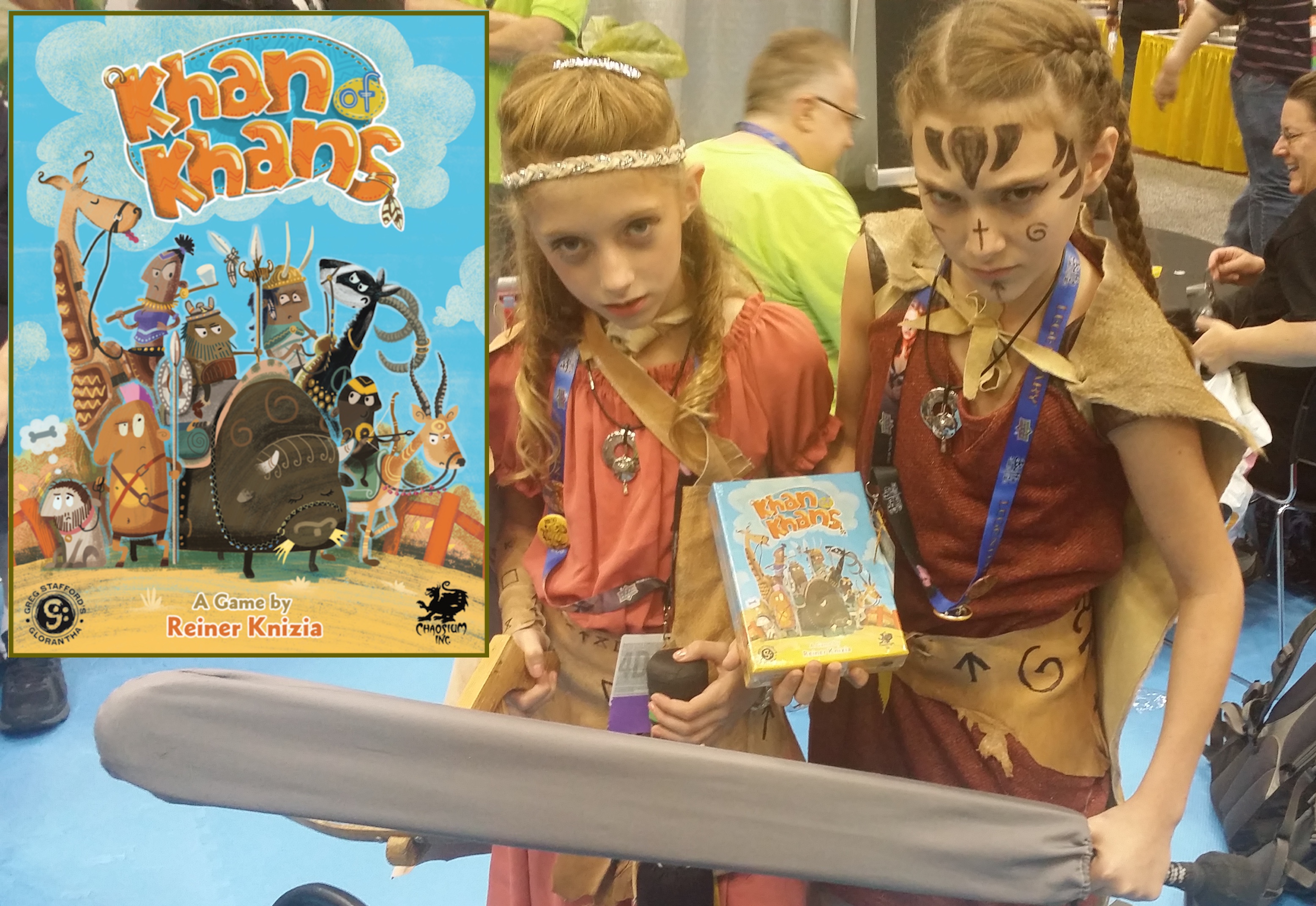 These RuneQuest Quickstart cosplayers at Gen Con were big fans of Khan of Khans.