Khan of Khans Kickstarter funds on first day - on to Stretch Goals!
Posted by Michael O'Brien on 14th Jan 2017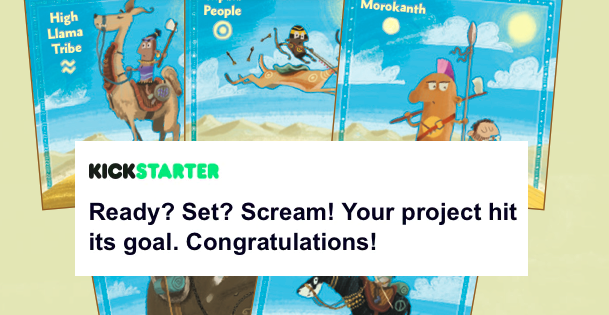 As you would expect, it felt wonderful to have our Khan of Khans Kickstarter get funded within 24 hours, and we did take a few moments to celebrate. Then, the last sentence caught our eye and reminded us there were still 19 days to go. Getting to $10,000 was not the end, it was merely the end of the beginning...
ACHIEVED: $14,000 - FIVE MORE TRIBES!
Our first stretch goal at $14,000 was announced, and funded on Day Three: Five New Tribes!, each with their own special abilities:
the marauding Bolo Lizard Folk
the stealthy Ostrich Tribe
the resourceful Pavis Survivors
the unyielding Rhino Riders
the enchanting Unicorn Women

You can play the game with any combination of Khan cards from this set or the KHAN OF KHANS base game.
$17,000 - LOCATION MAP
The mythic world of Glorantha has always been distinctive for its maps, going way back to William Church's wonderful cartography in RuneQuest and beyond. So, approaching rapidly, our next stretch goal for Khan of Khans at $17,000 is this nifty play aid—a map designed to have all ten of the raiding locations neatly placed around it.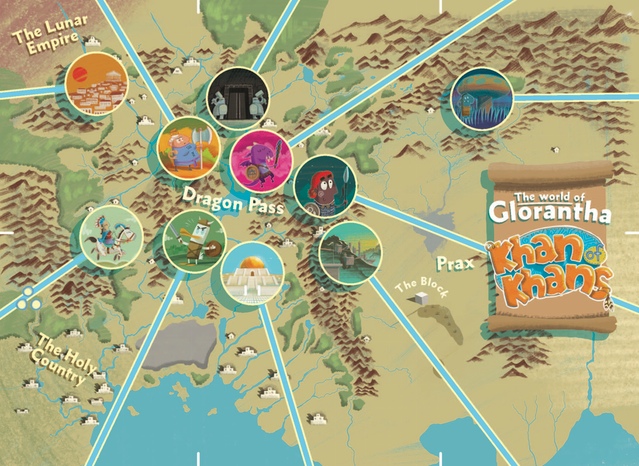 And the flip-side has descriptions of all the places to steal your cows from...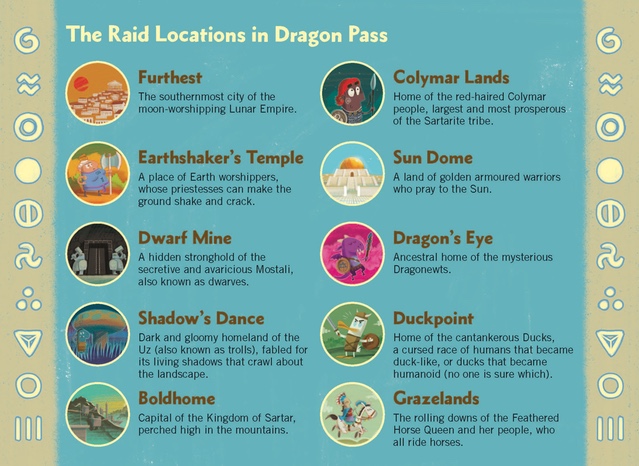 Back us now and let's get this map into our new game!
More Stretch Goals to follow...

If you've backed Khan of Khans, please tell your friends!
If you've not backed yet, but would like to know what the game is all about, check out our free Print & Play version.