Holy Cow! Khan of Khans Kickstarter success marks Chaosium's return to boardgames
Posted by Michael O'Brien on 4th Feb 2017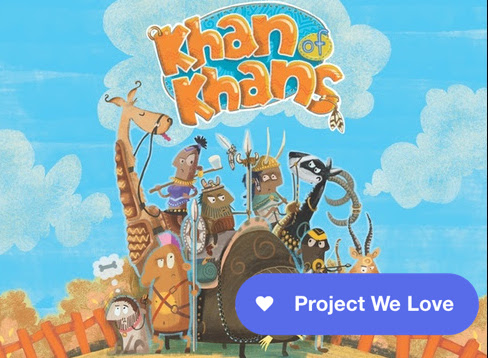 The recently concluded KHAN OF KHANS Kickstarter marks Chaosium's return to boardgames!
With 1345 backers pledging $47,354 to the campaign (473% funded), the Kickstarter was a great success.
"We greatly appreciate all of your enthusiasm", said Chaosium President Rick Meints in a message to the backers, "for it has helped this project succeed beyond our expectations. Chaosium has not published a card game for decades and it feels humbling and exciting to return to publishing them with Khan of Khans."
Meints went on to outline the next steps for the Kickstarter, which involves delivering all of the rewards as quickly and efficiently as possible.
Meanwhile, a dedicated forum for Khan of Khans has been set up at BRP Central-The Chaoisum Forums. Here Khan of Khans players any questions, along with exchanging raid strategies, Khan wisdom, and anything else related to the game.
Chaosium has several new boardgames in the pipeline, including new editions of Dragon Pass and Credo, and a new title from Reiner Knizia.