Call of Cthulhu 7th Edition Conversion Guidelines available as free download
Posted by Michael O'Brien on 22nd Dec 2017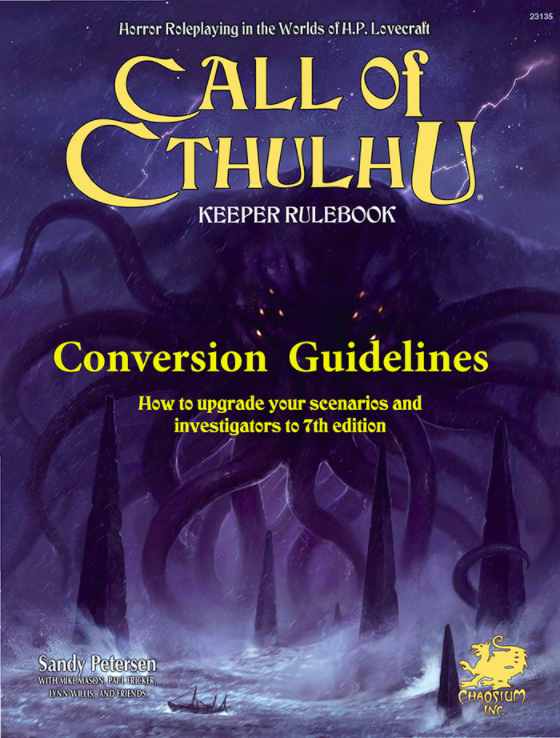 Want to covert some older Call of Cthulhu material for 7th Edition? Don't have time to fiddle through your copy of the Keepers Rulebook?
Get all the information you need from a single free PDF at DriveThruRPG.
These pages are taken from the Call of Cthulhu 7th Edition Keepers Rulebook.