Product Lines
Product Lines
Call of Cthulhu Keeper Rulebook (7th Ed.) Hardcover
Call of Cthulhu Keeper Rulebook (7th Ed.) Hardcover
Call of Cthulhu Keeper Rulebook (7th Ed.) Hardcover
Product Description
Horror Roleplaying in the Worlds of H.P. Lovecraft
The Old Ones ruled the earth aeons before the rise of man. Traces of their cyclopean cities can still be found on remote islands, buried amid the shifting desert sands, and in the frozen wastes of the polar extremes. Originally they came to this world from the stars. They sleep now, some deep within the earth or beneath the sea. When the stars are right they shall again walk the earth.
Call of Cthulhu is a tabletop roleplaying game based upon the worlds of H. P. Lovecraft. It is a game of secrets, mysteries, and horror. Playing the role of steadfast investigators, you travel to strange and dangerous places, uncover foul plots, and stand against the terrors of the Cthulhu Mythos. You encounter sanity-blasting entities, monsters, and insane cultists. Within strange and forgotten tomes of lore you discover revelations that man was not meant to know. You and your companions may very well decide the fate of the world.
This book, the Keeper Rulebook, contains the core rules, background, guidance, spells, and monsters of the game. It is intended for use by the Keeper of Arcane Lore (the Keeper) — that player who will present the adventure to the other players. You must have at least one copy of this book to play Call of Cthulhu. The other players, the Investigators, should have one or more copies of the Investigator Handbook, containing expanded rules for character creation, skills, occupations, equipment, and more.
Call of Cthulhu, 7th edition, is backwards-compatible with all other available Chaosium titles and includes a guide for any conversion needed.
Hardcover. By Sandy Petersen, Mike Mason, Paul Fricker, and Lynn Willis. Cover art by Sam Lamont; Chapter Illustrations by Jonathan Wyke, Paul Carrick, Rob Gould, Fran.ois Launet, Victor Leza, Charles Wong, Mike Perry, Nicholas Cloister, Antonio Luis, Kalli Schulz; Interior Illustrations: Rachel Kahn, Grilla, Chris Huth, Lo.c Muzy, Paul Carrick, Scott Neil, Jonathan Wyke, Victor Leza, Sam Lamont, Celeste Burcham, Caryad, Antonio Mainez, Tom Sullivan, Marco Morte. Cartography: Steff Worthington.
Download the index for the Investigator's Handbook and the Keeper's Handbook here.
What the Critics Say
"The stars are right for the best edition of the best role-playing game in the world."—Antonios S. Review, RPGNet.
"Call of Cthulhu is now the Pepsi of RPG franchises, alongside D&D's Coke, and the game's success is part of the revival of Lovecraft and Lovecraftian fiction."—Paul StJohn Mackintosh, "The Legacy of Lovecraft" in greydogtales.
"Call of Cthulhu has been called "one of the best roleplaying games of all time" (Geek & Sundry). But something that's overlooked about this classic horror RPG… is that it's also one of the most versatile and well-researched historical RPGs around... I mean honestly, you can now play CoC in more time periods than your average season of Dr Who. "—Games Vs Play
"…one of the most iconic tabletop roleplaying games of all time."—Catholicsay.com
"The ultimate horror RPG, Call of Cthulhu is a stone-cold classic of the tabletop."—Tabletop Gaming Magazine (UK)
"It almost destroyed my life and career"—George RR Martin (Game of Thrones)
Inventory locations for this Product
In USA: Yes
In UK: Yes
In Australia: Yes
In Canada: No
All products will ship from the closest warehouse, and shipping is calculated per warehouse. We recommend you try to submit orders for a single warehouse at a time. See here for more examples.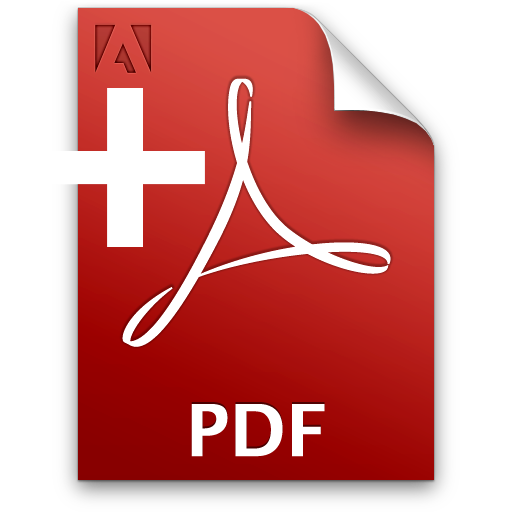 PDF Included with Book - Make sure it is in your Cart
Physical Product Name: Call of Cthulhu Keeper Rulebook
PDF Name: Call of Cthulhu Keeper Rulebook PDF
PDF URL: /call-of-cthulhu-keeper-rulebook-7th-ed-pdf/
If you add this book to your cart, the PDF for this book will be available for free! You should add the PDF to your shopping cart after you add the physical book in order to receive your FREE PDF. Please check your shopping cart for a link to the PDF before you begin the check out process.
Other Details
Product Reviews
Find Similar Products by Category
Customers also viewed