You're invited to a strange encounter on the road... 'Dead Light' on Chaosium Twitch - March 25th
Posted by Michael O'Brien on 18th Mar 2021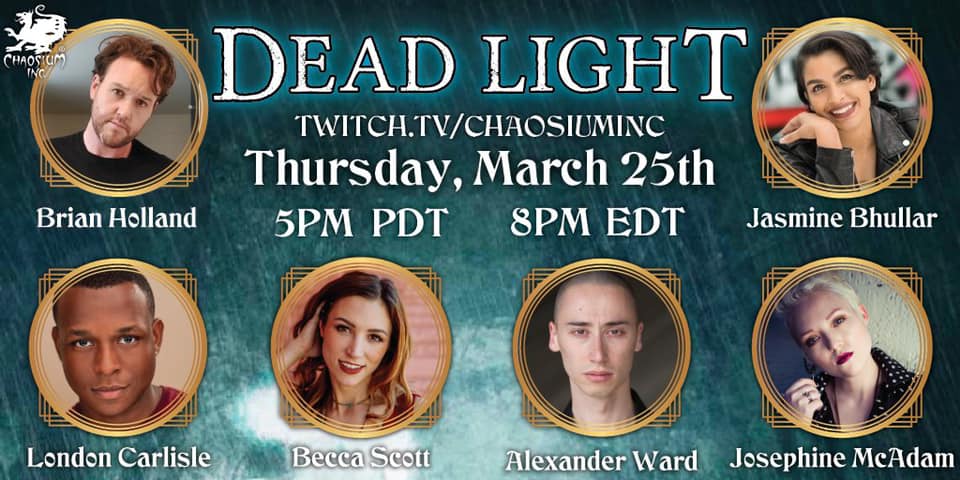 You're invited to a strange encounter on the road...
Next week, we're playing a Call of Cthulhu one-shot with an amazing cast!
Becca Scott (The Calyx), London Carlisle (The Spot Hidden Show), Josephine McAdam (LA by Night), Alexander Ward (LA by Night), and Jasmine Bhullar (Relics & Rarities, Seattle by Night) are the investigators. Chaosium's own Brian Holland is Keeper.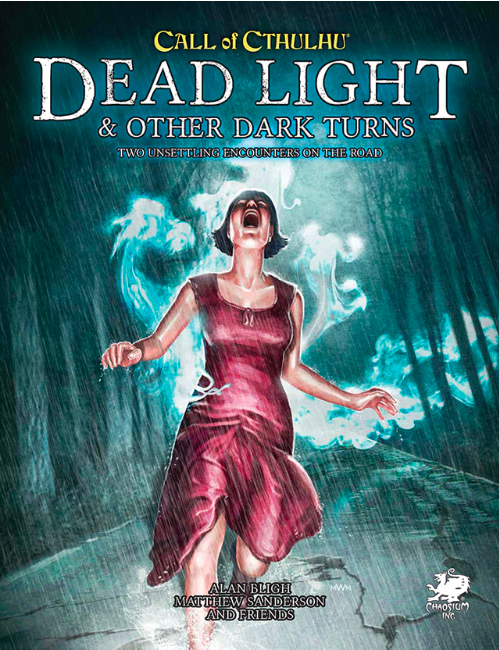 The scenario they're playing is 'Dead Light', now available in Print and PDF, at DriveThruRPG, and on Roll20.
5PM PDT / 8PM EDT Thursday March 25 live on Chaosium Twitch:
http://twitch.tv/chaosiuminc