Unnatural Selections #71: "No doubt that RuneQuest has been deeply influential in a way that few games other than D&D itself were" - Designers & Dragons
Posted by Michael O'Brien on 23rd Apr 2023
The 'Unnatural Selections' series is our regular round up of notable Chaosium reviews worth a look.
On his Designers & Dragons Facebook page, RPG historian Shannon Appelcline has been writing different "inspirational, influential, or innovative" RPGs over the course of the month, alphabetically.
For "R" he chose RuneQuest, and his essay concludes, "There can be no doubt that RuneQuest has been deeply influential in a way that few games other than D&D itself were."
Read Shannon's full RuneQuest piece on Facebook here.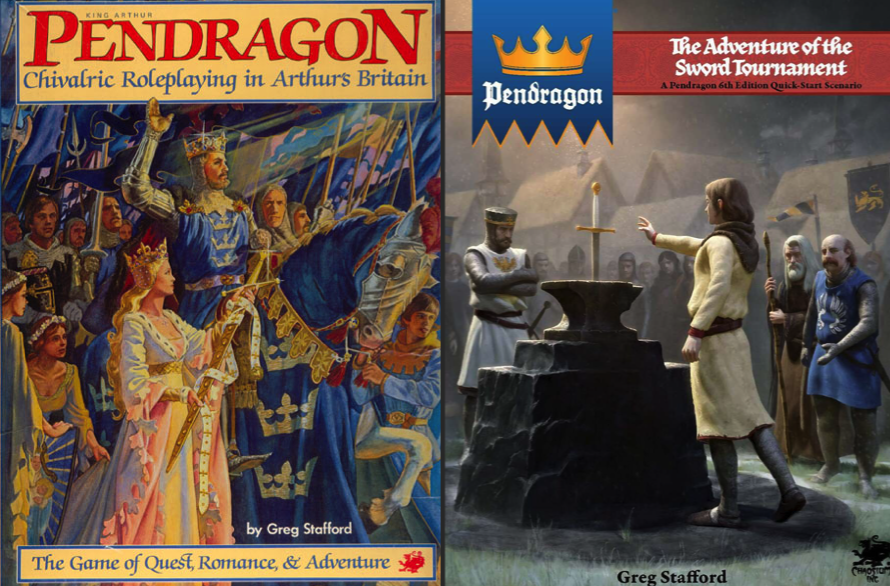 And for "K", Shannon wrote about the King Arthur Pendragon RPG, and how it produced, "what could be the roleplaying industry's most notable campaign book ever: The Great Pendragon Campaign (2006)."
Read Shannon's full Pendragon piece on Facebook here.