Unnatural Selections #66: what reviewers and readers are saying about our Keeper Tips book
Posted by Michael O'Brien on 6th Jul 2022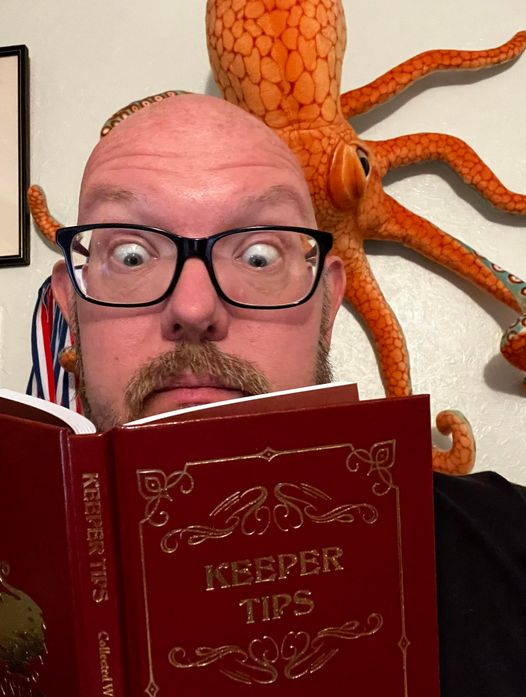 The 'Unnatural Selections' series is our regular round up of notable Chaosium reviews worth a look.
Our Keeper Tips book, released as part of marking the 40th Anniversary of Call of Cthulhu, is our pocket-sized gathering of wisdom, advice, and tips from Keepers for Keepers.
Here's what reviewers and readers are saying about it:
"Warm encouragement to tell horrible stories in a kindly way. I bloody love it." — Mark Morrison (Horror on the Orient Express, Terror Australis, Reign of Terror, etc).
"Regardless of your Keeper/GM style, or whether you're a newcomer or a veteran in the role, there's some very useful pearls of wisdom in here – and it's well worth adding to your RPG bookshelf (or that of any Keeper/GM friends you might have) as a result." — Game On Aus.
"A great mix of [Keepers] who have been around from the beginning...through the mid-years of the game, all the way up to modern times." — RPG Imaginings.
"Absolutely love it. The attractive Keeper Tips book has been a delight to read. There are some wonderful ideas in that book, and despite playing since 1991, I've gained many wonderful ideas. There's always more to learn!" — A.J. (customer review)
"Great quality little book, full of useful tips for new keepers and seasoned keepers alike." — Keeper Andy (customer review).
"A high-quality piece in a portable handbook format, like a Strunk & White for the horrors... I've been playing CoC for over 30 years and some of this wisdom wasn't immediately evident to me, so I expect others will appreciate the shorter path to sound keeperdom on offer here. Good for the game, good for keepers, good for players, good for the craft. Thank you!" — Ken (customer review).
"Useful to anyone that thinks about the art of Cthulhu Keepering, or GMing. It presents statements and angles on the subject in an easy to read, straight forward format. The quotations range from the obvious to profound, provocative and sometimes contradictory. Recommended to anyone who wants to improve their games." — W.E. (customer review).
"Loved casually reading thoughts, techniques, experience, and applications of different Keeper and Player styles. As a seasoned (35+ years) gamemaster, I found this book to be exactly what it states it is, I good place to find other perspectives and "wisdom" own the art, yes ART or running an enjoyable game." — A.D. (customer review).
Available now from all five Chaosium fulfilment warehouses (US, EU, AUS, CAN, UK):
$USD17.99, price includes PDF.