Unnatural Selections #65 - Cults of Cthulhu and A Time to Harvest go on sale in hardback TOMORROW; here's what reviewers are already saying about them
Posted by Michael O'Brien on 19th Jun 2022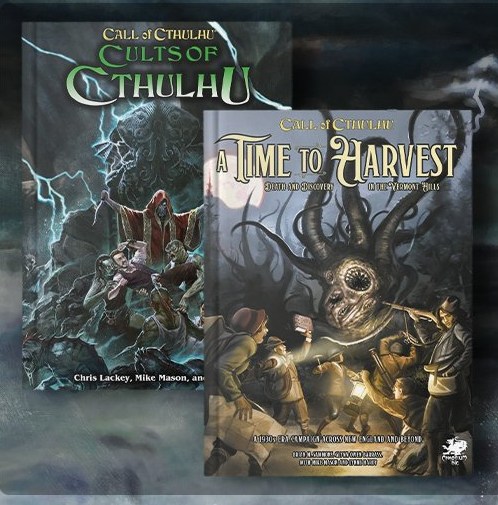 The 'Unnatural Selections' series is our regular round up of notable Chaosium reviews worth a look.
Our Call of Cthulhu supplements Cults of Cthulhu and A Time to Harvest release in hardback tomorrow, June 20. Here's what reviewers are already saying about these eagerly-awaited titles!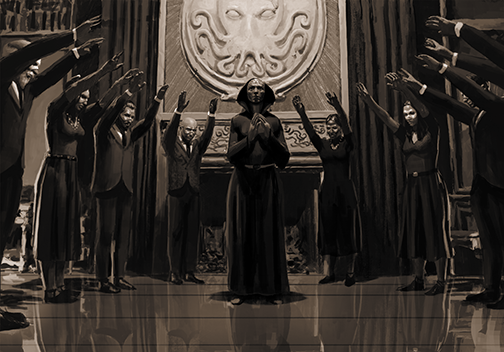 CULTS OF CTHULHU
"There are 370 pages in Cults of Cthulhu and the detail and information packed into them really is extraordinary... There is absolutely no question in my mind that Cults of Cthulhu is an essential addition to any Call of Cthulhu Keeper or Investigator's bookshelf, as well as that of anyone with an interest in the Cthulhu Mythos generally. Get a copy as soon as you can." — GameOnAUS.
"A surprisingly detailed sourcebook to the point where its appeal goes beyond the RPG elements and it would be interesting reading for any fan of the Cthulhu Mythos—making it an appealing gift for the Lovecraftian Horror fan in your life." — Royce Wilson.
"A compendious and superlatively produced supplement for Call of Cthulhu, devoted to the cults devoting themselves and their sanity to Big Squidface, across the ages and the continents. If there's one book needed for Keepers to put awe and terror back into their Cthulhu-focused campaigns, it's this one... [a] fabulous piece of work that belongs on the shelf of every CoC gamer, and probably a great many others besides - it's that useful, and that good." — Paul StJohn Mackintosh.
"An important part of the Cthulhu Mythos mystery ecology... a fantastic book for Keepers" — EN World.
"One thing that's always been missing from the game was, "What do all these cults do when they're not getting shot at by the Investigators?" Asked and answered! I can't recommend it highly enough and can't wait until the print version is out." — SB (customer review).
"If you have any interest at all in exploring the ideas and structures of cults or want to create your own - this is the book for you. Really well done and a great example of the love Chaosium has for the Cthulhu mythos." — SE (customer review).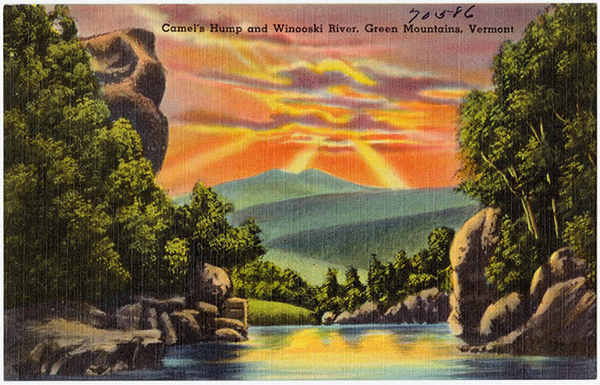 A TIME TO HARVEST
"A splendid 1930s campaign splicing some canonical locations with the latest and greatest of 7th edition goodness... An unexpected addition to the Chaosium canon, but a very worthwhile and rewarding one." — Paul St John MacIntosh
"This is a magnificent campaign, full of epic detail and executed to perfection. Call of Cthulhu fans should definitely have a look." — M.T. Black
"My players are scrambling for their lives." — HS (customer review).
"The number and variety of NPCs in this campaign makes this a very fun sandbox. Student hijinks in Chapter 1 & 2 is the icing on the cake in this campaign." — MH (customer review).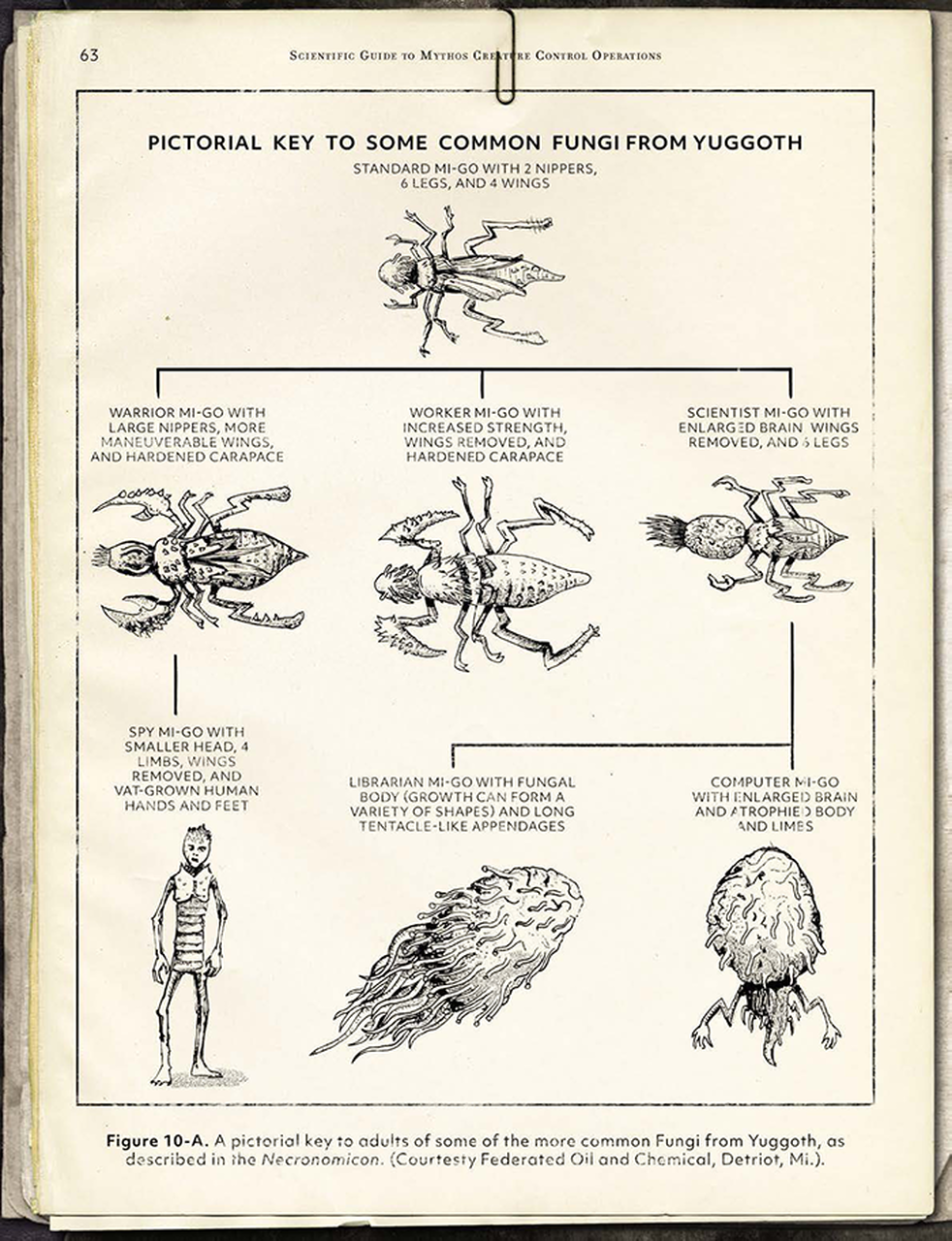 nb If you previously purchased the PDF version of either title via Chaosium.com, as soon as the hardbacks go on sale you'll receive a coupon via email that deducts the cost of the PDF from the physical book.