Unnatural Selections #53 - "up there with the best Call of Cthulhu campaigns that have been produced over the past 40 years"
Posted by Michael O'Brien on 10th Sep 2021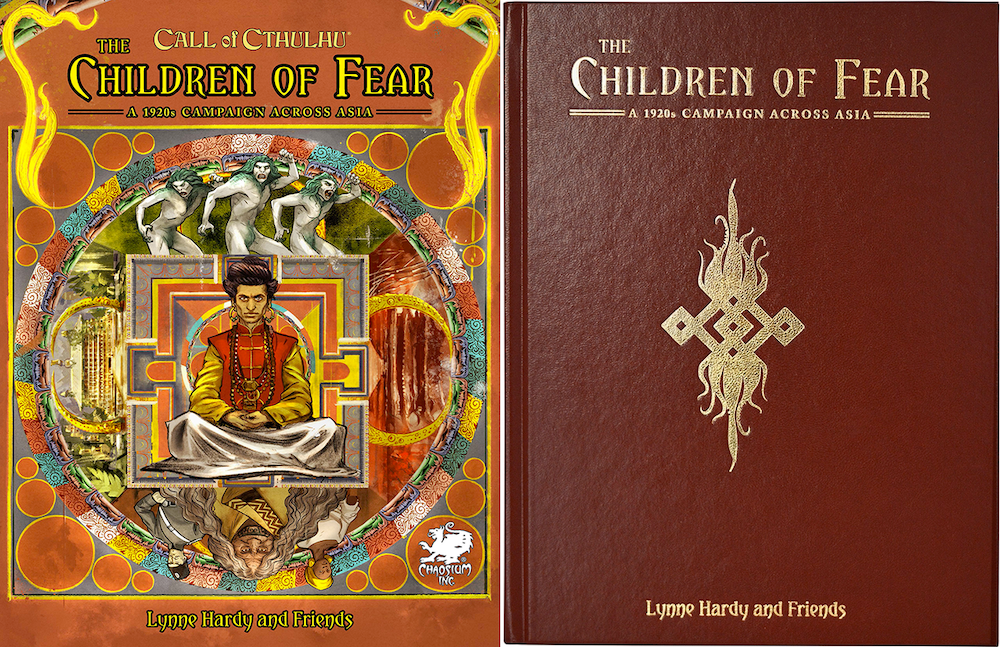 The 'Unnatural Selections' series is our regular round up of notable Chaosium reviews worth a look.
Our newest Call of Cthulhu campaign The Children of Fear has been described as "up there with the best Call of Cthulhu campaigns that have been produced over the past 40 years" (The Grognard Files), and "a gem and an instant classic" (Paul St John Macintosh).
Another reviewer said The Children of Fear is a "huge and beautiful undertaking... and definitely promising to take a place alongside Masks of Nyarlathotep and Horror on the Orient Express as one of the greats of Call of Cthulhu" (Never Read the Latin).
The Children of Fear is available from Chaosium.com now in full colour hardcover and special leatherette edition (price includes PDF). Also available from DriveThruRPG, and in retail distribution.
And those campaigns it's been compared to? Here's what critics have said about three of our most famous and acclaimed Call of Cthulhu campaigns of the past 40 years. All are now available from Chaosium.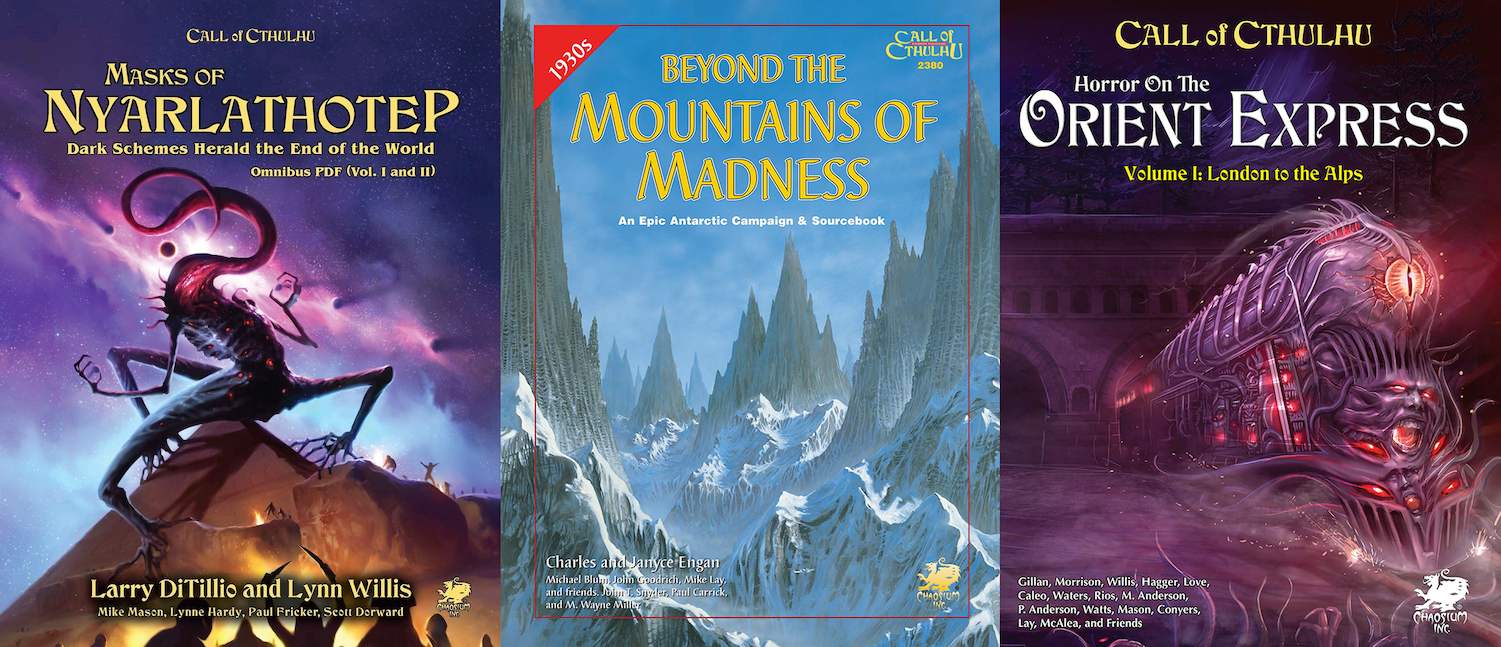 "When Masks first came out [in 1984], it was the best. In the years since, rivals to the throne appeared. The new edition vanquishes them. Masks of the Nyarlathotep is the best. Full stop." — Vintage RPG.
"For something which had already established itself early on as an rpg classic, Chaosium have gone and ratcheted-up this one to 11."— Whispers from the Ghooric Zone.
"Should you get Masks?... This will be an adventure you and your RPG friends will be talking about 20-30 years after the event. If you played Masks years ago and want to play it again, yes. The best commercially available RPG scenario has got better." — The British Fantasy Society.
BEYOND THE MOUNTAINS OF MADNESS
"Unique. Unprecedented. Jaw-gaping. Immersive. Engrossing. All these, and many more, are adjectives that describe BtMoM, and I am barely doing it justice... Everything is right about this reprint. The price is only USD 10 higher than the price of the 1999 edition, the product is a hardcover instead of a softcover, it has a classy integrated bookmark that you will use to death, a superior layout that is much easier to peruse, and includes the pdf!" — Antonios S. RPGNet.
"5-stars... One of the top three." — MH (customer review).
"Chaosium has done an awesome thing."— RPG Imaginings.
"It's easy to see why this is considered a classic Call of Cthulhu adventure" — The Gaming Gang.
"The most ambitious Call of Cthulhu adventure ever created… a high water mark for CoC." — Black Gate.
"A must-own campaign" — Antonios S., RPGNet.