Unnatural Selections #31: reviews on radio of the Call of Cthulhu Starter Set
Posted by Michael O'Brien on 10th Dec 2019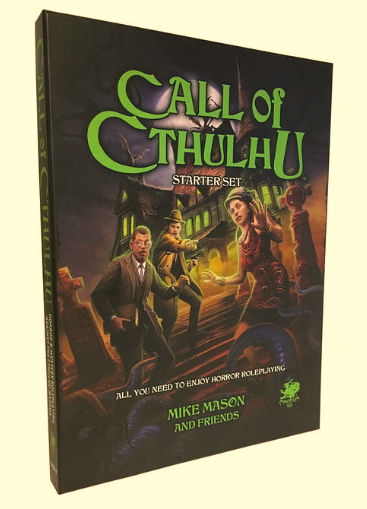 The Call of Cthulhu Starter Set featured on two recent radio shows:
The 'Games to Gift List' is in its 10th year on the Lake Effect radio program at WUWM 89.9, Milwaukee WI. James Lowder, our executive editor, is Lake Effect's resident games expert, and gives his seasonal gift suggestions for role-playing, hobby, family, and other game categories. Jim notes one new trend in games for 2019 is the greater availability in solo game modes, which he says is touching upon the larger societal trend of people having limited time for group play. And one of the games he has on his 2019 list that meets that requirement is the Call of Cthulhu Starter Set, which includes the solo adventure 'Alone Against the Flames'.
The Call of Cthulhu Starter Set was also recently reviewed by the User Friendly 2.0 radio show on The Answer KPAM AM860, Portland OR. Reviewer Bill Snodgrass found the Starter Set to be "very insightful and helpful", especially the way the solo adventure walks you through how to make a character and show how the rules work by immersing you in the story. Review starts at 19:58.
And our friends at GMS Magazine also have the Call of Cthulhu Starter Set on their list of Things to gift roleplayers at Christmas (or anything else):