To mark Call of Cthulhu's 40th anniversary 'The Necropolis' one-shot scenario is free this month on Roll20
Posted by Michael O'Brien on 6th Oct 2021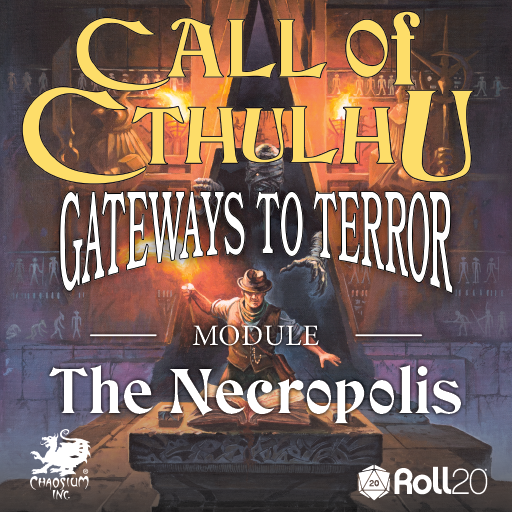 The Necropolis – Free on Roll20 until the end of this month!
What ancient horrors lie slumbering in a newly discovered tomb deep in Egypt's Valley of the Kings? Are you allowing local superstitions and the unfortunate events surrounding the opening of Tutankhamen's tomb to play on your mind as you wait to step down into the darkness…
The Necropolis is a one-shot scenario included in Roll20's Gateways to Terror collection for Call of Cthulhu. It is ideal for beginning and experienced players and Keepers alike. Originally, The Necropolis was designed as a demonstration game to give a taste of the game's core motifs—mystery, investigation, and horror—for those with limited time. The scenario can be played in as little as one hour but can be expanded for slightly longer play, and comes with four ready-made investigators so you can jump right into the action! The Necropolis includes hints and tips for Keepers new and old, suggestions for additional investigators for larger groups, and a summary of the key rules needed to play.
The Necropolis on Roll20 includes:
All maps, handouts, art, and character sheets fully integrated and ready for the virtual tabletop.
Maps with GM layer information and dynamic lighting support (requires plus / pro subscription).
The Necropolis Module (2-4 investigators plus Keeper)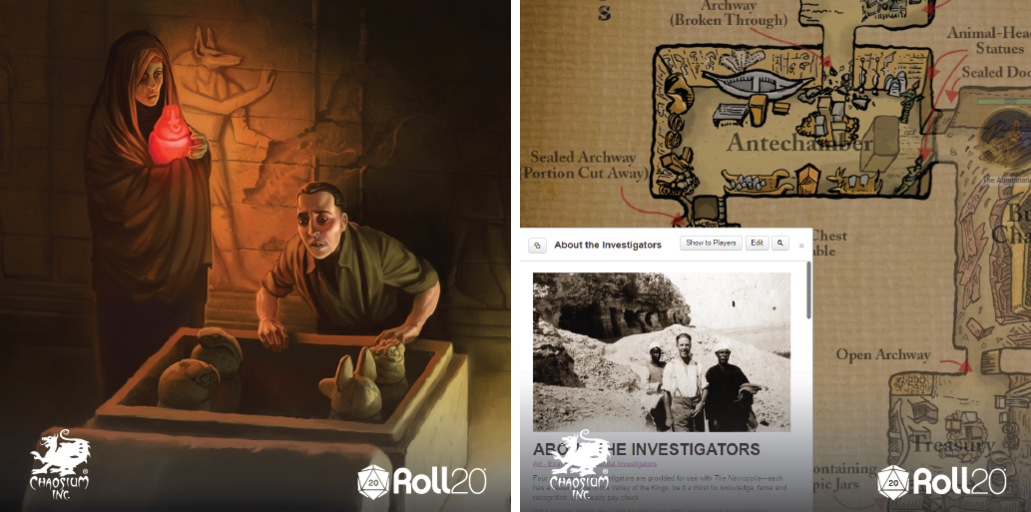 Get your Free copy of The Necropolis on Roll20
Roll20 is joining us in our Call of Cthulhu 40th anniversary celebrations. Until October 31st 2021 redeem this code for your free copy of 'The Necropolis' on Roll20 (usual cost USD$6.99)
85VX3-Z6EPE-YYD5E
Redeem the code here:
https://marketplace.roll20.net/coupon