This Saturday Becca Scott and an all-star cast plays 'The Auction', one of the scenarios from the Call of Cthulhu Classic Kickstarter
Posted by Michael O'Brien on 8th Jul 2021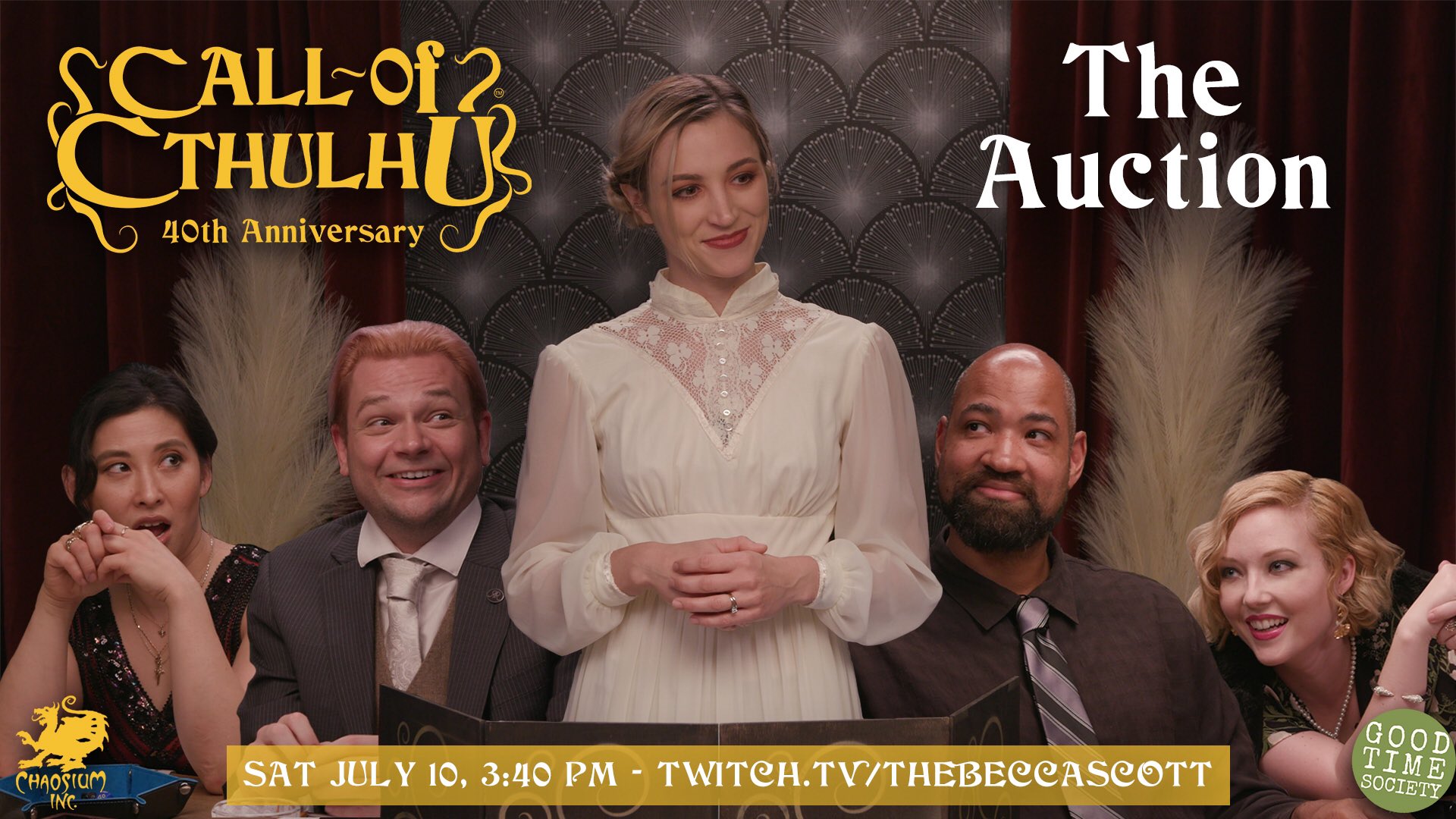 The cat is out of the bag!
This Saturday Becca Scott and an all-star cast plays 'The Auction', a scenario from The Asylum & Other Tales, one of the five classic supplements featured in the Call of Cthulhu Classic Kickstarter, currently underway.
This game features Erika Ishii (Apex Legends, Destiny 2, and Critical Role's epic one-shot Shadow of the Crystal Palace), B. Dave Walters (Black Dice Society, L.A. By Night), Josephine McAdam (Shikar, The Mortuary Collection), Xander Jeanneret (Literary Bards, Relics & Rarities), as well as the ever-amazing Becca Scott (The Calyx) as the Keeper of Arcane Lore! Brought to you by Chaosium and Good Time Society.
P.S. the new series of Becca Scott's The Calyx (Call of Cthulhu actual play) started this week. Watch on Twitch TV or YouTube!