The Edge of Darkness All Stars are now on YouTube
Posted by Michael O'Brien on 23rd May 2021
In this special episode of the Stream of Chaos, Chaosium's own Brian Holland takes an all star cast – London Carlisle, Becca Scott, Patrick Keefe, and Cynthia Marie – through the classic 'Edge of Darkness' scenario. Watch now on YouTube!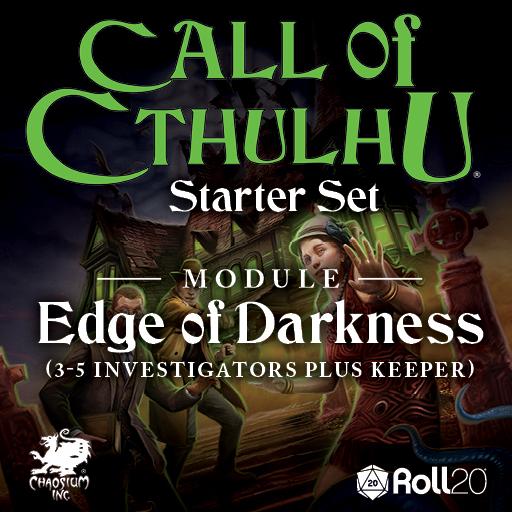 'Edge of Darkness' is one of the four adventures in the Call of Cthulhu Starter Set: now available in Print and PDF.
Also available at DriveThruRPG, and on Astral VTT and Roll20.