The Brazen Head: experience the terror of the classic Call of Cthulhu scenario, 'The Auction', through an all-new lens!
Posted by Michael O'Brien on 11th Mar 2022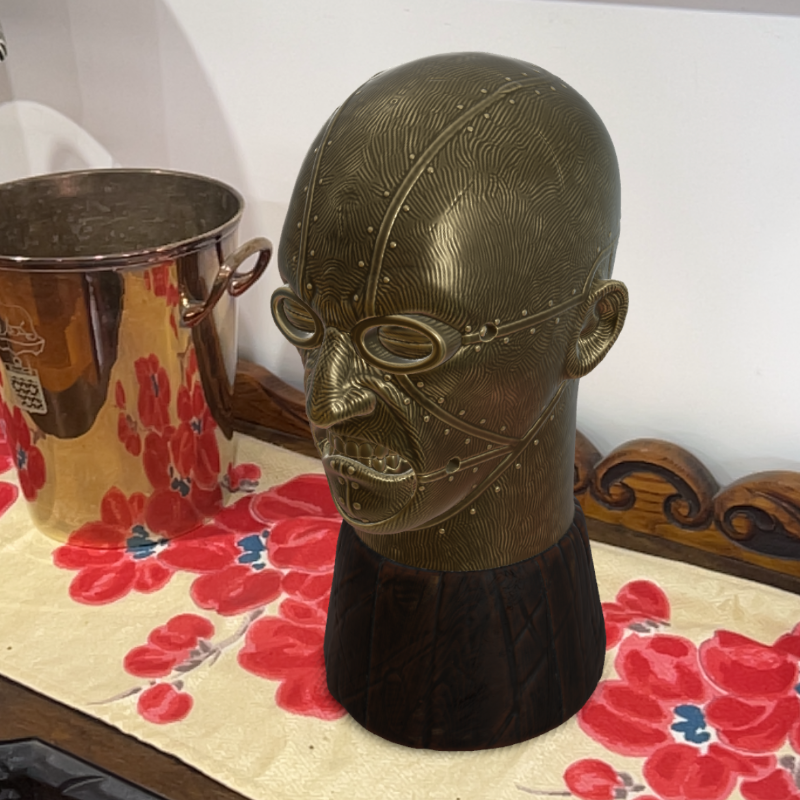 The Brazen Head is one of the eldritch items up for bidding in the classic Call of Cthulhu scenario 'The Auction'. It is rumoured to be a powerful Mythos artefact, said to be able to answer questions put to it – if the right ritual is performed.
'The Auction' is from The Asylum, which is returning to print as part of the Call of Cthulhu Classic Kickstarter, and will be available in general release in May.
You can also see the Brazen Head in the splendidly authentic auction catalogue our friends H.P. Lovecraft Historical Society have created, as part of their Call of Cthulhu Classic Gamer Prop Set (which opened for pre-orders yesterday)...
... and now, thanks to our friends at TYPE40, you and your players can also experience the Brazen Head through an all-new lens, as a 3D digital prop!
Only $1.99 — Pack contents
Brazen Head: 5 digital reference cards + 3D digital prop
Using Augmented Reality: 1 digital reference card
AR: Supported Devices: 1 digital reference card
Digital reference cards
Each artifact has two to four digital reference cards, provided as PNG format images. If you run your games via a virtual tabletop (such as Roll20 or Astral), or video call (such as Zoom), you can upload and share each card as a digital handout. If you and your group play in person, print and use them as you would a paper handout.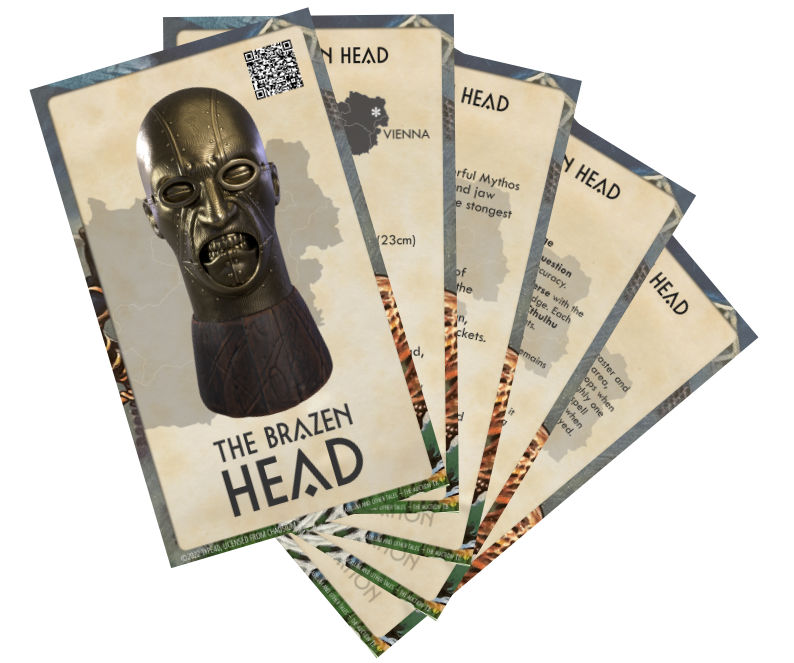 3D digital props
3D digital props are supplied as GLB format. You can view these using the 3D Viewer app on Windows 10/11, or with a variety of free third-party apps that support GLB files on any device.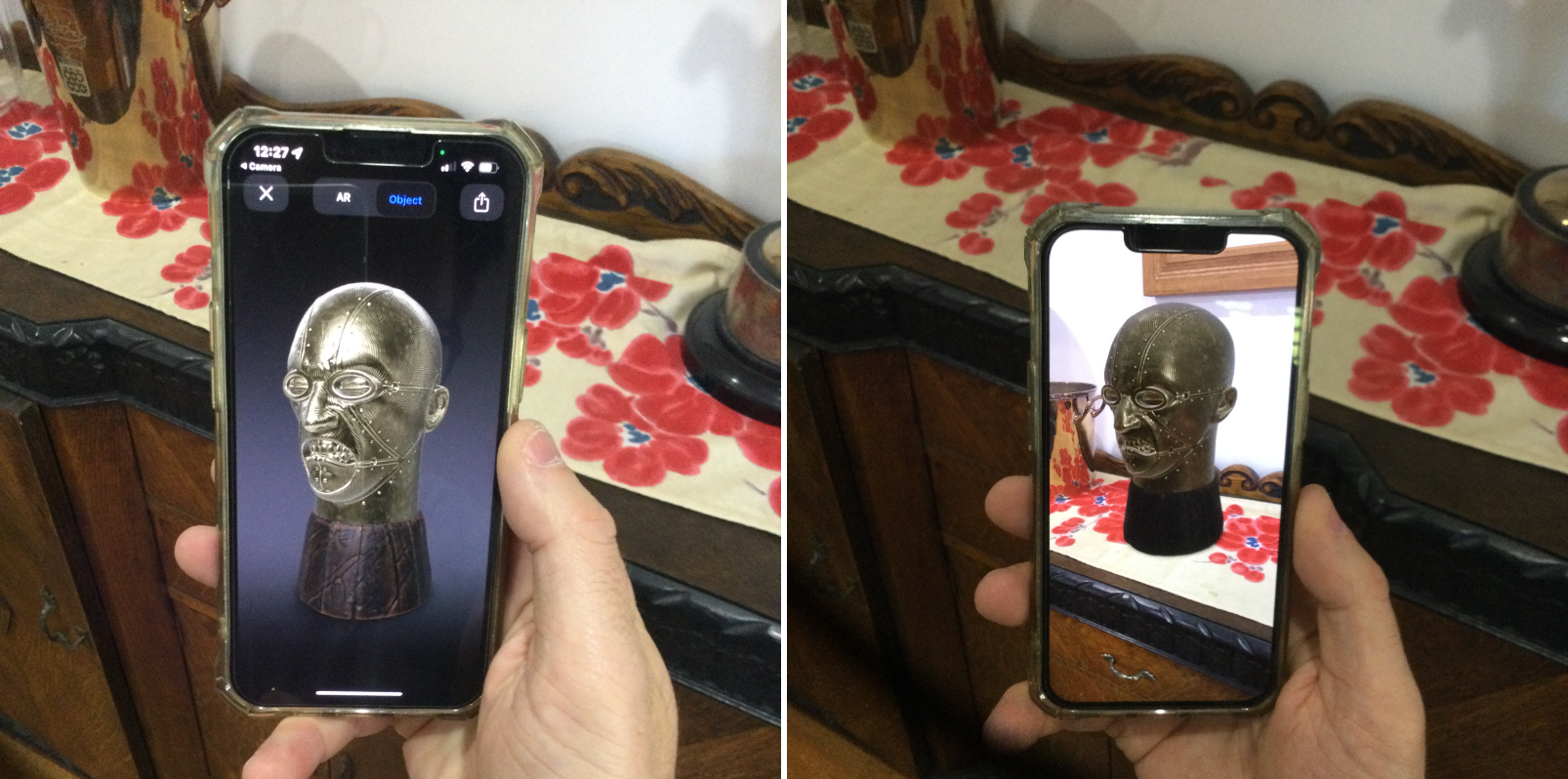 No software or app is required! Just scan the accompanying QR code on your phone or device to display the game prop. You'll be able to explore the prop for clues and information, switch to Augmented Reality with a tap.
TYPE40 founder Allan Carey says, "I've been playing Call of Cthulhu since 1987 and it continues to strike fear into my heart and drive my imagination. I love it."
Do check out the rest of TYPE40's range of digital gamer props for Call of Cthulhu, including The Call of Cthulhu Starter Set, Doors to Darkness, and Masks of Nyarlathotep (Peru chapter is Free!).