Syrinscape launches SoundPacks for Masks Part Three - London
Posted by Michael O'Brien on 30th Mar 2019

This third in Syrinscape's SoundPacks for running Call of Cthulhu's epic Masks of Nyarlathotep campaign enables your players to explore 1920s London - with fully immersive background sound and music matched scene by scene to the adventure!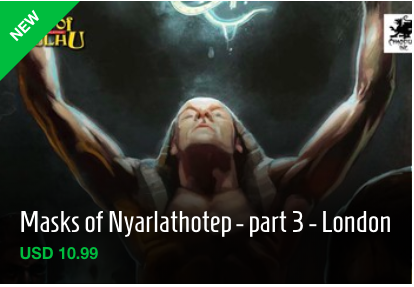 Locations include beautifully crafted, immersive environments all over London, including:
busy ports
train stations
tram rides
London streets
an exhibition house
London at night, literally choking with fog
a cultist hideout
the British Empire Exhibition
PLUS a whole host of truly vile creatures, ready and willing to destroy your minds and devour your bodies and so much more!
Available here:
Also available!