Season Two of our RuneQuest stream 'A New Hero' premieres on Monday, Oct 31
Posted by Michael O'Brien on 29th Oct 2022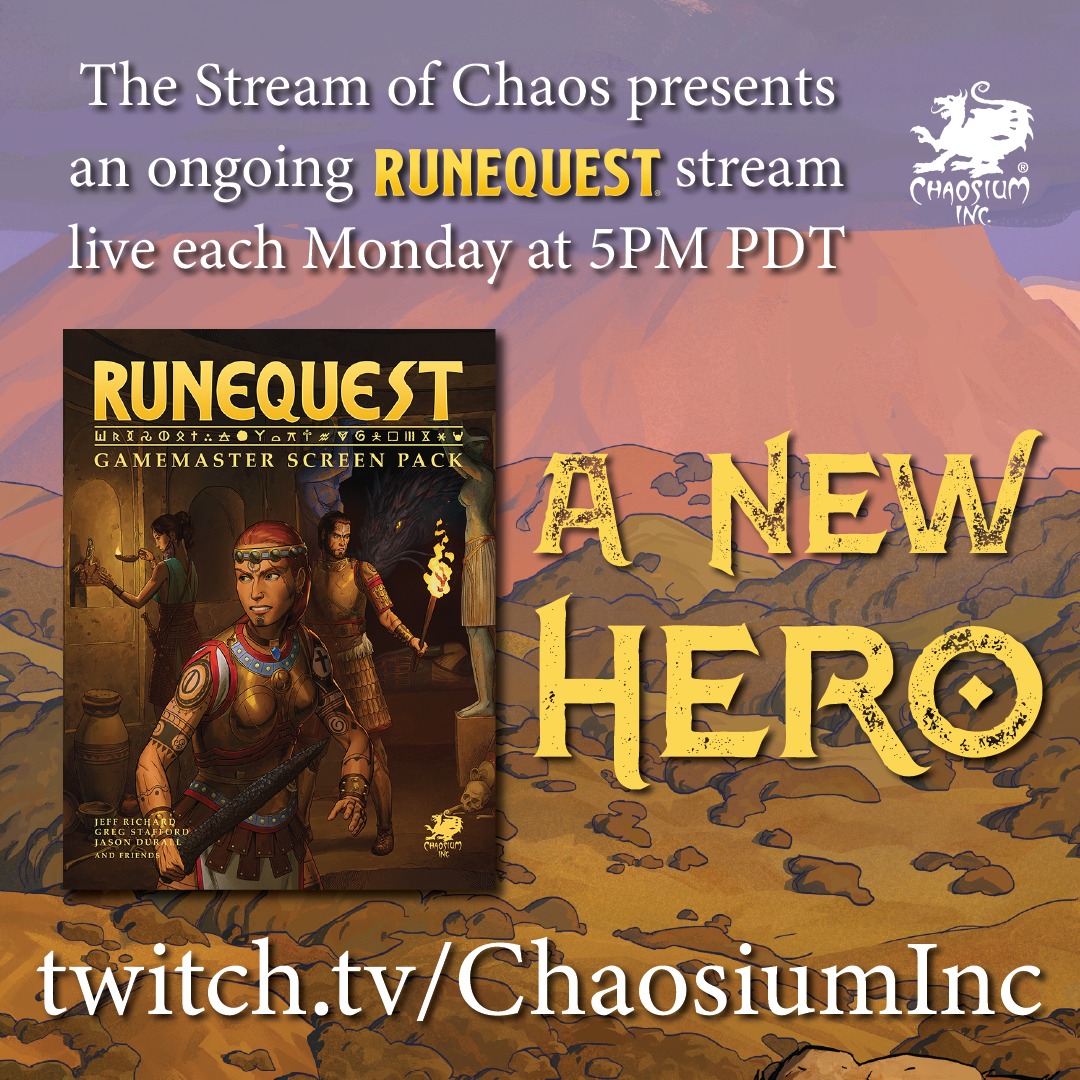 Season Two of our RuneQuest stream A New Hero premiers next Monday, October 31st on Chaosium Twitch.
As clan rivalries blossom into tribal feuds, join two young heroes as they leave their village and explore the dangerous world of Glorantha. Follow the Stream of Chaos as they play RuneQuest each Monday at 5:00pm PDT.
You can also catch up with previous episodes on the Chaosium YouTube channel.