Sacred Time Greetings from The Chaosium
Posted by Michael O'Brien on 25th Dec 2021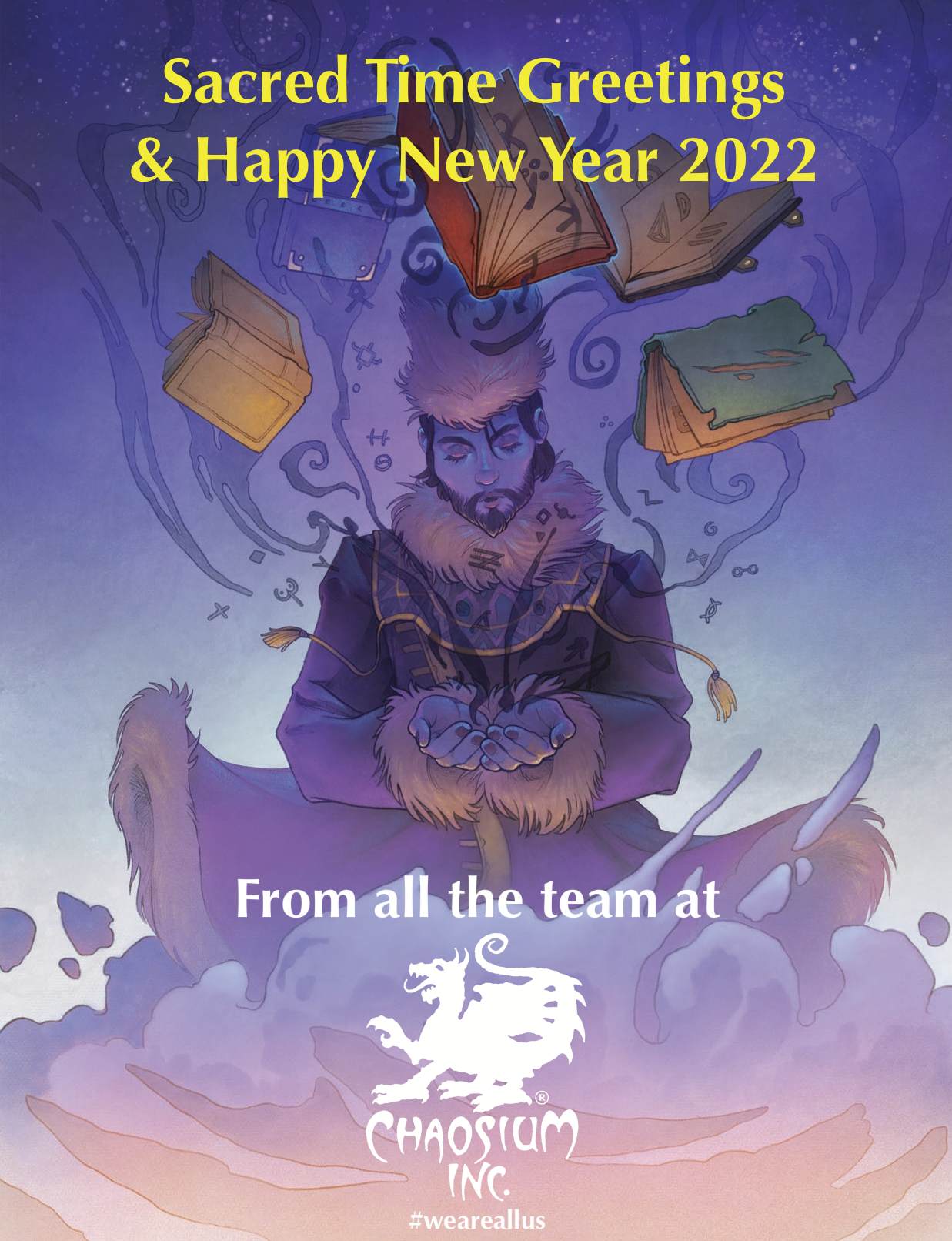 Sacred Time Greetings for 2021 from The Chaosium.
To all members of the tribe, our heartfelt thanks for your support during this very challenging year.
We wish everyone all the best in 2022, until the Stars are Right again!
– from all of the Chaosium team:
Dustin, Nick, Mike, Rick, Jeff, Neil, MOB, Todd, Raja, Jason, Susan, Ian, James, Lynne, Kalin, Jamie, David S, Andrew, David L, John, Julia, David N, Michal, Monika, Brian, Nick, Allan, Jaye, Simeon, Matt, Loïc, Bridgett, Daria, Adam, Mike, and Lee
Art by Michelle Lockamy, from The Red Book of Magic.