RuneQuest community creators win at the 2023 Australian Role-Playing Industry Awards
Posted by Michael O'Brien on 5th Oct 2023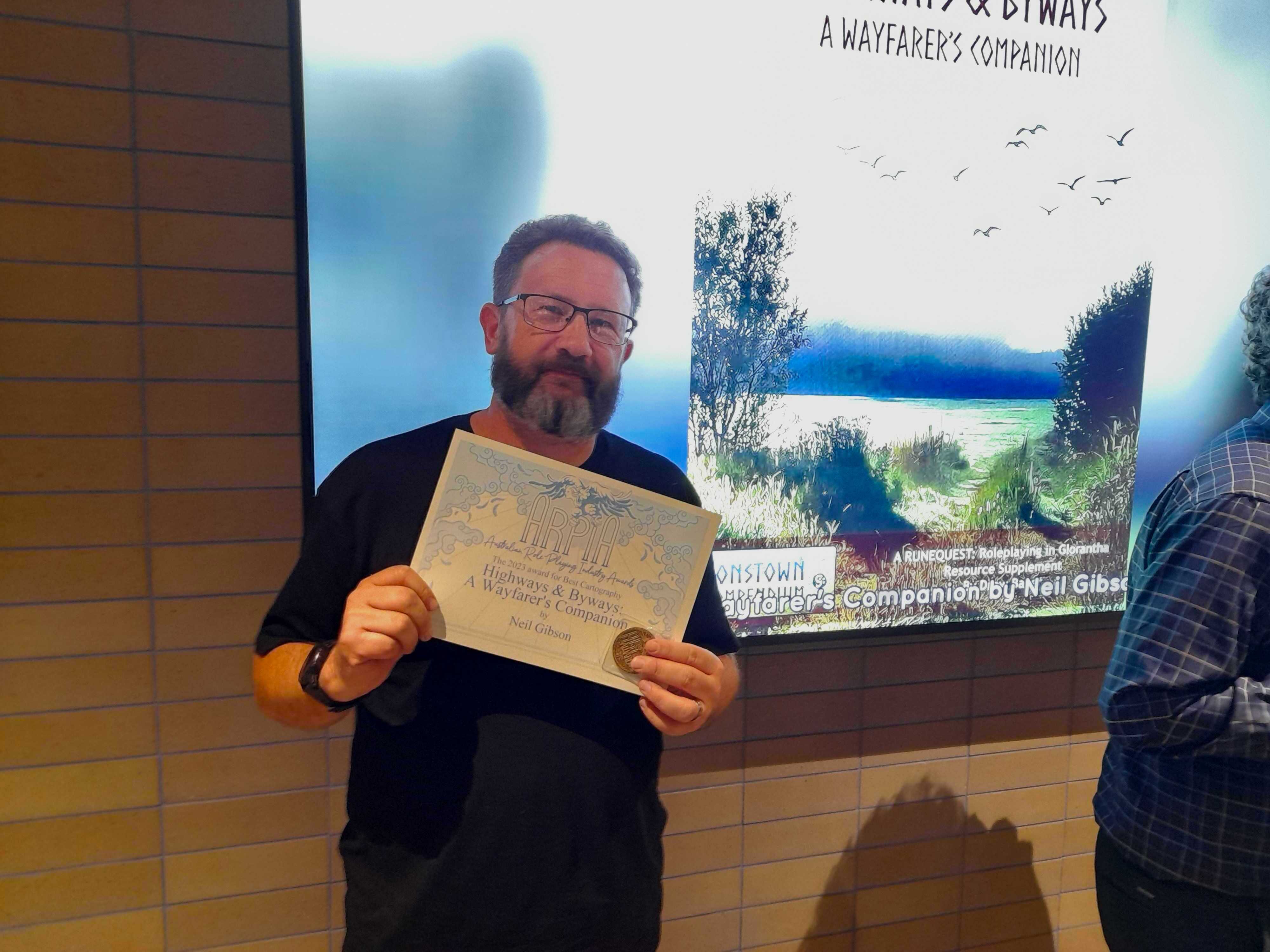 Congratulations to community creators Neil Gibson and Drew Baker, whose Jonstown Compendium RuneQuest title Highways and Byways - A Wayfarer's Companion won Best Cartography at this year's Australian Role-Playing Industry (ARPIA) Awards! Neil is shown here with their award.
And congratulations also to Chaosium's Brian Holland, whose forthcoming Call of Cthulhu solo adventure Alone Against the Static was an Honourable Mention for Best Scenario; and to Chaosium's Stream of Chaos crew (David Naylor, James Coquillat, Art Hunter, Alex Caton, and Jackson Heenan), who received an Honourable Mention for Best Stream.
Chaosium congratulates all the winners and honourable mentions. The ARPIA Awards were held at ACMI, the Australian Centre for the Moving Image, on the evening of October 4th as part of Melbourne International Games Week.