Rare and precious items from the company archives to be on offer in the Collectables Auction at Chaosium Con
Posted by Michael O'Brien on 2nd Feb 2023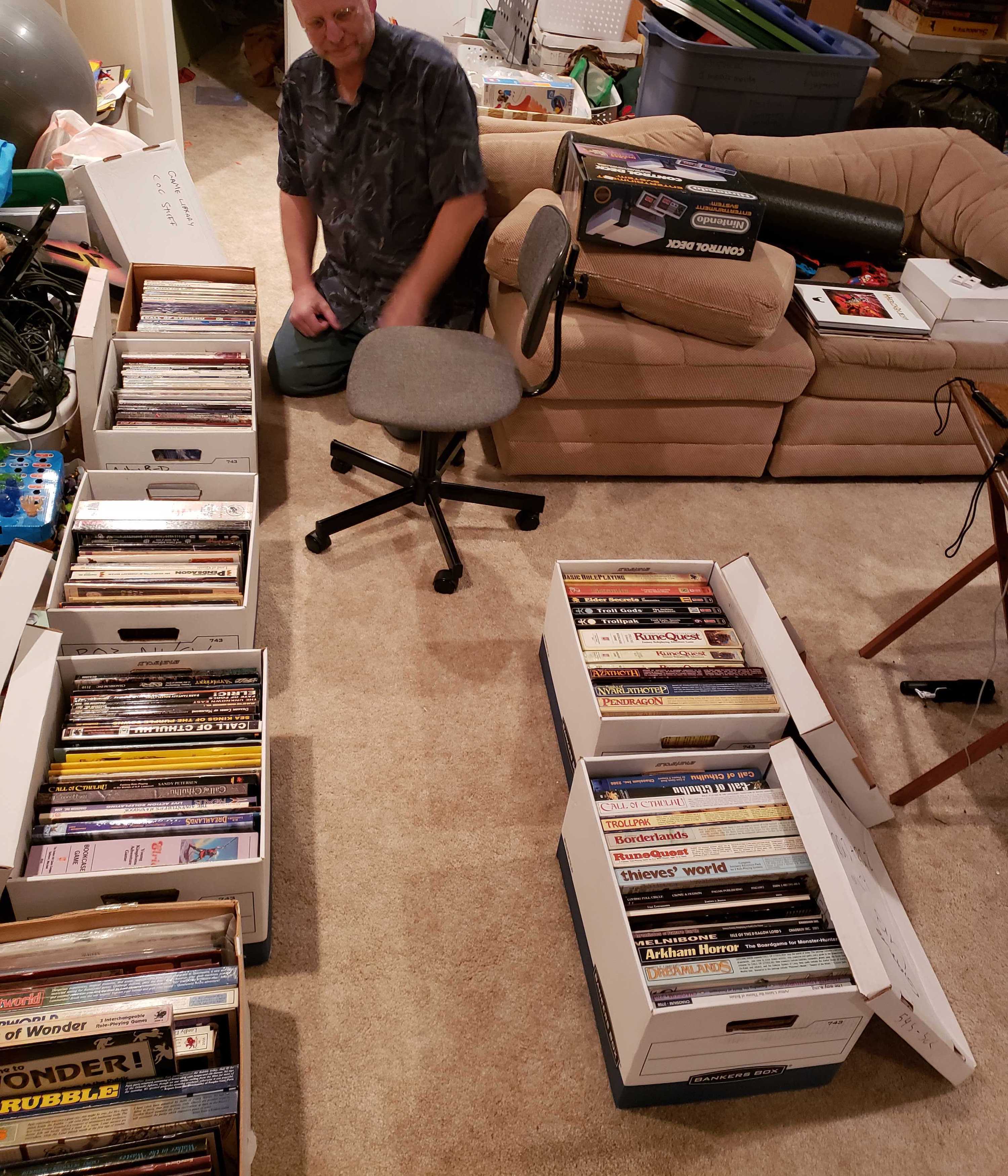 Rick and Jeremiah are having an enjoyable weekend sorting through the secret vaults of the Chaosium archives. They're putting together the list of rare and precious items to be sold in the Chaosium Con Collectables Auction in April.
Chaosium Con is back for a second year, and the auction is one of the most anticipated events! There's also gaming, seminars, VIP sessions, the Great Market trade hall, and more!
Play Games. Make friends. Experience Chaosium like never before. For more information and to get your ticket go to our Chaosium Con 2023 Page.