Out now for Halloween - Cults of Cthulhu
Posted by Michael O'Brien on 31st Oct 2021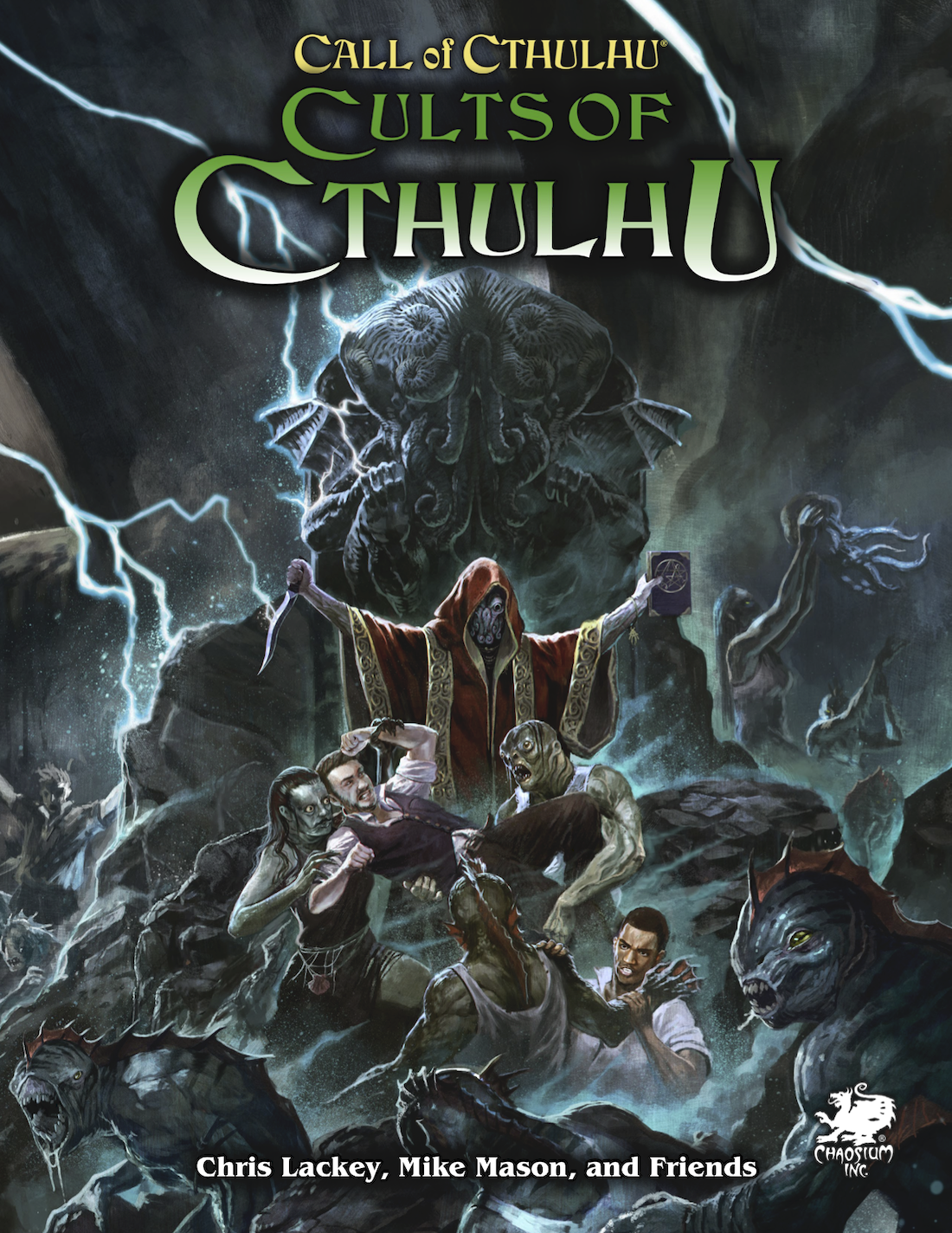 Cthulhu Calls!
At long last, the intricacies of the nefarious Cthulhu cult are revealed!
Cults of Cthulhu gives you the rules to inject fully-realized and unique Cthulhu cults directly into your Call of Cthulhu campaigns, and create your own antagonists. The tome also contains three scenarios featuring insidious Cthulhu cults spanning from the Gaslight era to the modern day.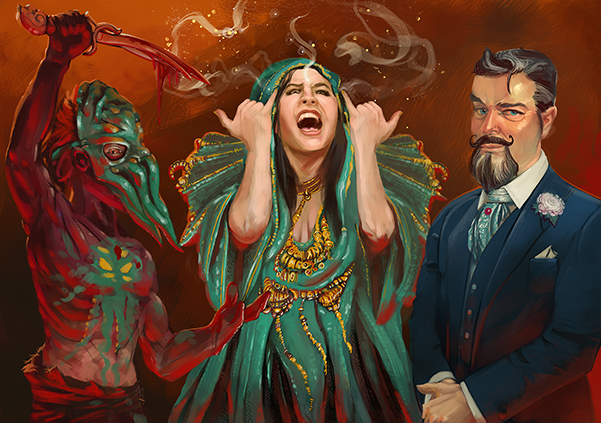 Buy the 336 page PDF direct from Chaosium.com now and we'll take what you paid off the cost of the full colour hardback when it's out in the early new year.
Plus, these FREE downloadable resources:
Keeper Reference Booklet (11 page PDF)
Keeper Map Pack (18 page PDF)
Player Handouts and Maps (29 page PDF)
Plain Text Handouts (6 page PDF)
NPC Portraits (6 page PDF)
Cults of Cthulhu also available at DriveThruRPG.