New to Fantasy Grounds: Terror Australis
Posted by Michael O'Brien on 13th Apr 2021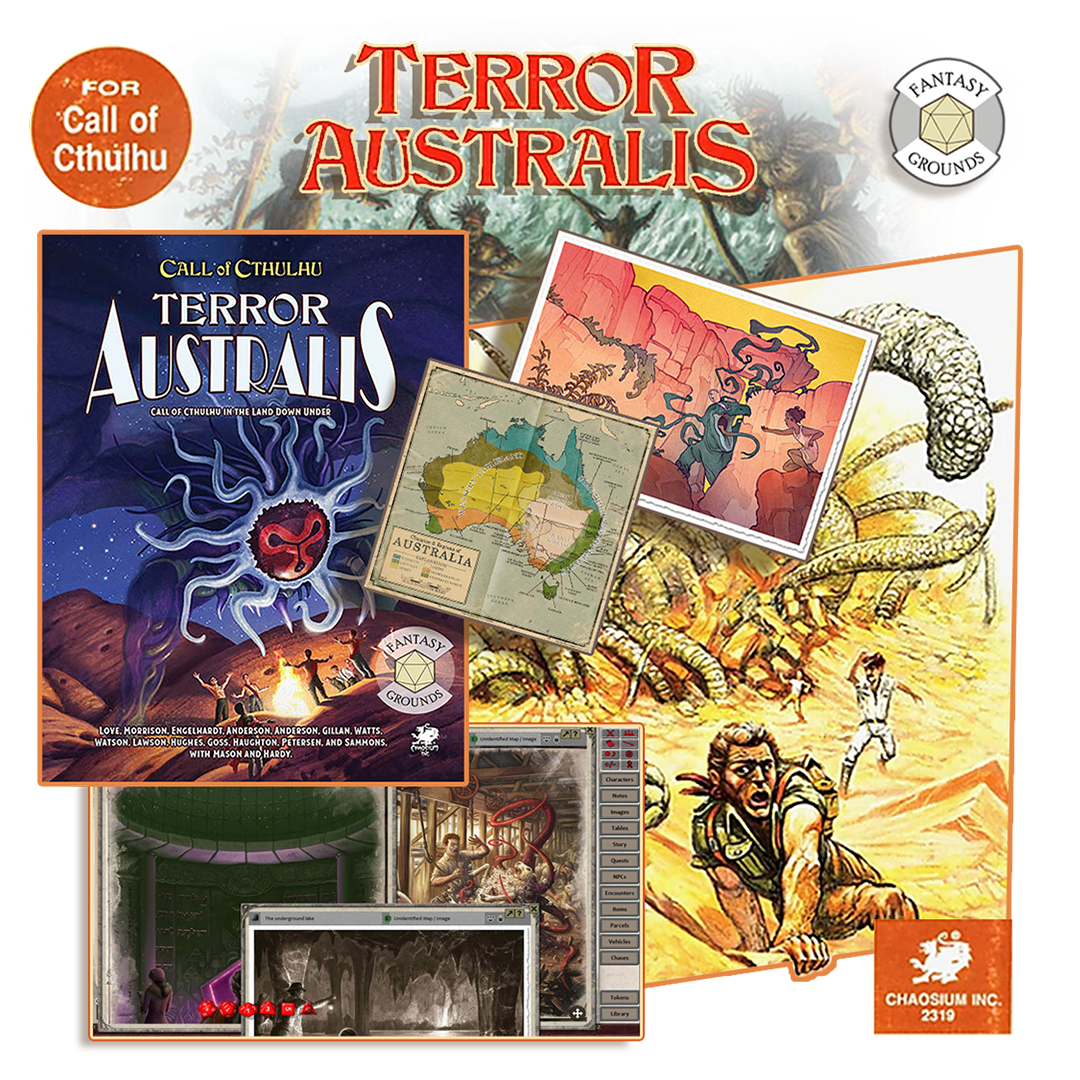 The Call of Cthulhu release Terror Australis is now available on the Fantasy Grounds Virtual Tabletop!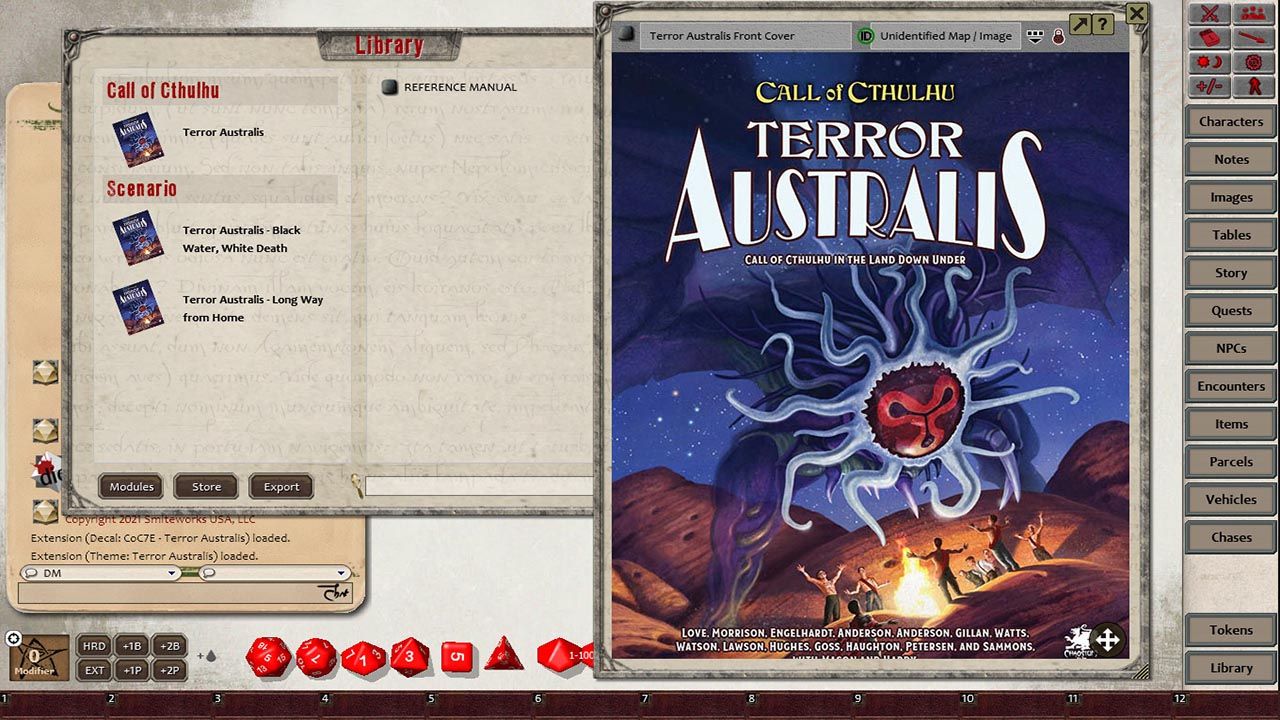 In Australia, investigators will come face-to-face with supernatural forces that have endured for longer than humanity has existed. It is a land of adventure, danger, and ageless wisdom—a perfect for setting for Call of Cthulhu !
"A superbly produced update of one of the more original and fascinating settings for Call of Cthulhu, brought up to speed with the latest edition rules, with added cultural sensitivity, historical depth, and sheer atmosphere". Substance 5/5, Style 5/5—Paul StJohn Macintosh review, RPGNet.
Note: use requires an active subscription or a one time purchase of a Fantasy Grounds Full or Ultimate license and a one time purchase of the Call of Cthulhu 7E ruleset.