New Game, Who Dis? The Glass Cannon plays RuneQuest, starts Wed Sept 8
Posted by Michael O'Brien on 6th Sep 2021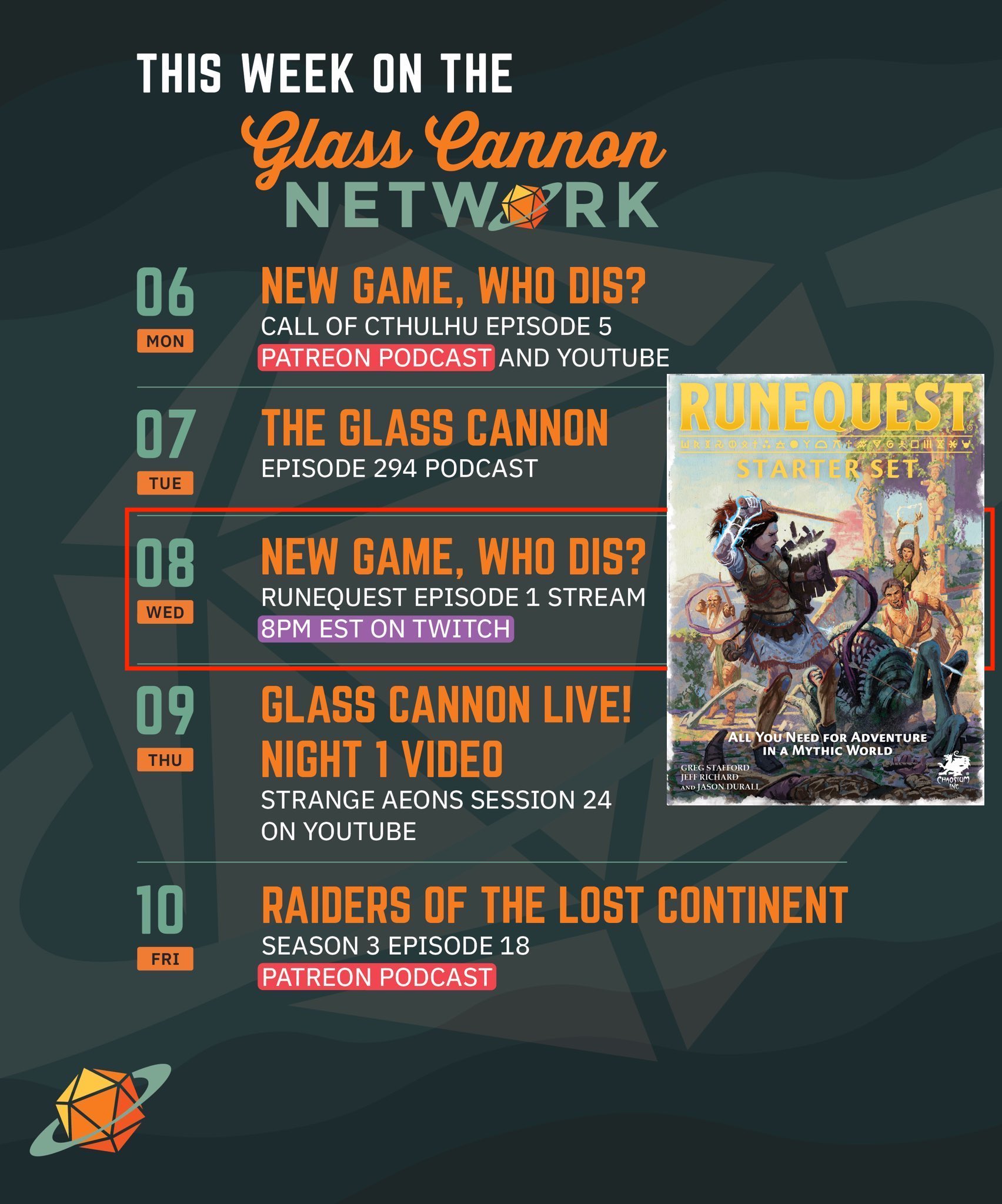 Starting this Wednesday, the Glass Cannon Network plays RuneQuest!
Joining Gamemaster Troy Lavallee will be a veritable who's who of industry elites in Tanya DePass (Into the Motherlands), Noura Ibrahim (LA by Night) and Connie Chang (Transplanar RPG) along with the GCN's own Matthew Capodicasa.
Don't miss New Game, Who Dis? featuring RuneQuest for three Wednesdays in a row starting 9/8 at 8PM EST on twitch.tv/theglasscannon.