New 21 page Handouts booklet and Character Creation chart added to free downloads for Basic Roleplaying
Posted by Michael O'Brien on 2nd Jun 2023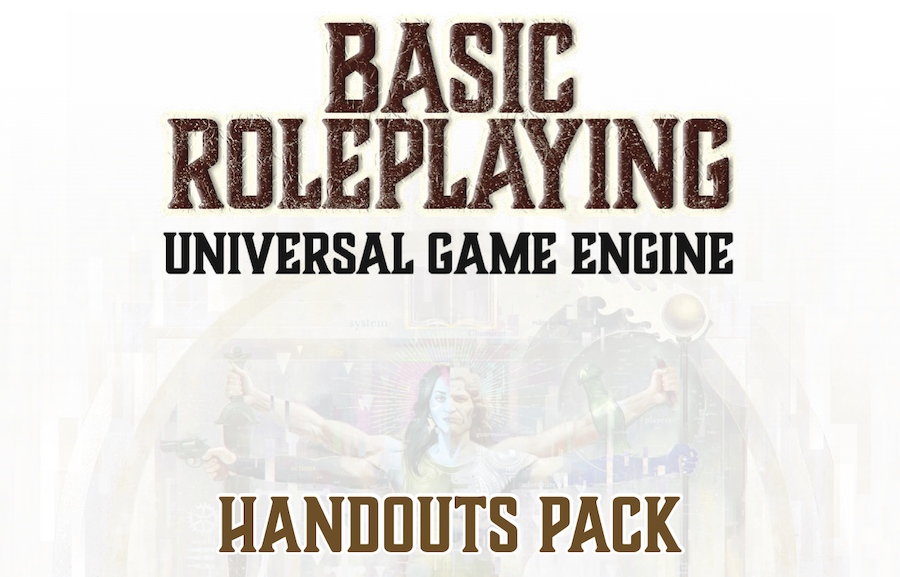 We've just added a new Handouts Pack and Character Creation chart to the free downloads for Basic Roleplaying Universal Game Engine!
The 21 page Handouts Pack booklet contains helpful tables and references for GMs and players alike.
The Character Creation chart is tabloid-sized (17" x 11") and outlines the ten steps to quickly and easily create a Basic Roleplaying character.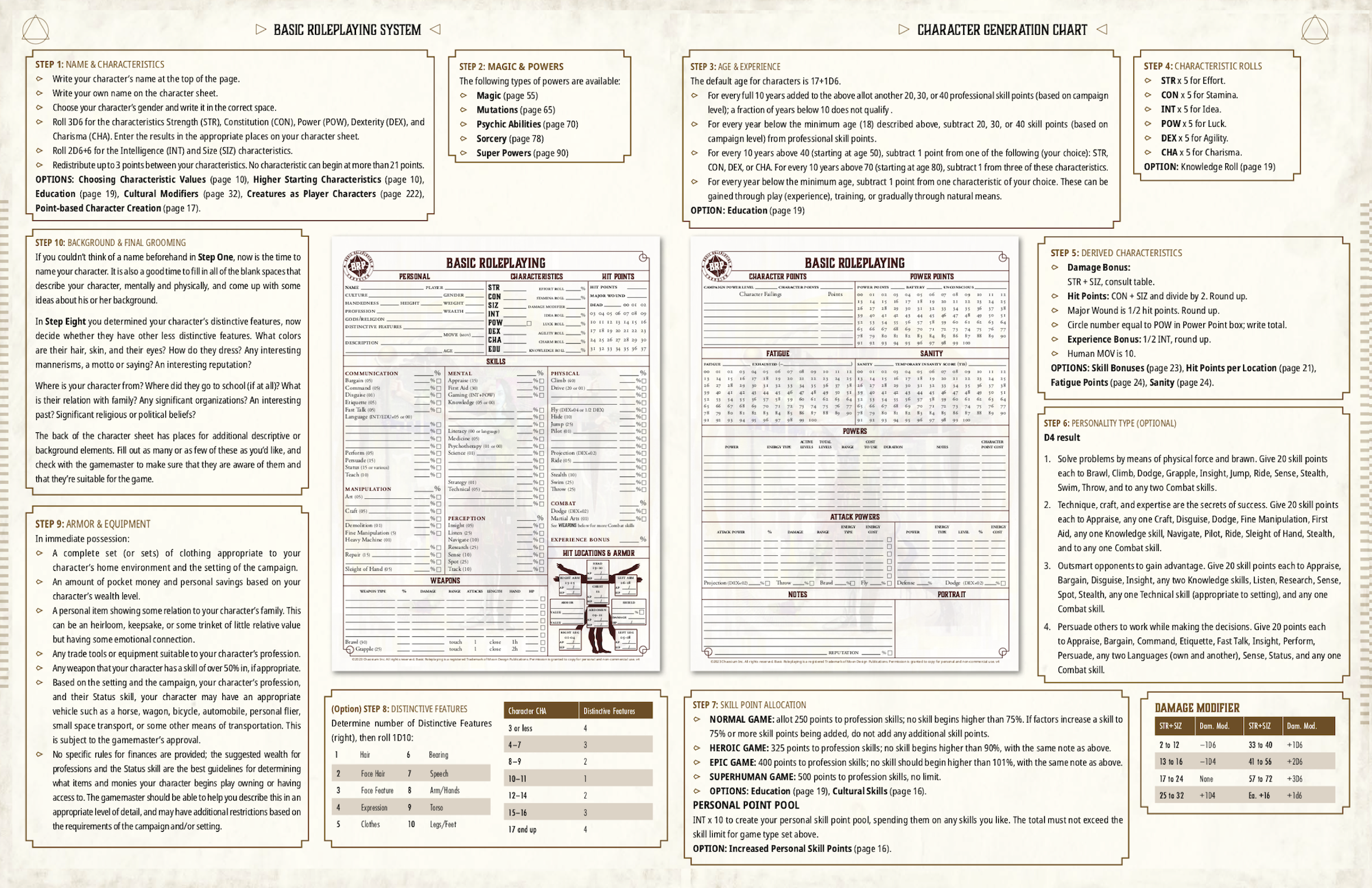 You can download these for free, along with the BRP character sheets, from the Basic Roleplaying: Universal Game Engine product page, and at our Itch.io page.