MU Faculty Note: the player mats!
Posted by Michael O'Brien on 24th Mar 2018
Another Faculty Note from Susan, board games line editor:
You might have seen on social media that we playtested and demoed a prototype of our forthcoming board game Miskatonic University: The Restricted Collection at various conventions last year. The finished version looks quite different! This is thanks to the talented work of award-winning graphic artist and board games aficionado Ian O'Toole, who also worked with Reiner and I on Khan of Khans.
Here's what the player mats look like: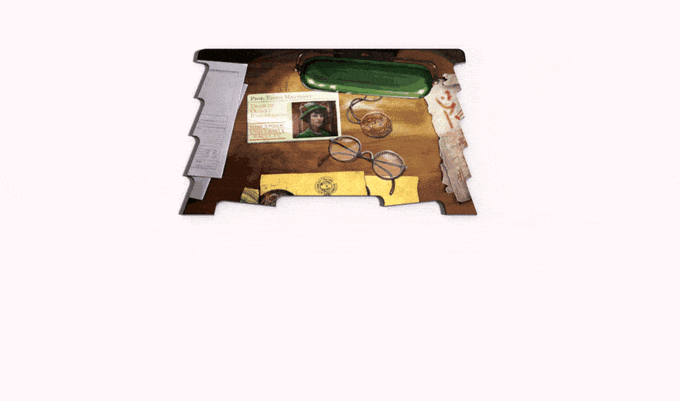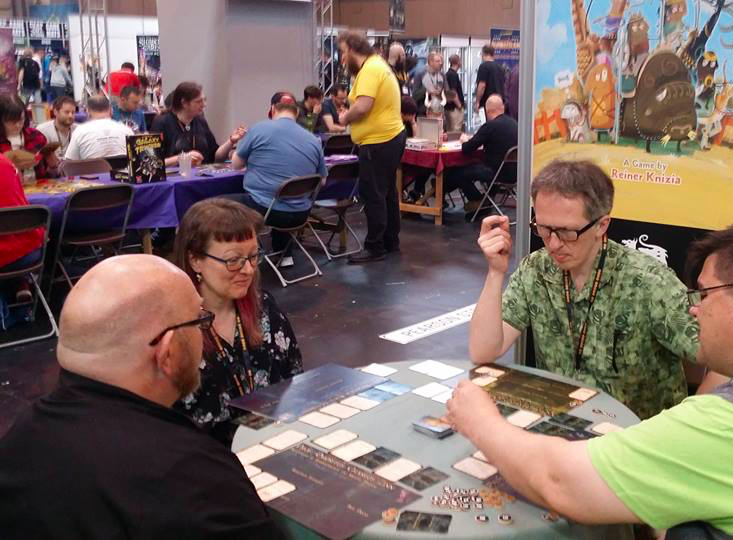 We're close to finalising the launch date for the Kickstarter, just finishing off some video and few loose ends.
But every item for this project has been created. There is no writing, editing, layout, or art to be done for the core game; ALL of those things are ready to go to the printers. We are only waiting to see if we can eek out some more fun from a few simple stretch goals in the Kickstarter.
Khan of Khans was delivered to backers on time as promised, and we intend to do the same with this Kickstarter too!
Get on the tenure track! If you'd like to be informed when the Kickstarter goes live, just sign up with your email at the link:
.
ABOVE: Demo at UK Games Expo
Call of Cthulhu 7th Ed co-authors Mike Mason and
Paul Fricker, and CoC assistant editor Lynne
Hardy try out the prototype with MOB at UKGE