Miskatonic Monday: the Miskatonic Repository Halloween 2019 Collection
Posted by Michael O'Brien on 25th Oct 2019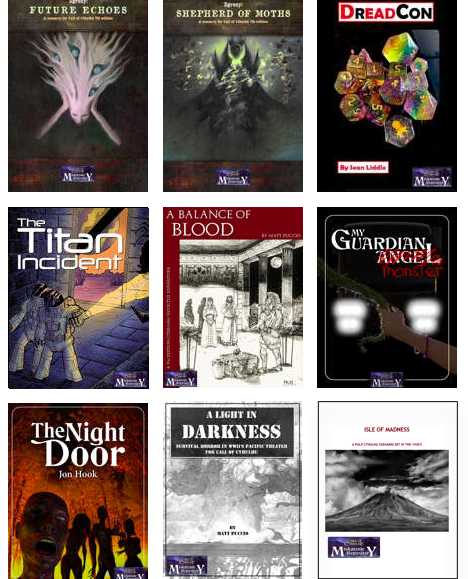 Okay, it's not quite Monday, but this one is a bit time sensitive...
A bunch of Miskatonic Repository creators have got together to create a special bundle for Halloween: the Miskatonic Repository Halloween 2019 Collection.
Created by Miskatonic Repository authors to celebrate Halloween, this bundle contains an assortment of Call of Cthulhu supplements for various eras and styles of play. All titles are over 60% off until the end of October! The bundle will remain on DriveThruRPG after Halloween, but on November 1 the discount will drop to 20%.
Happy Halloween!
WHAT IS THE MISKATONIC REPOSITORY?
Are you a Keeper looking for new scenarios and story elements? A player looking for something mysterious to spark a character idea? Is your group looking for eerie ideas to use in your game? The Miskatonic Repository is where you can find —and create —self-published material for the Call of Cthulhu roleplaying game.
Interested in submitting content? Go here to see the guidelines, and here for the additional guidelines. No extra license is required. Get started and download the MS Word template or the InDesign template for Miskatonic Repository submissions, and check out our other free creator resources.