Miskatonic Monday: Call of Cthulhu community content in Outer Space!
Posted by Michael O'Brien on 10th Dec 2018
Check out two new Call of Cthulhu community content releases in the Miskatonic Repository, both set in Outer Space...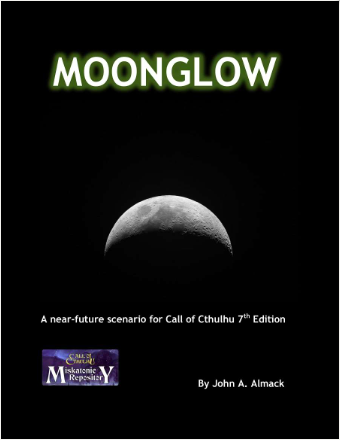 Moonglow
By John Almack ($2.95, 24 page PDF)
In the latter half of the 21st century, humanity begins the colonization of space by establishing a permanent manned outpost on the rim of Shackleton Crater, at the lunar South Pole. But when contact with the previous crew is lost, it is now up to a new team of brave explorers to find out what happened...and why the moonbase has suddenly gone silent.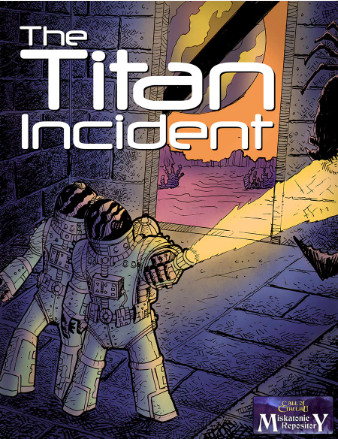 The Titan Incident
By Willliam Adcock ($5.99, 19 page PDF)
2189 AD. Investigators are sent to Benedict's Rest, a former penal colony on Saturn's largest moon, Titan. The facility is now a mine and refinery for methane, but productions has dropped 19% and the colony's chief medical officer was found dead under suspicious circumstances. The board of directors dispatches a team to look into the incident, but what they find is horror 1,275,000,000 miles from Earth.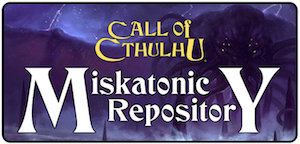 WHAT IS THE MISKATONIC REPOSITORY?
Are you a Keeper looking for new scenarios and story elements? A player looking for something mysterious to spark a character idea? Is your group looking for eerie ideas to use in your game? The Miskatonic Repositoryis where you can find —and create —self-published material for the Call of Cthulhu roleplaying game.
Interested in submitting content? Go here to see the guidelines, and here for the additional guidelines. No extra license is required. Get started and download the MS Word template or the InDesign template for Miskatonic Repository submissions, and check out our other free creator resources.