Miskatonic Monday #82: William Bailey's Haunted Mansion features a real life book made of human skin
Posted by Michael O'Brien on 2nd Oct 2023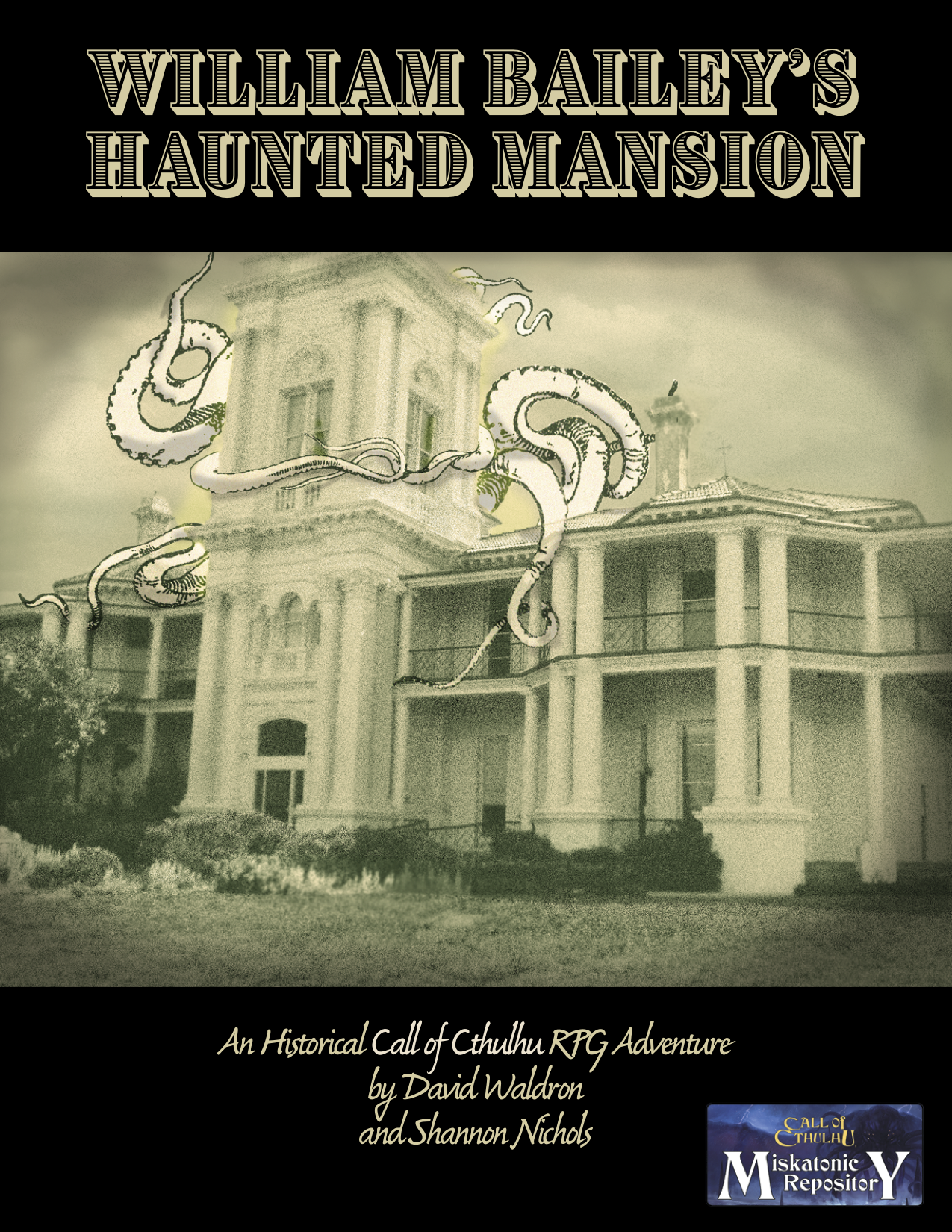 Newly-released on the Miskatonic Repository, our platform for independent Call of Cthulhu creators at DriveThruRPG, William Bailey's Haunted Mansion is a masterclass of showing how you can deftly concoct a (fictional) Cthulhu Mythos tale out of real historical happenings, bringing in known locations, authentic artefacts and documents, and actual people who lived at the time.
First presented as a live actual play production at the Ballarat Heritage Festival in May 2023, this one-shot Call of Cthulhu adventure is set in the turbulent 1890s of the historic city of Ballarat in Victoria's Goldfields, Australia. The scenario explores some of the places, figures and legends in that folklore and the machinations of a real but today largely forgotten cult which operated in western Victoria in the late 19th century; the New Lights or Stephenites, after their ruthless and charismatic leader Stephen.
We congratulate creators David Waldron and Shannon Nichols, and the talented players and musicians who brought the story to life at the gaming table! And thanks to Ballarat Libraries who helped make it all happen at the Ballarat Heritage Festival (in Call of Cthulhu, librarians are the heroes, don't you know...)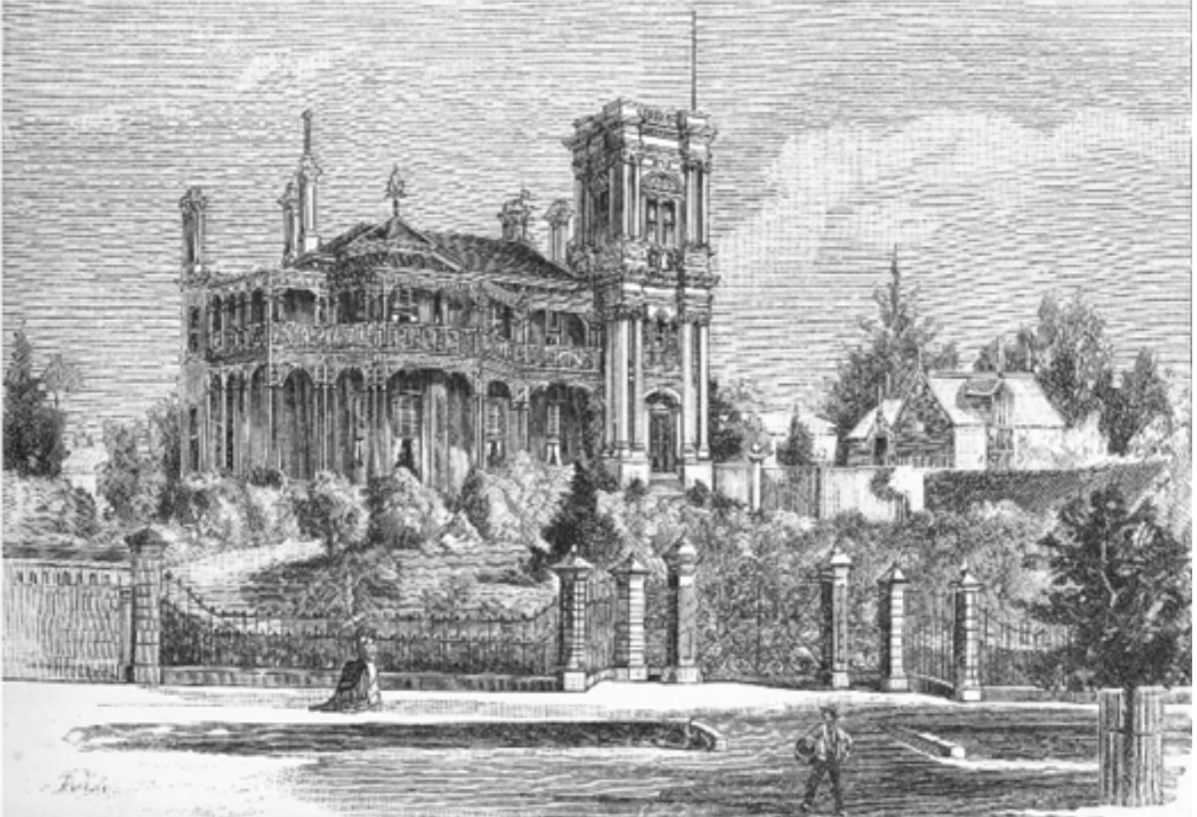 William Bailey's Haunted Mansion
David Waldron, Shannon Nichols ($5.99, 39 page PDF)
William Bailey was a figure both idolised for his philanthropy yet infamous for his ruthlessness in business and the depths of the skulduggery involved in his running legal battles with the Learmonth family. His 1883 mansion, which still stands on Drummond St in Ballarat is often claimed to be one of Australia's most haunted buildings in local folklore.
One-shot scenario, set in 1890s Ballarat. The Investigators, based on the historical figures Detective Thomas Montague, Dr Bella Guerin, Spiritualist James Curtis, and Skeptic Clara Baldwin, will explore the mysterious events unfolding in mining magnate William Bailey's Mansion and the dark manipulations of the historic New Light cult, led by their enigmatic leader Steven.
The four pregen investigators, all the NPCs, the backstory, an evil cult and a terrifying artifact* are based on historical characters, events and objects. Illustrated throughout with period photographs and actual floorplans.
*The Ballarat Mechanics Institute's Touching the Full Redemption of Mankind by the Death and Blood of Christ Jesus is one of the only two examples of anthropodermic bibliopegy (binding books in human skin) in Australia. This real book - which you can actually go and see in the Ballarat Mechanics Institute's collection today - features in this scenario. And for more fascinating historical stories of uncovering the forgotten secrets of Ballarat's dark and bizarre past (and potential Call of Cthulhu nightmarefuel) do check out David Waldron's award-winning Tales from Rat City podcast.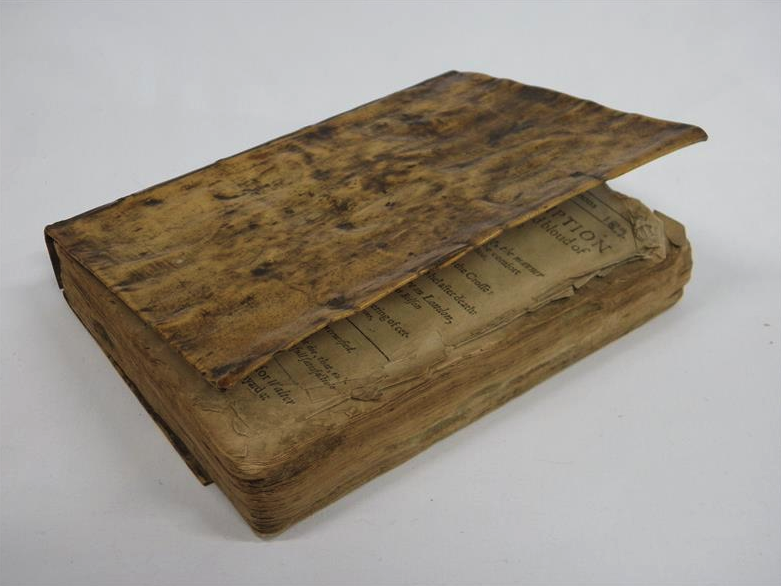 Originally, William Bailey's Haunted Mansion took shape as a live historical roleplaying session at the Ballarat Heritage Festival in May 2023, held at the town hall. You can watch the performance here: