Miskatonic Monday #81 - Player Signups are now open for Miskatonic Repository Con (Oct 13-15)
Posted by Michael O'Brien on 11th Sep 2023

The Miskatonic Repository Convention is an annual three-day virtual convention celebrating the Miskatonic Repository, Chaosium's online collection of user-made content for the Call of Cthulhu TTRPG at DriveThruRPG.
All content is Call of Cthulhu 7e, and is either currently published, or being prepared for publishing, on the Miskatonic Repository. And this year it's back with more games, more panels, new special guests, and more community support – and it's free to attend!
Player signups are now open!
If you're a Keeper and would like to run a game - perhaps your own Miskatonic Repository creation - game submissions are still open too, and will close on September 15 at 12:00AM EDT.
For more information about Miskatonic Repository Con and to register visit the convention page. Anyone from around the world can attend this free event, so we'd love to see you there!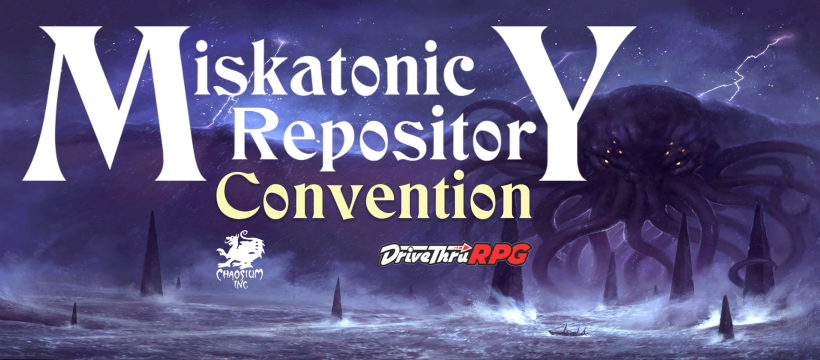 Chaosium is proud to be a sponsor of the Miskatonic Repository Convention.