Miskatonic Monday #54: Creators Circle hits 1000 members!
Posted by Michael O'Brien on 4th Jul 2022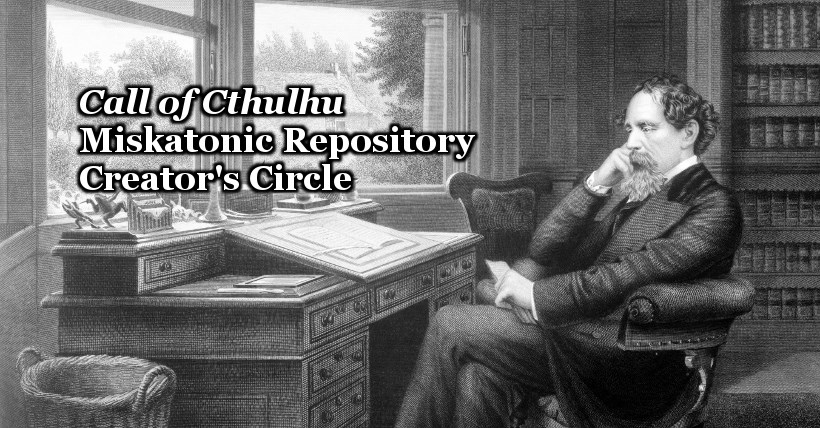 The Miskatonic Repository at DrivethruRPG is an official online collection of user-made content for the Call of Cthulhu TTRPG. Here independent creators sell or offer their own original Call of Cthulhu material. Miskatonic Repository titles regularly top DriveThruRPG's "Hottest Community Content" list, and even DriveThruRPG's site-wide Hottest Content list.
Since its inception several years ago a thriving community of Miskatonic Repository creators has developed. One of the places Miskatonic Repository creators meet for discussion, feedback, and mutual support is the Miskatonic Repository Creators Circle Facebook Group. And today the group welcomed its 1000th member!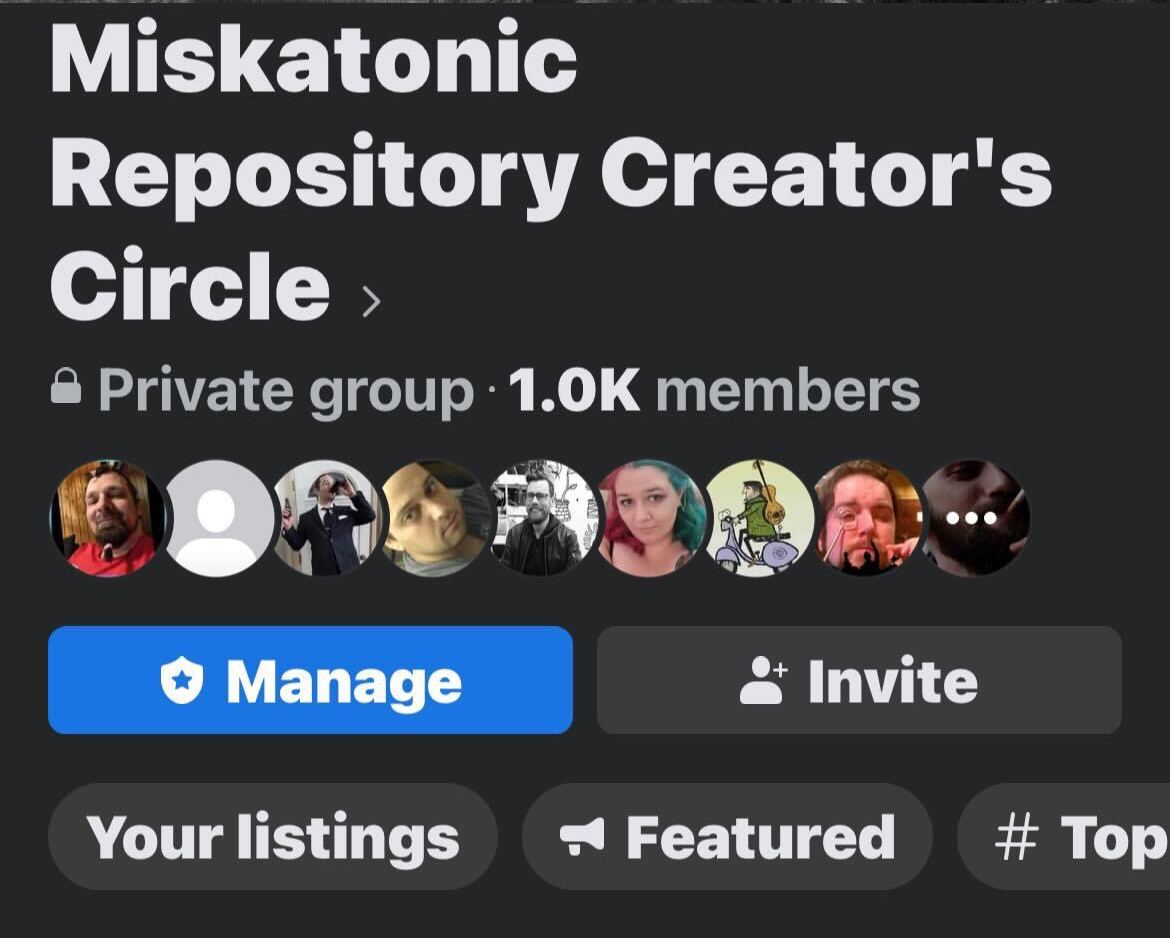 Want to take part in the Miskatonic Repository yourself?
Go here to see the guidelines, and here for the additional guidelines. No extra license is required. Get started and download the MS Word template or the InDesign template for Miskatonic Repository submissions, and check out our other free creator resources.
Our community content ambassadors Allan, Bridgett, and Nick are also here to help.
And do join the Miskatonic Repository Creator's Circle on Facebook!