Masks of Nyarlathotep wins 2019 Dragon Con Award
Posted by Michael O'Brien on 2nd Sep 2019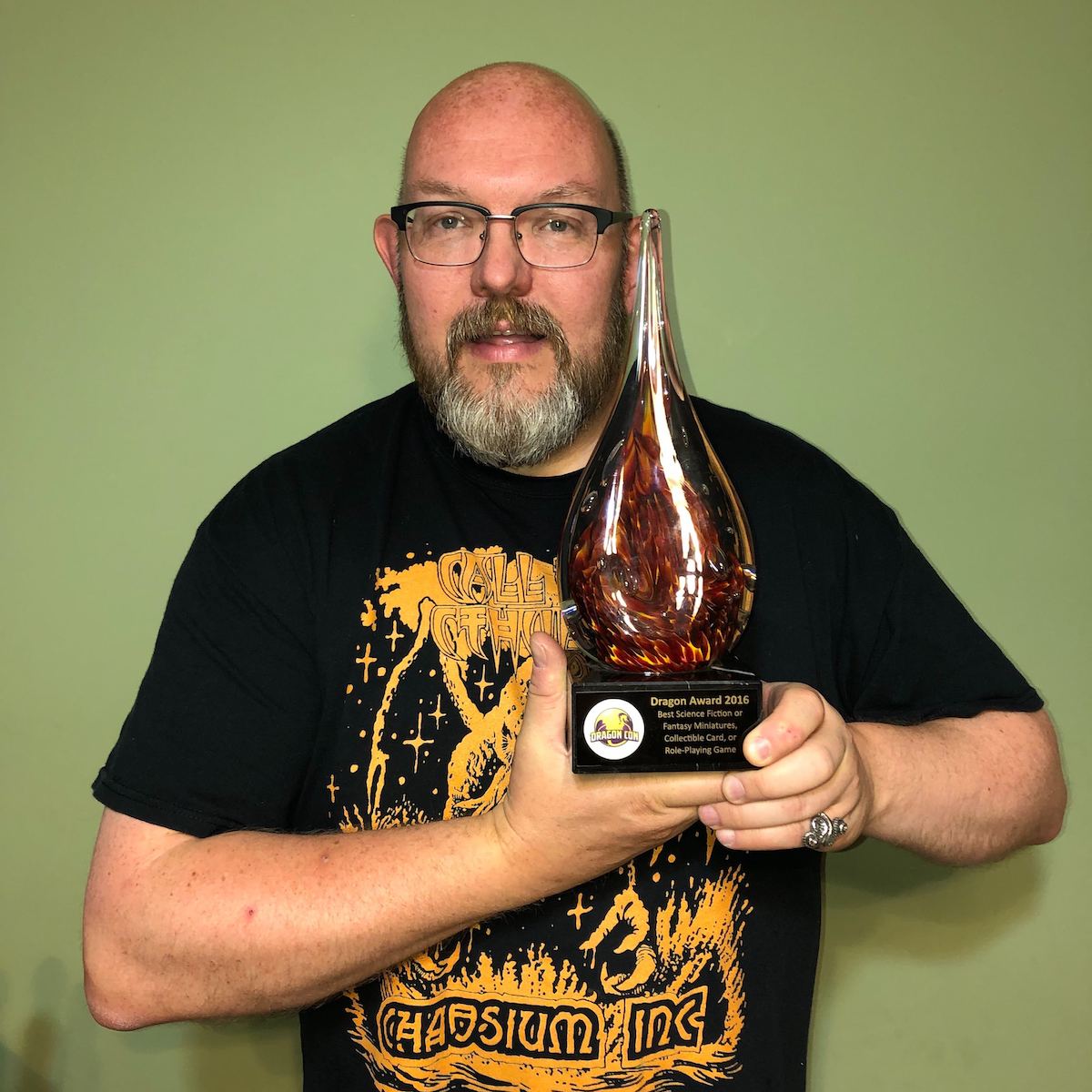 We're delighted that Masks of Nyarlathotep has won a Dragon Award in the Best Science Fiction or Fantasy Miniatures/Collectible Card/Role Playing Game category at Dragon Con in Atlanta last weekend.
Congratulations to the authors of the current edition - Mike Mason (right, posing with the inaugural Dragon award we won in 2016), Lynne Hardy, Paul Fricker, and Scott Dorward, and to the memory of Larry DiTillio and Lynn Willis who are sadly no longer with us. And congratulations to the artists, cartographers and all the other creators involved in this project.
Many thanks to the Dragon Con attendees and Call of Cthulhu fans worldwide who supported the nomination and voted in the ballot!