Lords of the Middle Sea Update: a nice milestone at Chaosium Con
Posted by Michael O'Brien on 28th Apr 2022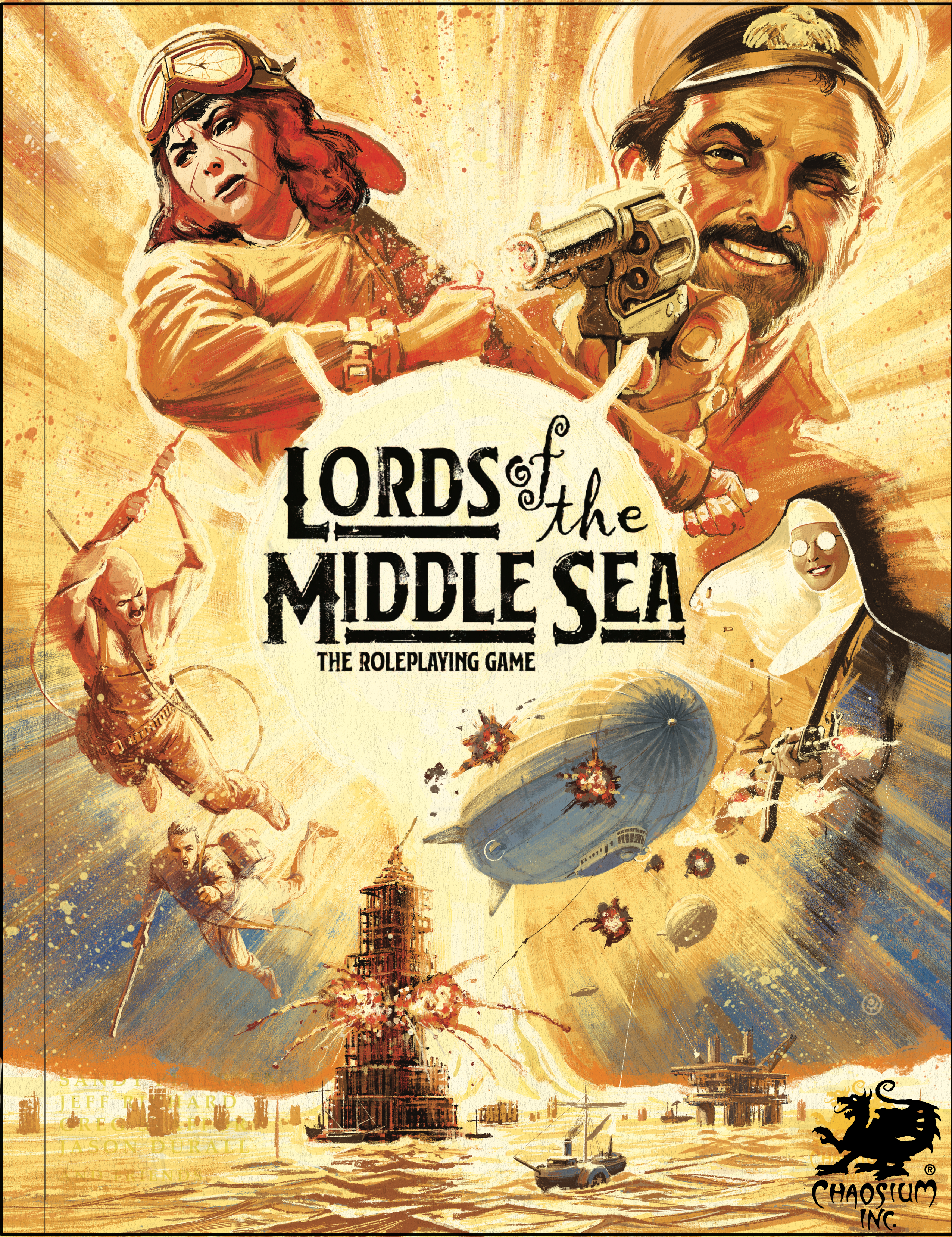 Lords of Middle Sea: The Roleplaying Game is in development. Based on Lynn Willis's 1978 futuristic proto-Steampunk board game, set in the post-apocalyptic ruins of a flooded North America, the tabletop RPG utilizes a streamlined version of the Basic Roleplaying system.
Jason Durall, creative lead for the project, writes:
So far, all of our "in-house" playtesting for Lords of the Middle Sea has been done virtually during the pandemic of 2020-2022 and is ongoing. With a stalwart team of voyagers crewing the stolen airship, the Bella Dama, we have soared across the skies above the sunken future of the Middle Sea.
But a nice milestone happened at Chaosium Con earlier this month - the first in-person game of the Lords of the Middle Sea RPG was played as a VIP event with a lovely group of players. We had such a great time that everyone agreed to finish up the scenario online vs rushing it through to the final conclusion.
This was also one of the first "official" playthroughs of Charles Dunwoody's starter scenario, "Between the Devil and the Deep Blue Sea" (involving an escort mission for a bathysphere diving expedition). Naturally, something goes wrong... Shown below is how it looked with the tabletop arrayed for the Chaosium Con VIP players: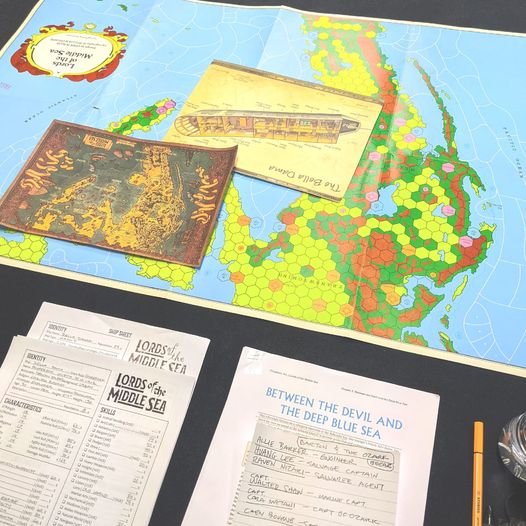 Here's a quick update as to the status of the core materials:
The core book is content-complete, and editing is proceeding on the combat chapter at this time.
The big map is done.
Smaller images are being commissioned (slowly, due to RuneQuest commitments).
Playtesting continues (we're on session 36!) and many notes are being incorporated into the manuscript.
Four adventures are completed, one in progress, and two more have just been commissioned.
Lords of the Middle Sea cover art by Ossi Hiekkala.