Jeff Richard and Kalin Kadiev are guests at the Eternal Convention this weekend
Posted by Michael O'Brien on 14th May 2018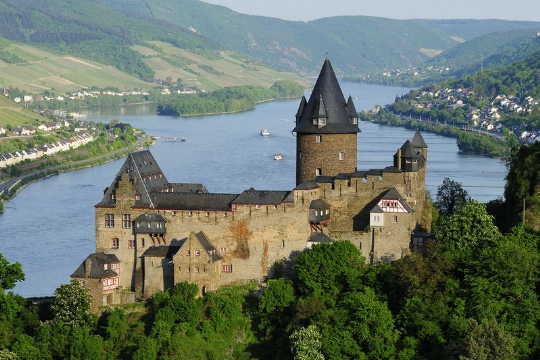 This weekend, Chaosium creative director Jeff Richard and Glorantha artist extraordinaire Kalin Kadiev (Prince of Sartar webcomic, 13th Age Glorantha, The Glorantha Sourcebook, Wyrms Footnotes) are attending The Eternal Convention at Burg Stahleck, the gloriously picturesque 12th century castle overlooking the Rhine, Germany.
The Eternal Convention is a long-running international and family friendly RPG Convention with 50% foreign guests from about a dozen different countries all over the world.
Jeff will showing off the new RuneQuest (he's got print-outs of the finished book), running games and generally giving the scoop on what's coming for RQG and Chaosium in general. Kalin will be showing off more of his wonderful art. The con also features a Gloranthan freeform (in German). Plus of course there will be Trollball, an Eternal Con perennial.
A wonderful weekend in a fabulous setting for those attending!—Eternal Con books out very fast, so if you're interested in attending next year, sign up to the Eternal Con mailing list and you'll be advised when bookings open.