Instant reading for the Holidays: Have you got these recent PDF releases?
Posted by Michael O'Brien on 26th Dec 2021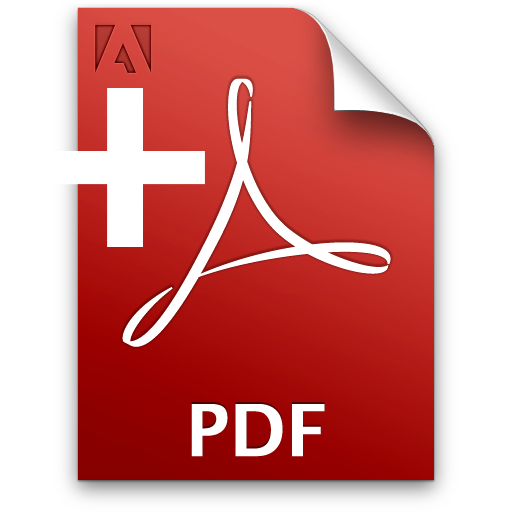 No need to wait! : buy a Chaosium PDF now and save when the printed book is out in 2022.
Here's how that works: on the day the physical book is released we'll email you a coupon. Use the coupon on checkout and you get what you paid for the PDF deducted off the cost of the physical book.
So start reading now over the holidays and be ready to play next year!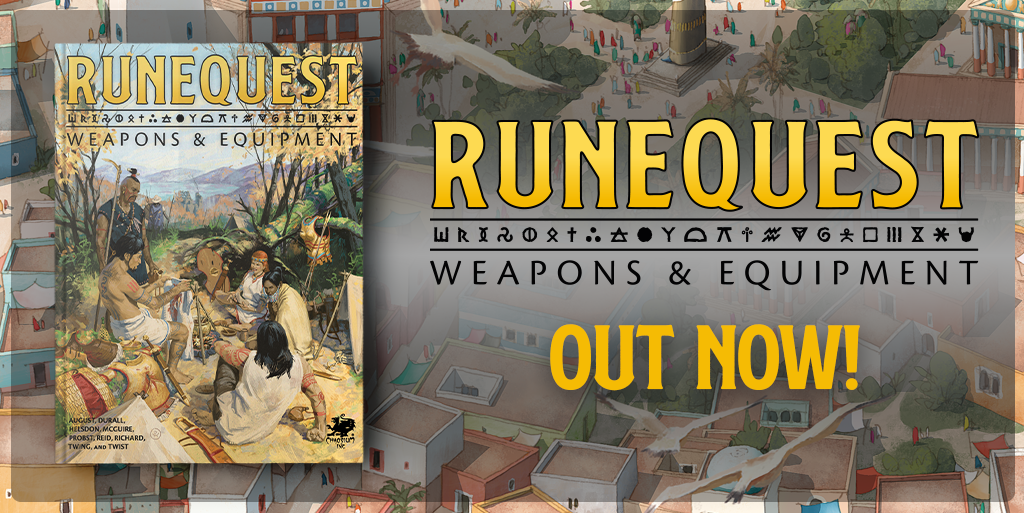 RuneQuest Weapons & Equipment PDF $17.99 – Hardback release in Q2 2022 ($35.99)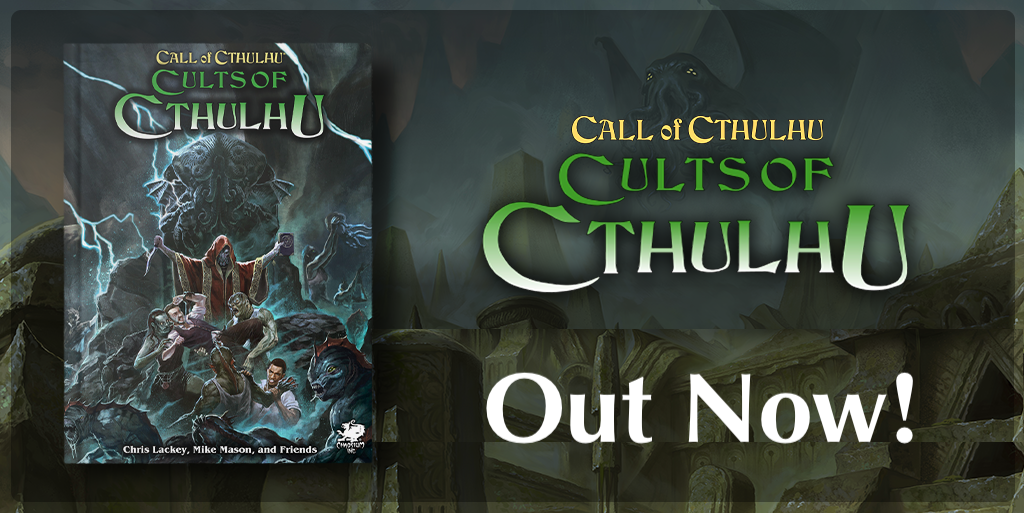 Cults of Cthulhu PDF $24.99 – Hardback release in March 2022 ($49.99)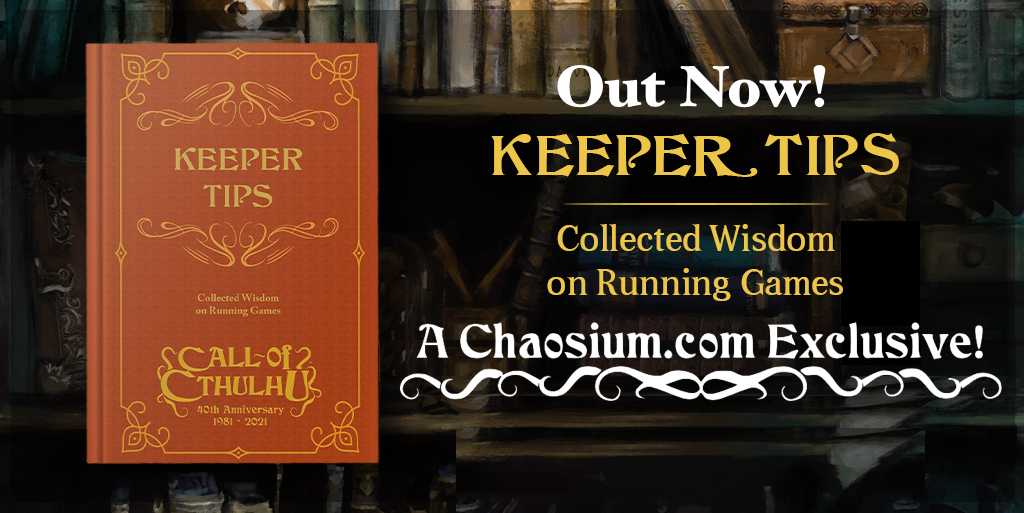 Keeper Tips PDF $8.99 – Hardback release in January 2022 ($17.99)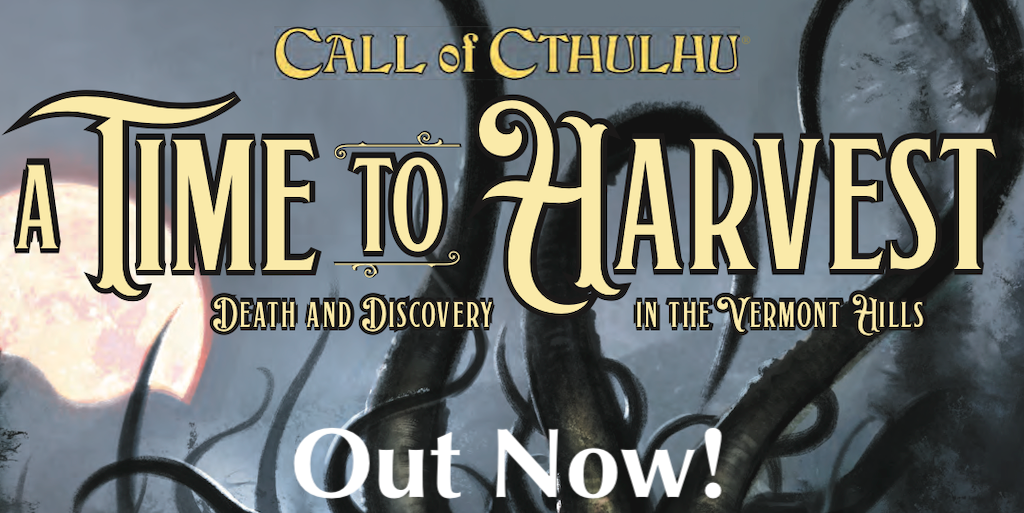 A Time to Harvest PDF $25.99 – Hardback release in February 2022 ($49.99)