Graveyards of Arkham - Now live on Kickstarter!
Posted by Michael O'Brien on 18th Jul 2023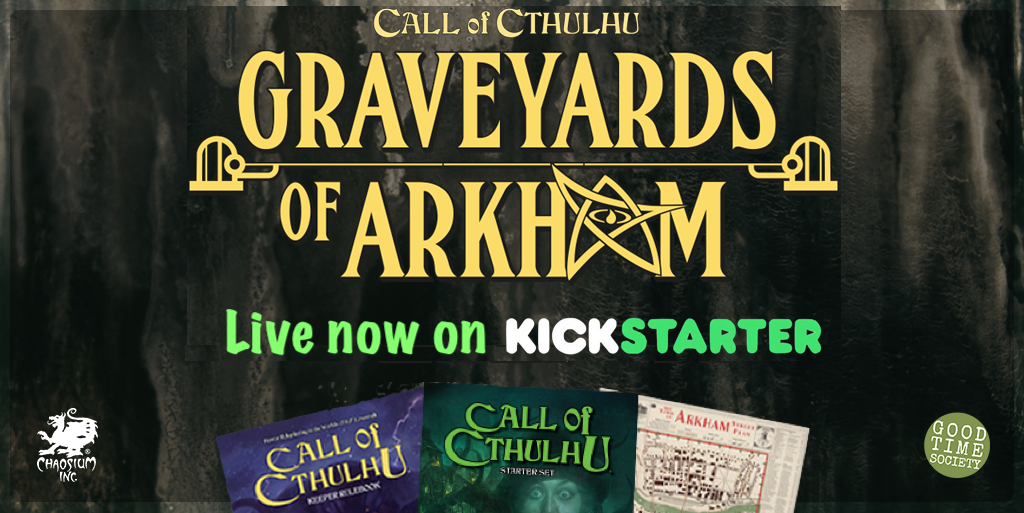 Live on Kickstarter! — Graveyards of Arkham is our blockbuster sequel to the ENNIES-nominated Bookshops of Arkham Call of Cthulhu actual play series.
Graveyards of Arkham is going to continue to break new ground in actual play, with amazing set designs, stellar performances, walk-on NPCs, and of course horror storytelling that only the Call of Cthulhu tabletop roleplaying game can produce.
As an anthology, viewers won't have to have watchedBookshops (though if you haven't you should - many, many viewers have told us it's the best actual play series they've ever seen!) But we're returning with several of the main cast including Mark Meer as Keeper, along with the same incredibly talented writing team.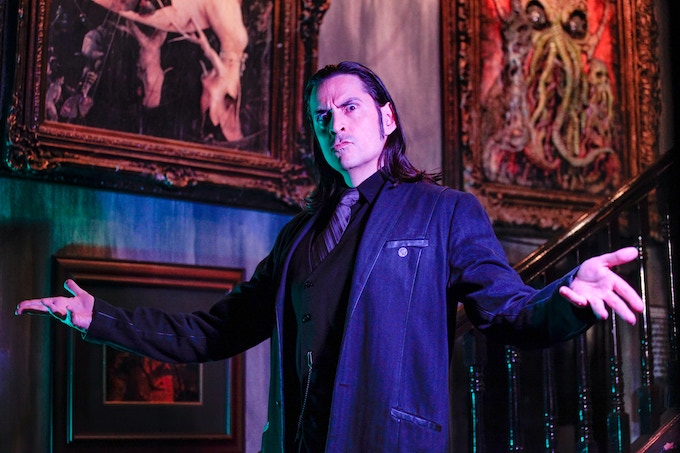 --Mark Meer--
And, for supporting us in this Kickstarter campaign, we've put together a whole lot of eldritch surprises as backer rewards!
Town of Arkham Street Plan Map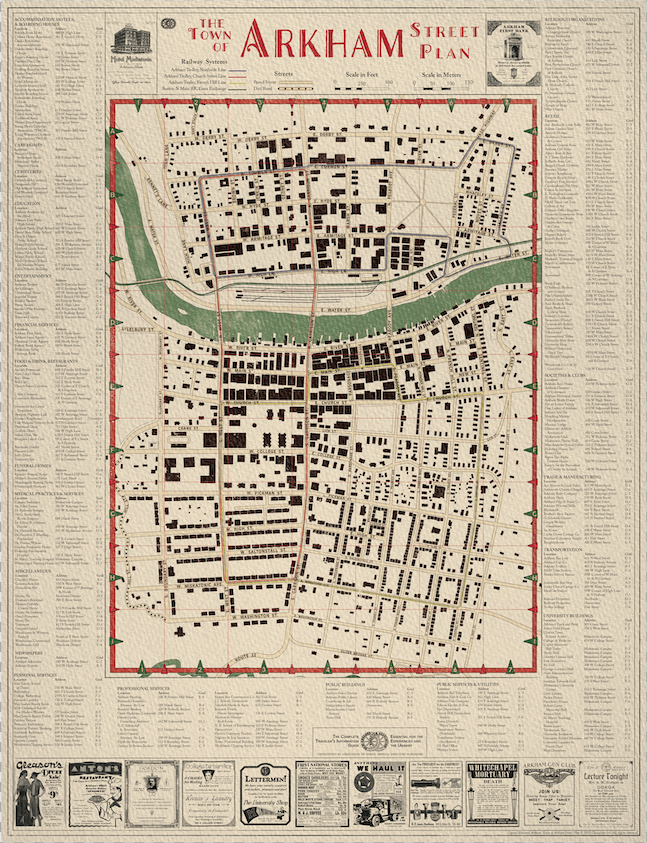 For a start, ALL backers at $19 and above will receive a digital copy of our brand new Arkham Map. This highly detailed, lovingly authentic 1922 Town of Arkham Street Plan map is a massive 7000 x 5400 pixels, so backers will easily be able to explore in and around the legend-haunted town on the dark and muttering banks of the Miskatonic River. Perfect for Call of Cthulhu campaign play, worldbuilding, or just firing your imagination as you wander around the city streets and landmarks.
Higher backer levels also offer a physical copy of the map, with free worldwide postage.
Many, many more eldritch delights for backers
There are many, many more eldritch delights for backers, including a Graveyards of Arkham movie poster by renowned Finnish artist Ossi Hiekkala, Old Arkham Graveyard grave plots and certificates by the H.P. Lovecraft Historical Society, and fantastic bundles of Call of Cthulhu releases — please check out the Kickstarter here and help us make this new series: