Gen Con Events are open: don't miss our Horror on the Tabletop panel, Friday August 4th
Posted by Michael O'Brien on 23rd May 2023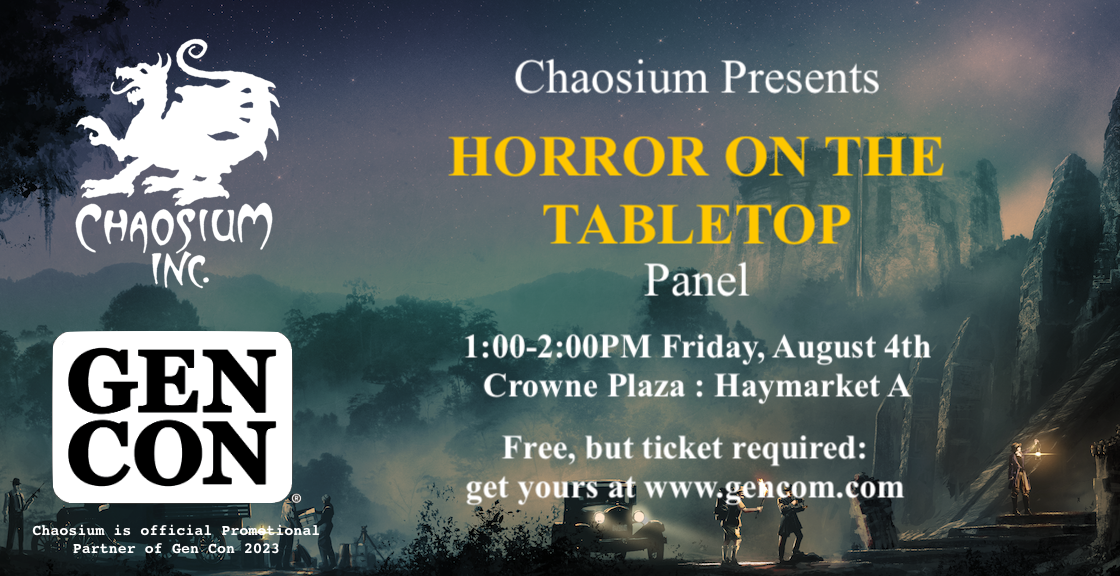 Horror on the Tabletop: At Gen Con, join us as we take a deep dive into horror in the modern age of roleplaying. We'll discuss safety tools, the evolution of horror, mechanics of monsters, and the marriage of atmosphere and gaming that makes horror unique.
Friday, August 3rd at 1:00–2:00PM at the Crowne Plaza : Haymarket A.
Attendance is free, but requires a ticket. Audience strictly limited to 80: book your tickets before they're all taken!
Moderator is Chaosium's
Brian Holland
; we'll reveal panel members over coming weeks!