Gen Con Events are open: don't miss Chaosium Presents All-Star Cthulhu Live! Thursday, August 3rd
Posted by Michael O'Brien on 21st May 2023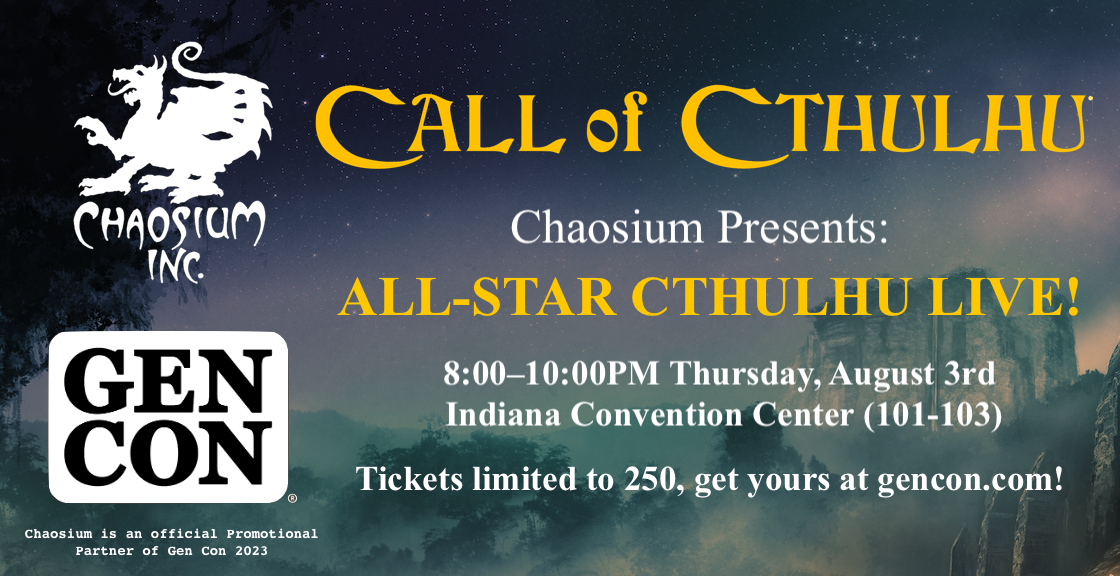 Gen Con event bookings have just opened! If you're coming to Gen Con, make sure to get your ticket for Chaosium Presents: All-Star Cthulhu Live! Join us at Gen Con for a live game of Call of Cthulhu featuring some of the most well-known names in tabletop!
Thursday, August 3rd at 8:00–10:00PM at the Indiana Convention Center (101--103)
Audience strictly limited to 250: book your tickets before they sell out!
We'll reveal the All-Star cast over coming weeks!