Ethernomicon creeps towards the light...
Posted by Michael O'Brien on 6th Oct 2019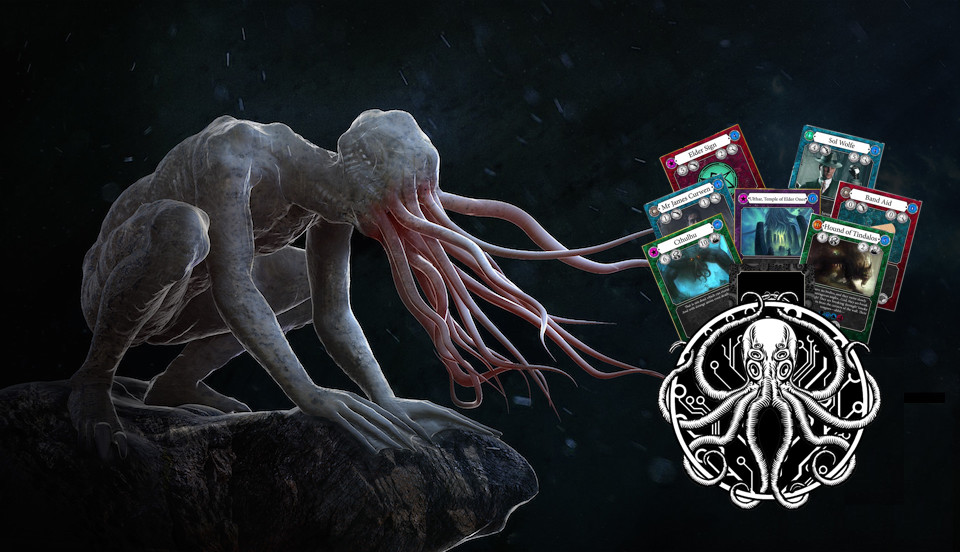 Last year at PAX Aus, we were proud to introduce a team of recent Software Engineering grads from MU*, working on a new mythos-themed crypto-asset trading card game. Called Ethernomicon, the game is to be ultimately played on the Etherium Blockchain**, a whole new gaming ecosystem that these young students are at the forefront of.
The opportunities for existing game companies and their IP is something Chaosium finds intriguing, and we are supporting the MU grads and their new indie game company in their exploration of "on-chain" gaming.
In a blockchain first, players will be able to build decks with their trading cards and battle other players on the blockchain to experience the Cosmic Horror of the Cthulhu Mythos like never before. But in order to get there, the next step in the development of the blockchain game is to produce a physical version of the game, which the grads are going to launch on Kickstarter.
With our help,the team has put together some great artwork from Mythos-inspired artists around the world, and have added an element of chaos to traditional collectable card games with a dice pool mechanic. Game play ranges across locations as varied as the bright lights of San Francisco to the misty streets of Lost Carcosa, as investigators struggle against monsters and time...
The kickstarter for the Ethernomicon physical collectable card game will launch in mid-November; in the meantime they'll be updating regularly with card details, showing the locations, monsters, investigators and items from the game that will appear on the cards (and later on the blockchain).
For more information check out the Ethernomicon website or sign up to the mailing list: you'll be the first to know when the Kickstarter campaign gets underway!
*MU is Monash University, one of Australia's leading universities, ranking among the world's top 100.
**The blockchain is a digital ledger in which transactions made in cryptocurrencies are recorded chronologically and publicly. Blockchain gaming applications are a very recent development.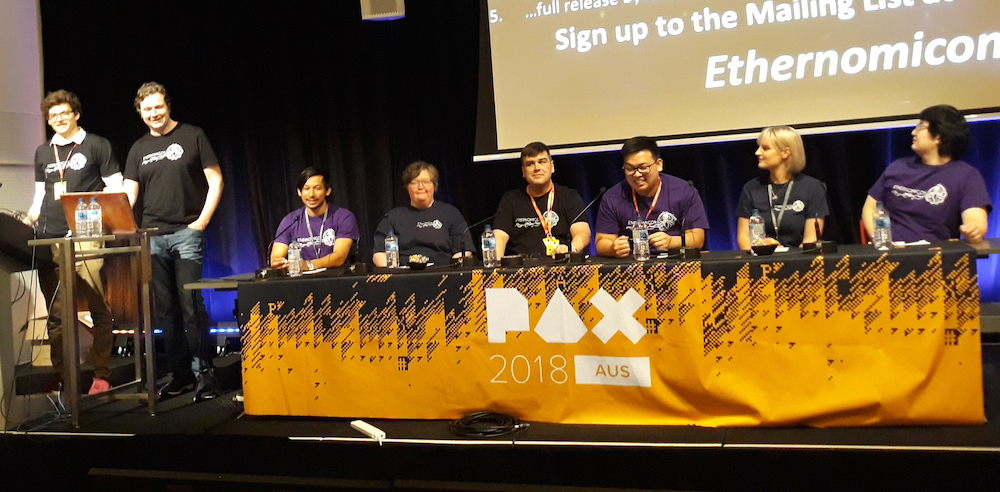 The Ethernomicon team at PAX Aus last year