ENNIES 2022 Spotlight: Call of Cthulhu 3-D Digital Game Props - Masks of Nyarlathotep
Posted by Michael O'Brien on 19th Jul 2022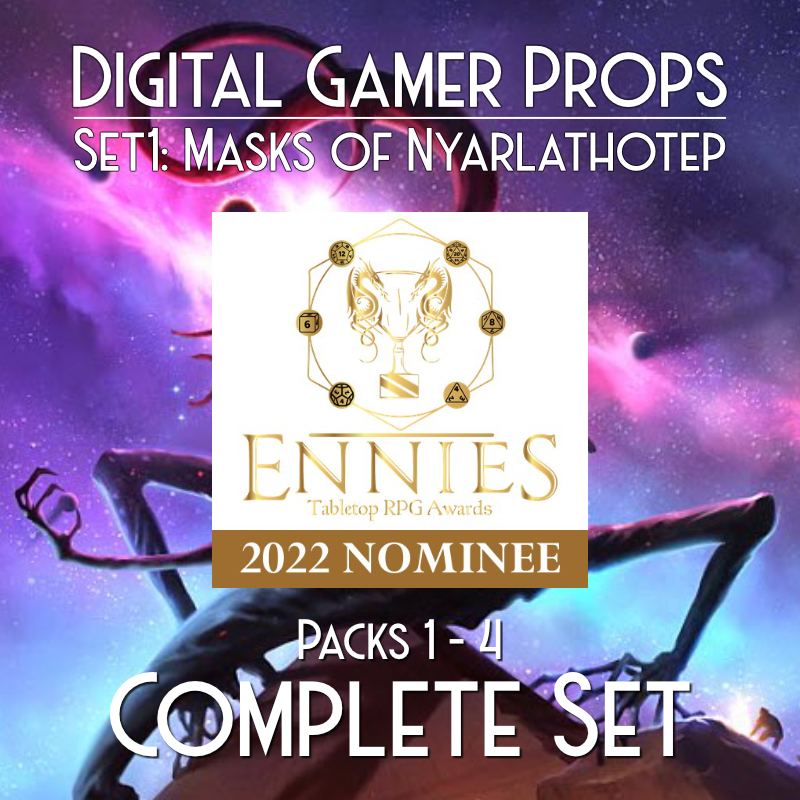 Our creative partners TYPE40 have been nominated for BEST AID/ACCESSORY - DIGITAL in the 2022 ENNIE Awards for their Masks of Nyarlathotep 3-D Digital Game Props.
This is one of the SIX nominations that Chaosium and our creative partners have received for the Call of Cthulhu RPG this year.
These TYPE40 props are 3D objects of exceptional quality and sanity-bending detail, which come with tarot-sized digital reference cards that include in-game and mechanical information for the Keeper. No software or app is required! What's more, the first prop pack is FREE!
ENNIES voting is open now: please show your support and appreciation of the innovative work our friends at TYPE40 do!
https://vote.ennie-awards.com/vote/2022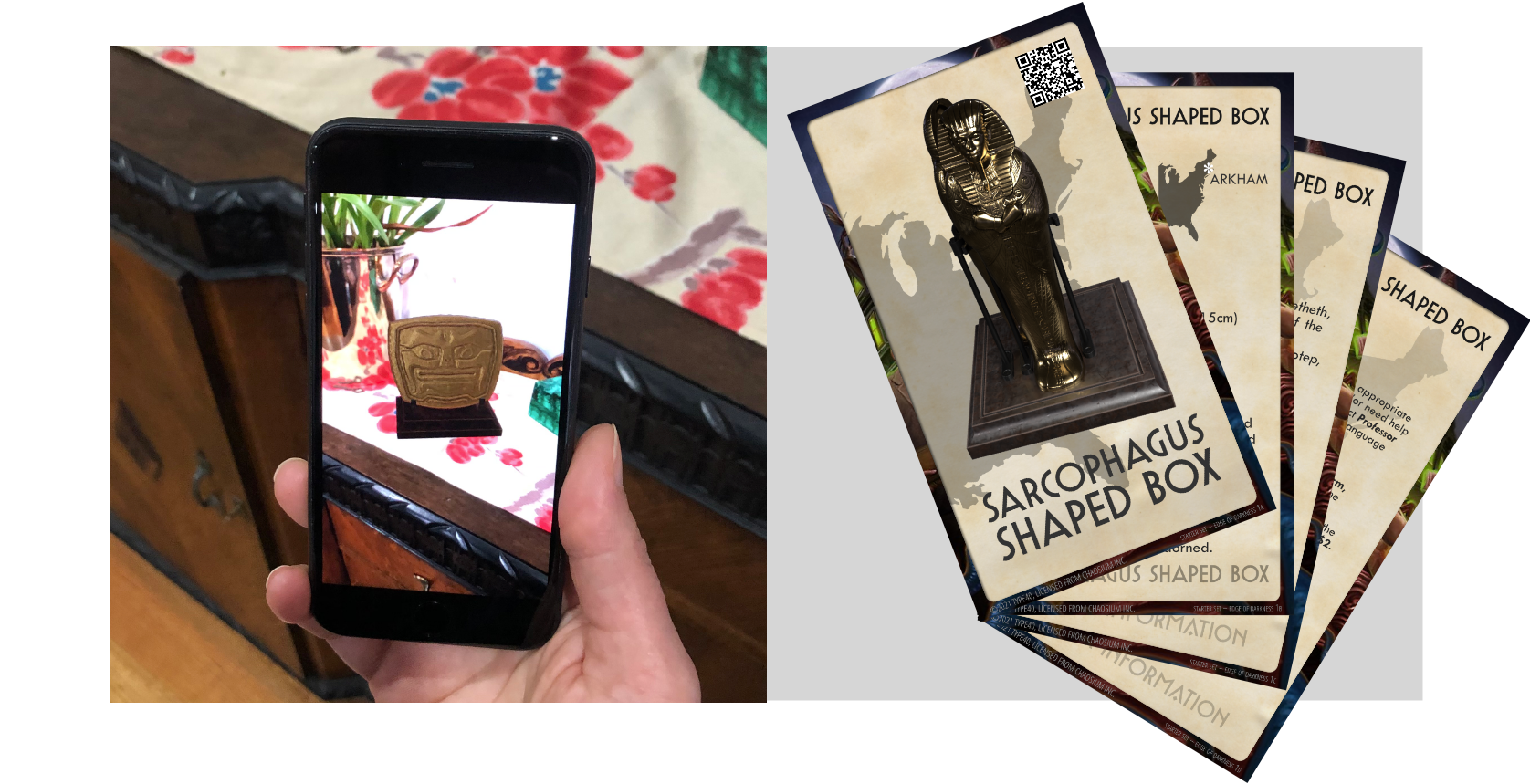 Chaosium congratulates all the nominees in this year's awards. Voting is open to July 24. The winners will be announced at the ENNIES Awards ceremony on August 5th at 8PM.