ENNIES 2022 Spotlight: Ain't Slayed Nobody
Posted by Michael O'Brien on 21st Jul 2022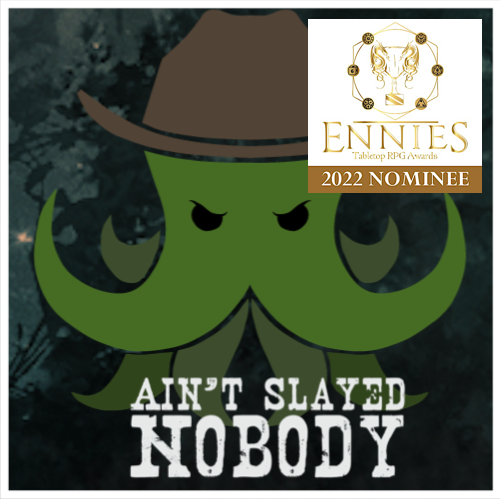 The Call of Cthulhu podcast Ain't Slayed Nobody has been nominated for BEST PODCAST in the 2022 ENNIE Awards.
This is one of the SIX nominations that Chaosium and our creative partners have received for the Call of Cthulhu RPG this year.
Ain't Slayed Nobody is the best comedy-horror Call of Cthulhu podcast in the Old West – check out episodes here, you're in for a treat. The current season takes place in Texas using Call of Cthulhu's Down Darker Trails setting, and the player-characters are members of a traveling medicine show.
ENNIES voting is open now: please show your support and appreciation of the Ain't Slayed team!
https://vote.ennie-awards.com/vote/2022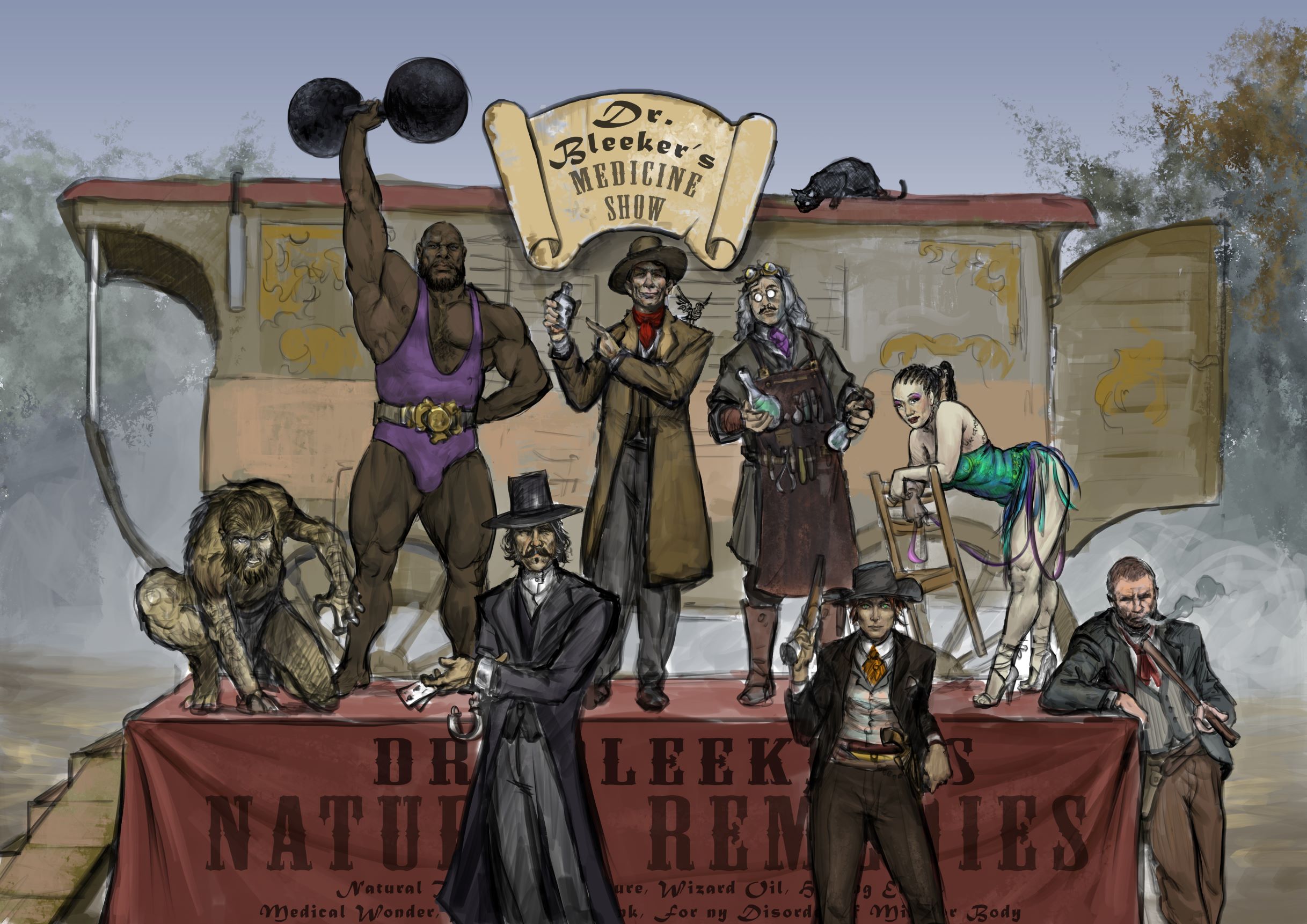 Congratulations to cuppycup, London Carlisle, Rina Haenze, Bridgett Jeffries, Jay Arnold, Wes Davis, Chuck Lawrence, Danny Scott, Brandon Wainerdi, Graeme Patrick and the rest of the Ain't Slayed posse!
Chaosium congratulates all the nominees in this year's awards. Voting is open to July 24. The winners will be announced at the ENNIES Awards ceremony on August 5th at 8PM.