Congratulations to our 2021 Community Content ENNIES Winners!
Posted by Michael O'Brien on 18th Sep 2021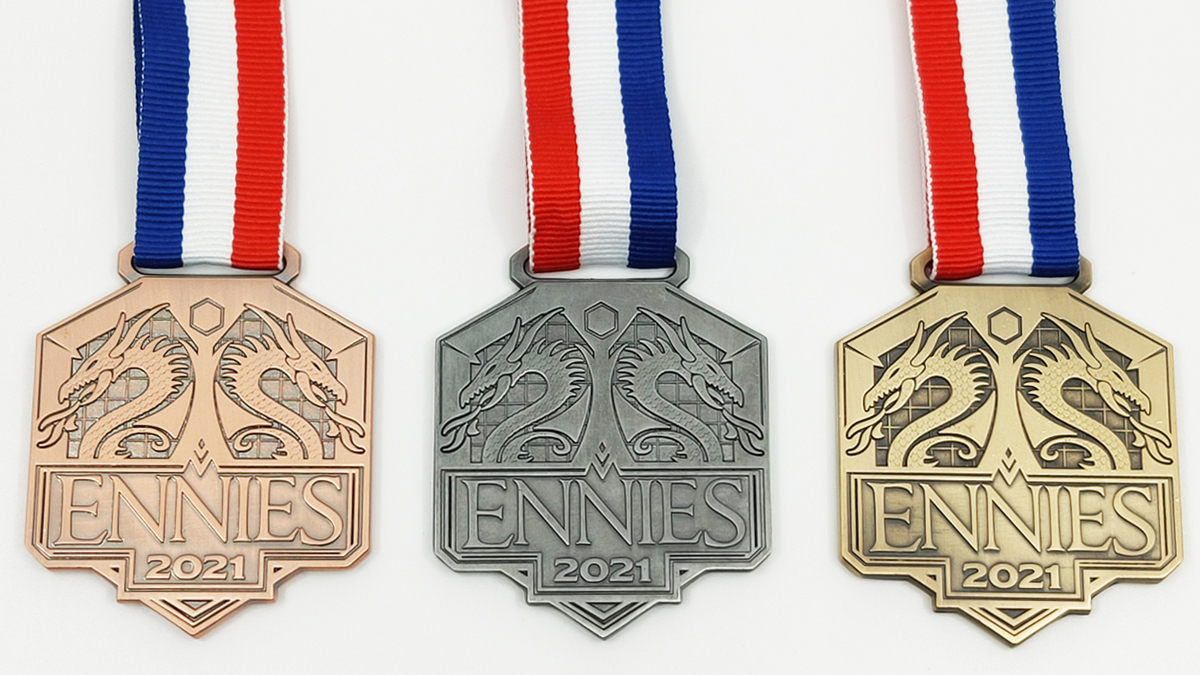 Chaosium congratulates our 2021 ENNIES winners, with a clean sweep in the Best Organised Play (community content) category!
GOLD AWARD: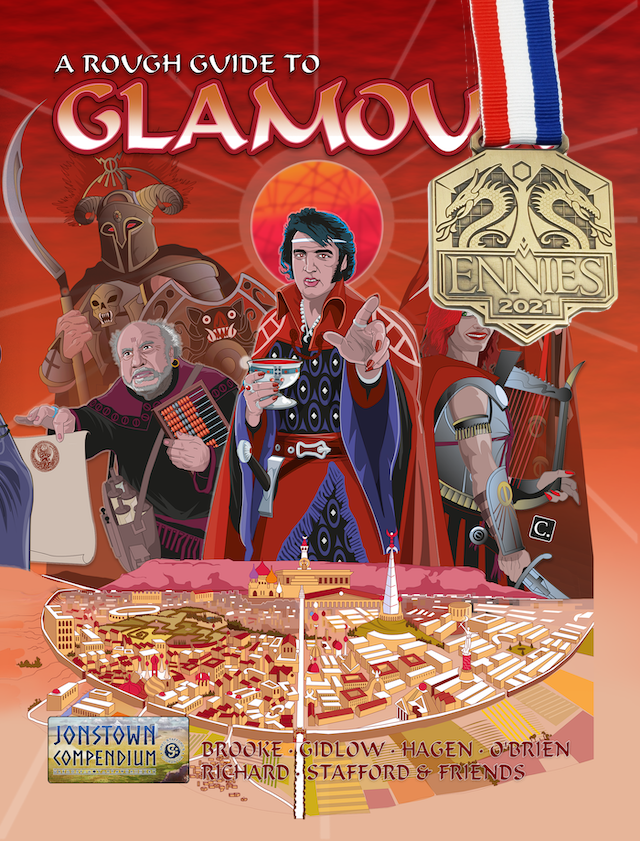 A Rough Guide to Glamour (Jonstown Compendium - RuneQuest)
Congratulations to Writers Chris Gidlow, Mike Hagen, Nick Brooke, Michael O'Brien, Jeff Richard, and Greg Stafford; Artists Dario Corallo, Simon Bray, Antonia Doncheva, Julie Hudson, BA Wayne, Dan Barker, and Gene Day; and Cartographers Julie Hudson, Mike Hagen, Colin Driver, and Phil Anderson.
SILVER AWARD: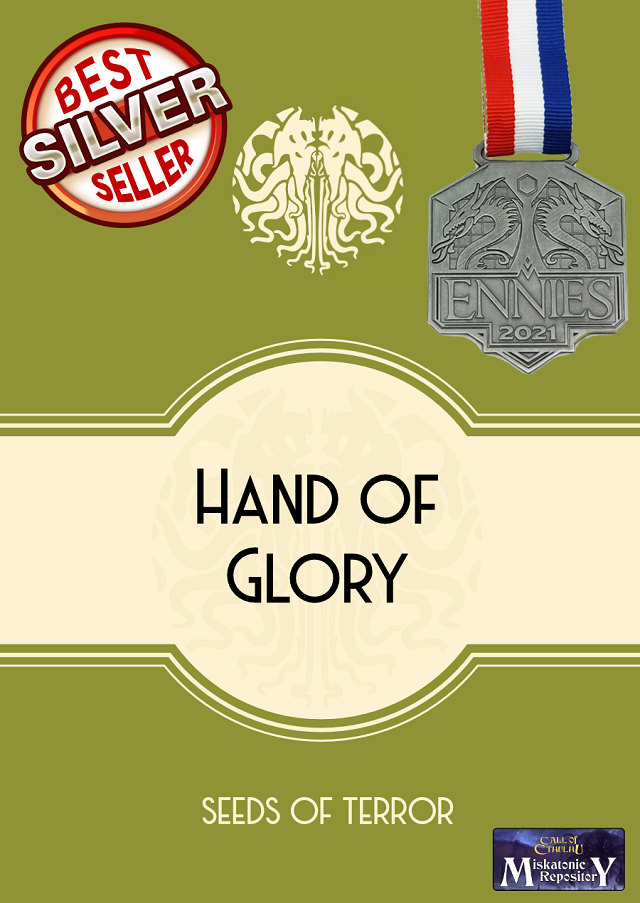 Hand of Glory (Miskatonic Repository - Call of Cthulhu)
Congratulations to Writer Allan Carey; Cartographer Simon Lissaman; Researcher Nichola Logan; Editor & Layout Phil Anderson; Playtesters Shayne Cummins, Nick Carruthers, Brittany Russ, Brendan Hanton, Michael O'Brien, Sue O'Brien, Barbara Braun, Andrew Bean, Michael Jukes, Michael Grant, and Wayne Stewart.
BRONZE (ENNIES NOMINEE):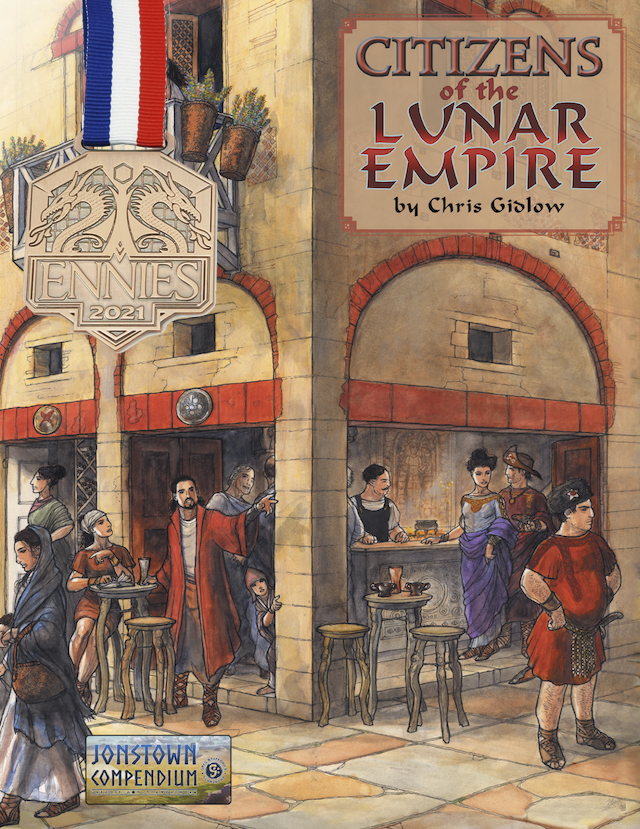 Citizens of the Lunar Empire (Jonstown Compendium - RuneQuest)
Congratulations to Writer Chris Gidlow; Artists Mark Smylie and Dario Corallo; Cartographers Julie Hudson Gidlow, Sarah Brooke, Nick Brooke, Mike Hagen, and Colin Driver; Design and Layout Nick Brooke.
Congratulations to all the ENNIES winners and nominees. And our grateful thanks to the ENNIES organisers and judges, and most importantly to all the thousands of TTRPG fans who showed your support by voting!
— from all the team at Chaosium.
Chaosium Community Content at DriveThruRPG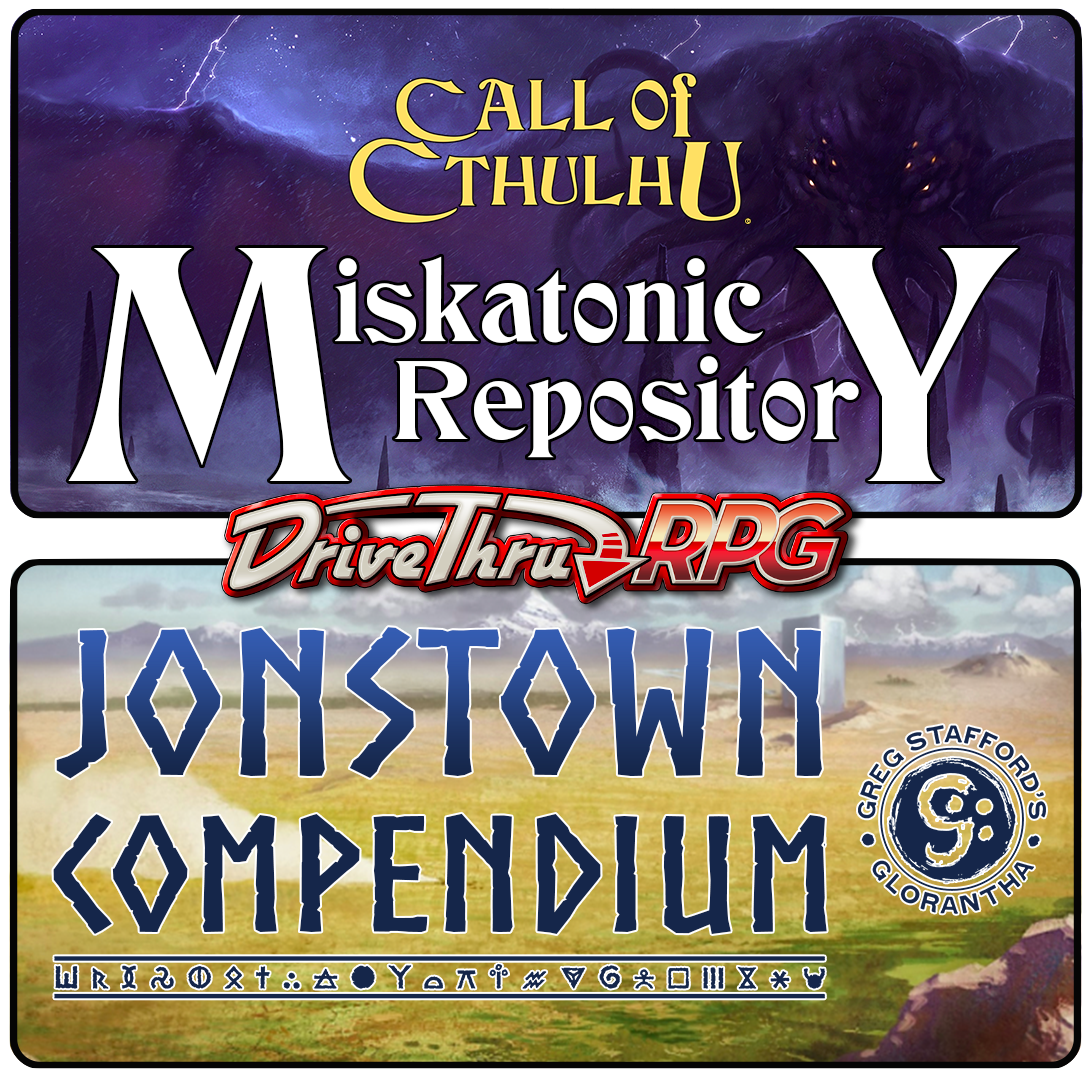 The Miskatonic Repository is Chaosium's platform on DriveThruRPG for independent creators of gaming material for the Call of Cthulhu tabletop roleplaying game. It was launched in December 2018. The Jonstown Compendium, established in December 2019, fulfils the same function for RuneQuest and Greg Stafford's world of Glorantha.
"The success of our fan-driven programs at DriveThruRPG is evident by their thriving communities of independent creators and the rapidly growing number of titles available, with more added every week. These nominations and awards in the 2021 ENNIES are further testament to the quality of material being created," said Chaosium vice president Michael O'Brien.
Chaosium's Community Ambassadors
Want to create community content yourself? Allan, Bridgett, and Nick are here to provide advice with the various aspects of creating and publishing a community content work, including ideas generation, IP issues, writing, editing, art direction, layout, publication, and preparing a title for print-on-demand. Our Community Ambassadors can also direct queries to the appropriate person at Chaosium or DriveThruRPG if need be.
nb This year Chaosium itself did not submit any products for consideration as we've won our fair share recently (32 ENNIE Awards from 37 nominations in the last six years). But we strongly encouraged the independent creators in our Miskatonic Repository and Jonstown Compendium community content programs to enter instead.