Coming up on May 28th, Harlem Unbound creator Chris Spivey is a guest of Atlas Obscura
Posted by Michael O'Brien on 17th May 2020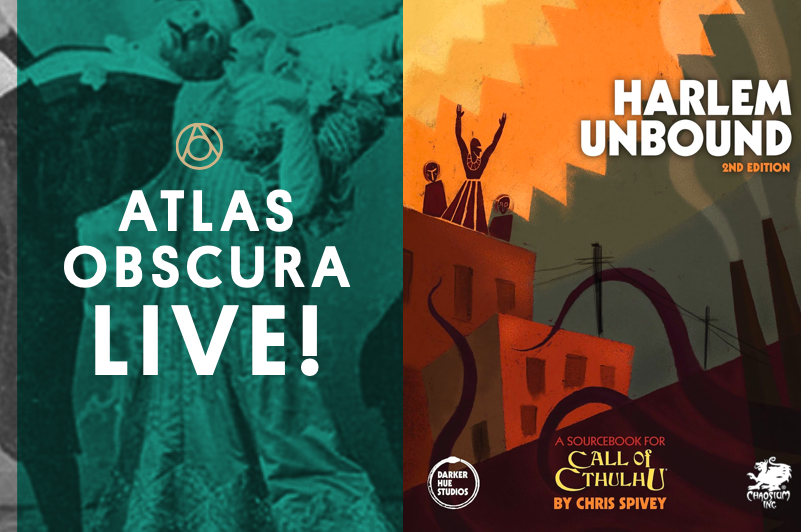 On May 28th, Harlem Unbound creator Chris Spivey is a guest of Atlas Obscura in an online event that is part of their #wonderfromhome initiative. Chris will be talking about Harlem Unbound, Harlem itself, and his work as an RPG designer and publisher.
The Atlas Obscura event takes place via Zoom on Thursday May 28 from 7:30 PM - 9:00 PM EDT. Details here:
https://www.atlasobscura.com/experiences/atlas-obscura-live-games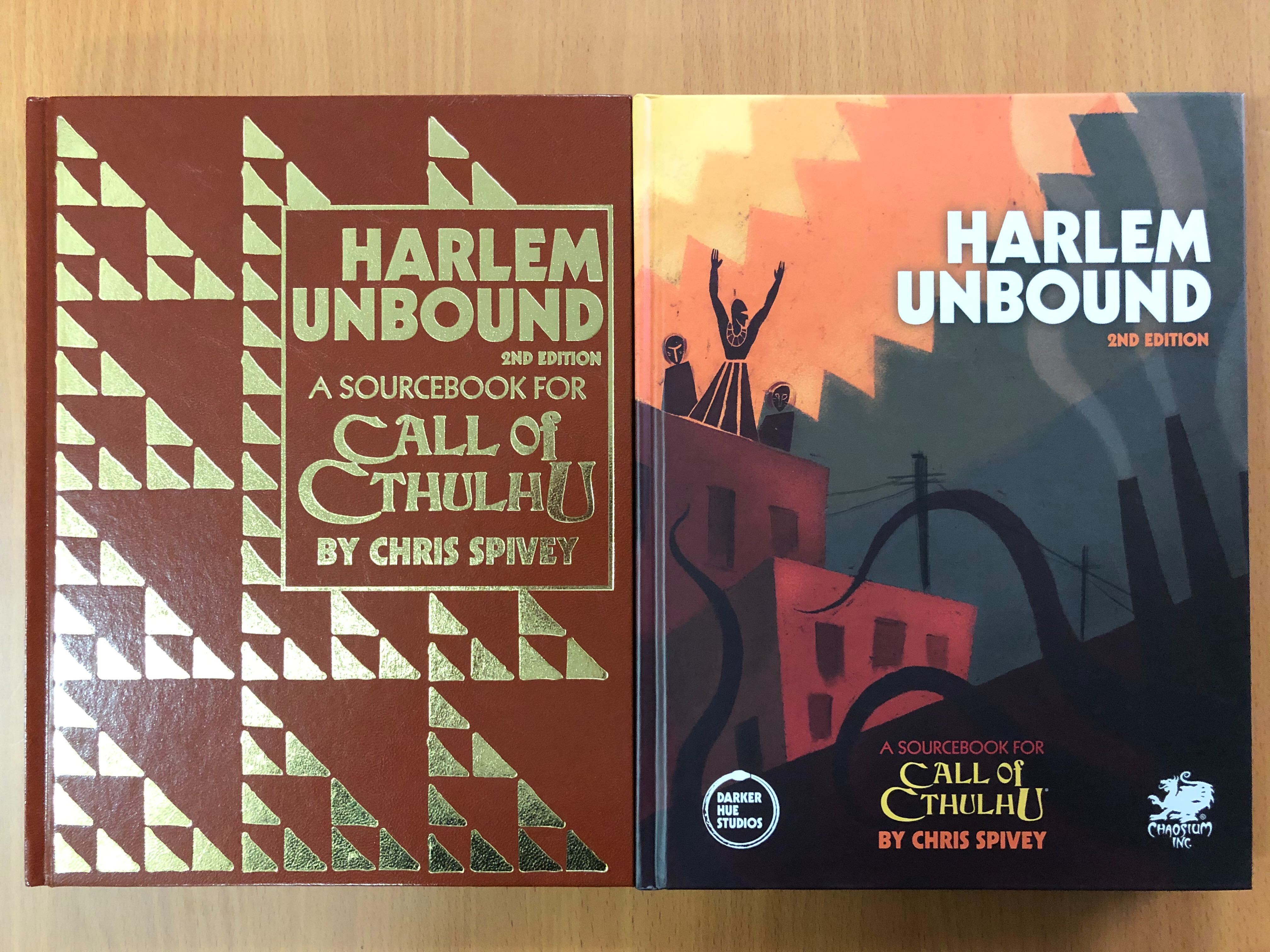 HARLEM UNBOUND 2nd Edition
Described as "An essential Call of Cthulhu 1920s supplement, expanding not just the game we love, but how you view the entire genre and society itself", Harlem Unbound 2nd Edition is available now in PDF. The full colour hardback and special leatherette versions have been printed and are currently on their way to our warehouse locations around the world!
No need to wait until then though! Get the Harlem Unbound 2nd Ed PDF from Chaosium.com now and you get the full cost of the PDF off the price of the printed book, which we hope to have available next month.