Chaosium's Rick Meints, Jeff Richard and Mike Mason are special guests at GameHoleCon, Oct 19-22
Posted by Michael O'Brien on 16th Sep 2023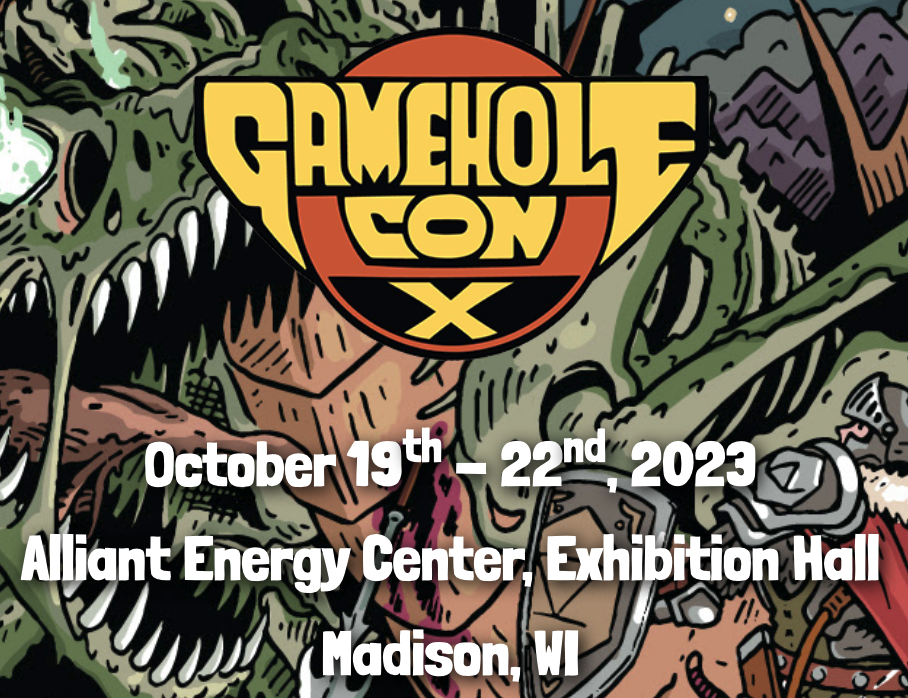 Gamehole Con takes place in Madison WI on October 19-22, and Chaosium's Rick Meints, Jeff Richard and Mike Mason are all special guests.
You can catch Rick, Jeff and Mike running games, participating in panels, and at our booth in the dealer hall. Rick is also honoured to be one of the auctioneers for Gamehole's Charity game auction.
Gamehole Con is one of the biggest tabletop gaming conventions there is, and we hope to see you there!