Chaosium is looking for Call of Cthulhu Keepers and RuneQuest GMs for PAX Aus, Melbourne Oct 26-28
Posted by Michael O'Brien on 31st Aug 2018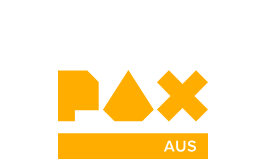 Once again, PAX Aus is giving us dedicated tables reserved to run Call of Cthulhu and RuneQuest. We've got convention scenarios ready to run, so all we need now is Keepers and GMs. Can you come to help to run games and introduce PAX attendees to the eldritch world of Lovecraftian horror investigations and/or the Mythic world of Glorantha.
If you help us out, you'll get a Chaosium t-shirt and swag. And as a "Tabletop Teacher", you'll get a FREE BADGE to attend PAX Aus.
Call of Cthulhu was in huge demand last year, and is going to be this year too. And we're excited to be debuting the new RuneQuest!
If you can help out, please get in touch ASAP! - mob@chaosium.com