Chaosium Con 2023 Event Spotlight: ​Seth Skorkowsky returns to Chaosium Con 2023!
Posted by Michael O'Brien on 22nd Mar 2023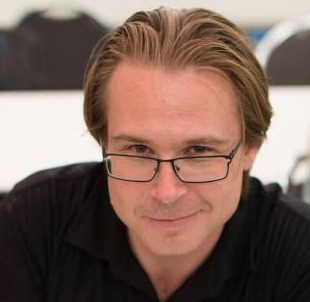 We are delighted to have Youtube star, co-host of The Modern Mythos podcast and author Seth Skorkowsky coming back to Chaosium Con 2023!!!
Here's how you can connect with Seth:
A Roundtable Discussion w/ Industry Reviewer and Collaborators -- Friday @10AM
Join Seth Skorkowsky, XPLovecat, Heinrich Moore, and Evan Perlman for a roundtable discussion on how industry reviewers approach/review/evaluate content. What do reviewers look for? Learn how to avoid common mistakes, properly solicit reviews, and more!
Podcasting and Streaming 101 -- Saturday @6PM
Join Seth Skorkowsky, Arthur Rothfuss, Mike Diamond, and Ludovic Chabant as they break down podcasting! Ask questions, manage your expectations, and get the tools you need to podcast your content.
Modern Mythos Unpack and Discussion w/ Skorkowsky and Harms -- Friday @1PM
Join Seth Skorkowsky (Modern Mythos) and Dan Harms (author of Cthulhu Mythos Encyclopedia) for a discussion on how to modernize your mythos!
Chaosium Con Important dates
Event Submission
Event submissions are still currently OPEN
Note: We'd love to see more RuneQuest, 7th Sea, and Pendragon events!

Event Registration
Event registration is OPEN.

Sign up now for games, panels, demos, workshops, and more!
Keep checking back-- we're adding events daily.

Secure your badge TODAY