Chaosium Announces Graveyards of Arkham: Follow-Up to Bookshops of Arkham
Posted by Michael O'Brien on 21st Jun 2023
Ann Arbor, MI - Chaosium, publishers of the award-winning Call of Cthulhu tabletop roleplaying game, has announced Graveyards of Arkham—their next blockbuster Call of Cthulhu Actual Play series.
Graveyards of Arkham is the successor to 2023's Bookshops of Arkham—the 4-episode series that set a new standard for the future of actual play, wowing audiences with its high production value, attention to detail, engaging storytelling, and wondrous performances.
Coming soon to Kickstarter, Graveyards of Arkham will be a full 6-episode series, containing all the high-quality aspects that fans came to love from Bookshops, including guest NPC players, full costumes, and an evocative set.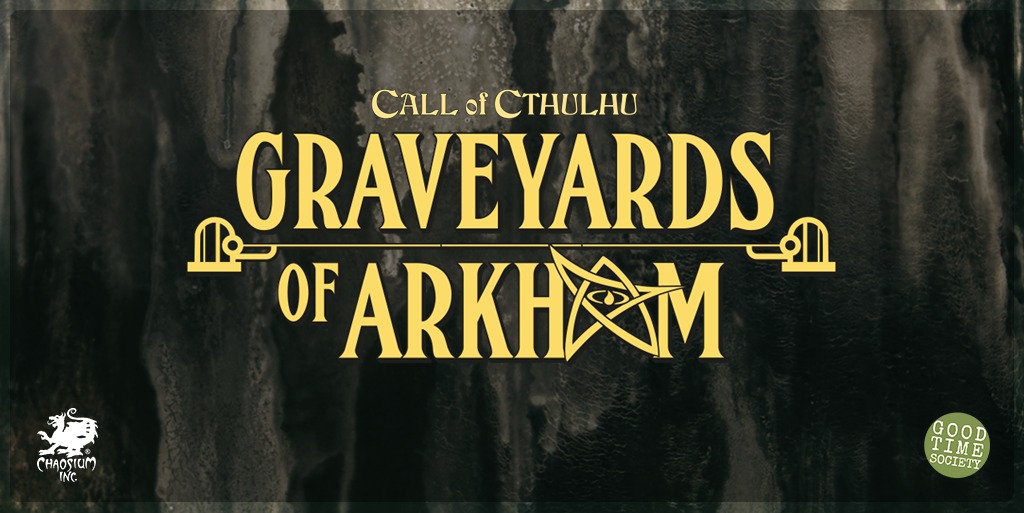 "The first series has received rapturous reviews, with many, many viewers telling us it's the best actual play show they've ever seen and calling out for a new season," said Chaosium vice president and Executive Producer Michael O'Brien. "So we're coming back, and Graveyards of Arkham is going to push the envelope further."
As an anthology, viewers will not have to have seen Bookshops in order to follow the story of Graveyards of Arkham. The series will include a new story, new characters, and a mixture of new and returning cast members.
Graveyards of Arkham will be produced by Good Time Society, who have worked with Chaosium on a number of projects, including ongoing series The Calyx, and 2021s Call of Cthulhu Actual Play, The Auction.
Writers Belinda Cornish and Darren Ormandy—the authors of the Bookshops of Arkham tabletop scenario—are returning to pen the story of Graveyards of Arkham.
Actor Mark Meer (Mass Effect, LA By Night) will also return as the Keeper of Arcane Lore—the gamemaster who takes on the role of NPCs, and adjudicates the rules.
The production will film at the Good Time Society studio in Los Angeles in September.
More announcements will be made in the coming weeks.
Kickstarter Coming!
Sign up to be notified about the launch of the Graveyards of Arkham Kickstarter here!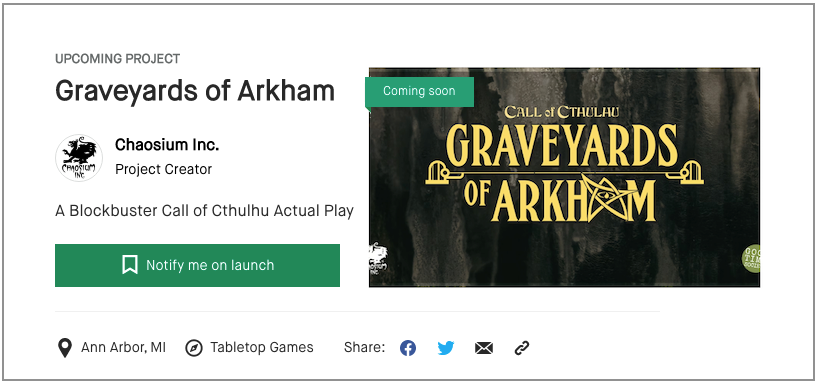 Bookshops of Arkham was written by Belinda Cornish and Darren Ormandy. Starring Mark Meer, Saige Ryan, Carlos Luna, Lucia Versprille, and Patrick Logan. Co-produced by Chaosium, Roll20, and Elder Eye Entertainment.